Hellickson not happy with inability to make adjustments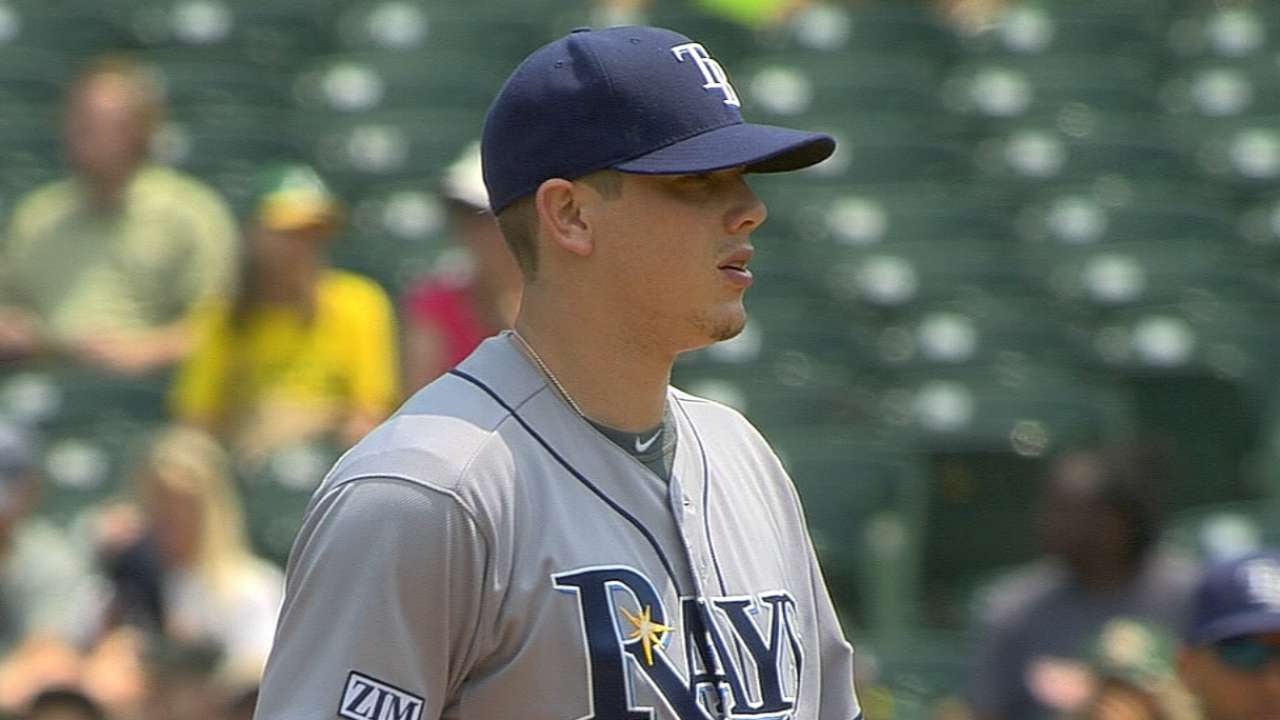 GOODYEAR, Ariz. -- Jeremy Hellickson is healthy and was able to get his work in, but other than that, Friday's Cactus League start against the Indians was one to forget.
Hellickson allowed three runs on seven hits -- including two homers -- in 1 2/3 innings vs. Cleveland.
"[Health and getting work in is] really all I can take out of it," Hellickson said. "I thought I made some good pitches that got hit. Fell behind too many guys, couldn't get the fastball down and couldn't make that adjustment. I've got to make that adjustment quicker."
After throwing two scoreless innings in his D-backs debut, Hellickson's second start wasn't as promising.
The right-hander allowed five hits that went for extra bases.
"It's not the most important thing in spring," Hellickson said of his stat line. "But definitely don't like to go out and do what I did today. I felt fine, but it does [stink] to get pulled at 50-something pitches and not even two innings."
Hellickson, acquired in an offseason trade with the Rays, is expected to be a big part of the D-backs' rotation.
Although Friday's start was rough, D-backs manager Chip Hale has liked what he's seen from the 27-year-old so far in camp.
"Whenever I've seen him pitch, he's a tactician, hits the corners, changes speeds," Hale said prior to Friday's outing. "The athleticism helps him on the mound. It's hard to get the ball by him as a hitter. That's what I've seen so far in his [bullpen sessions] and [batting-practice sessions]."
William Boor is a reporter for MLB.com. Follow him on Twitter at @wboor. This story was not subject to the approval of Major League Baseball or its clubs.