Chafin says spring progressing as planned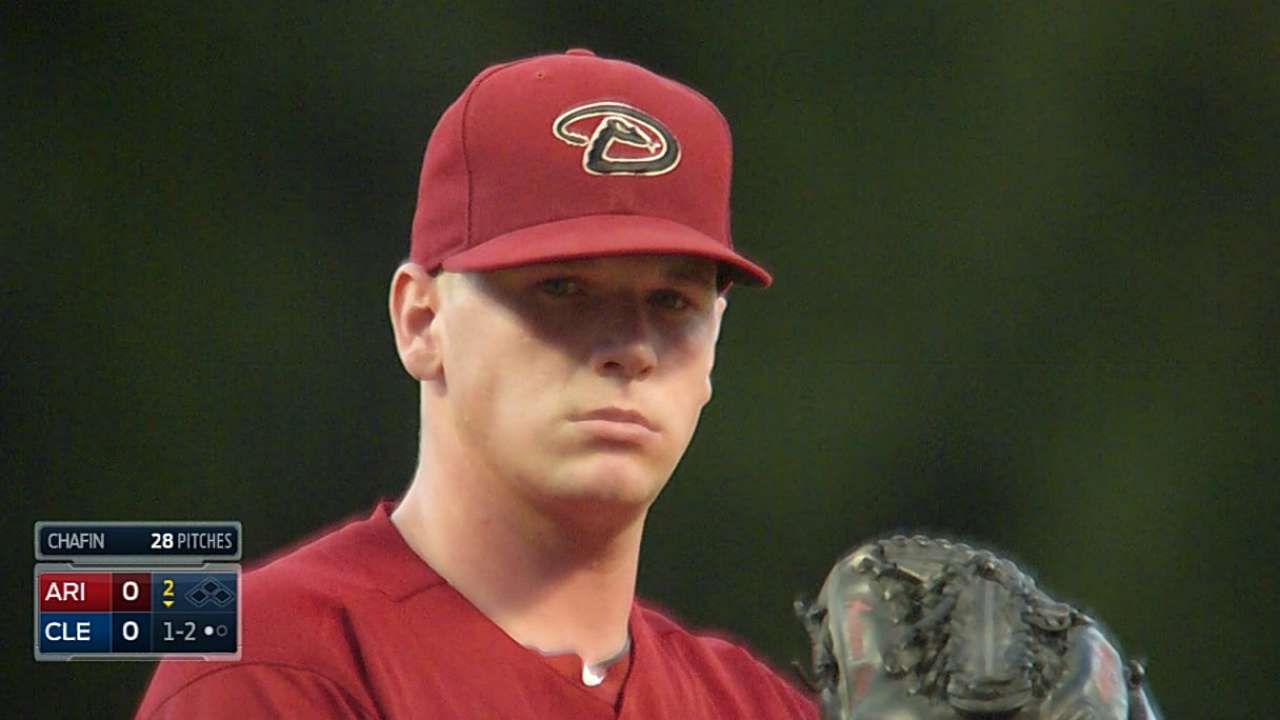 GOODYEAR, Ariz. -- Andrew Chafin had his first bite of the steak late in the 2014 season, and now he's hungry for more.
Chafin's stint in the Majors was brief, as he appeared in just three games for the 2014 D-backs (0-1, 3.86 ERA in three starts), but it gave the lefty -- ranked No. 29 on the club's prospect list, per MLB.com -- a glimpse of life as a Major Leaguer.
Chafin is using that glimpse as extra motivation to get back on the Major League roster.
"Definitely getting a taste of the big leagues last year, it reassures you of what you're fighting for," said Chafin. "It makes it a lot easier to push yourself on those days you don't really want to do something."
Entering play Friday, Chafin had appeared in two games this spring, and although the results weren't overwhelming -- he'd allowed three earned runs in four innings -- he was pleased with his performance thus far.
"Everything's going according to plan," Chafin said. "I feel healthy, feel strong."
The 24-year-old can feel his velocity increasing, and after striking out four batters in two innings during Thursday's game, he's happy with how the spring is shaking out.
"I thought [the outing Thursday] was pretty good," Chafin said. "Arm felt good, sinker had some depth to it, slider was sharp, fastball was coming out good, going downhill."
William Boor is a reporter for MLB.com. Follow him on Twitter at @wboor. This story was not subject to the approval of Major League Baseball or its clubs.