Gomes 'just perfect' fit in Braves' clubhouse
Freeman thrilled to be teammates with gritty, funny veteran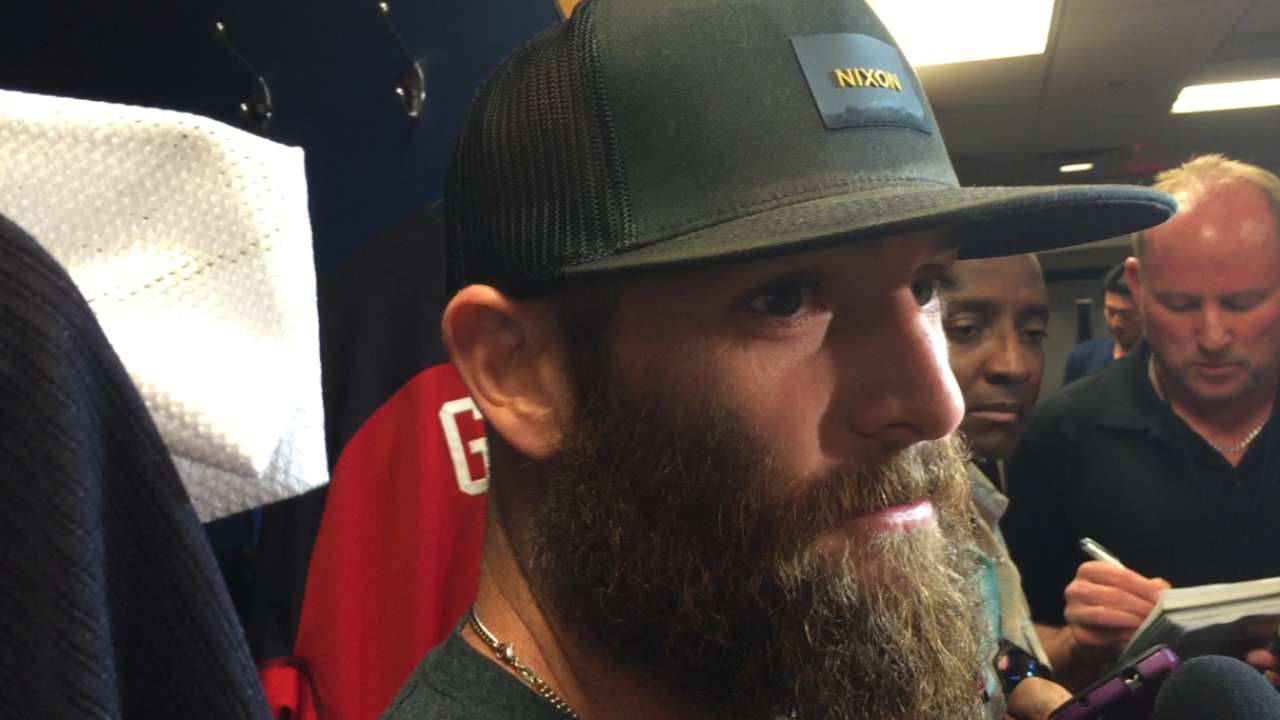 LAKE BUENA VISTA, Fla. -- As the Braves took the field before Friday afternoon's split-squad game against the Tigers at Champion Stadium, Jonny Gomes sprinted past starting pitcher Mike Foltynewicz and made his way to left field before some of the other position players had even exited the dugout.
"I've always played the game the way I thought it should be played," Gomes said. "But at the same time, I'm the one who says the way I play the game shouldn't be applauded. That's just the way the game should be played. You hear, 'He runs hard down to first [base].' That does nothing for me; it's not a compliment. It's just the way it should be played. They say, 'He's a throwback player.' I never played back then, so I don't know what that is either.'"
While Gomes does not want to be commended for the gritty, all-out approach he brings to the field on a daily basis, he can appreciate that he has already made an impression on many of his new Braves teammates, most of whom he did not know until arriving at Spring Training three weeks ago.
"His attitude is wearing off on everybody in this clubhouse," Braves first baseman Freddie Freeman said. "He's made it to playoffs and won a World Series. He expects to win. I think that's kind of what we missed last year. When we started losing a couple games in a row, we didn't have anybody to light into someone.
"Jonny's personality has allowed everybody to get comfortable and be relaxed. As he says, you've got to live every day majestically. I think he's one of a kind and we're fortunate to have him on this team."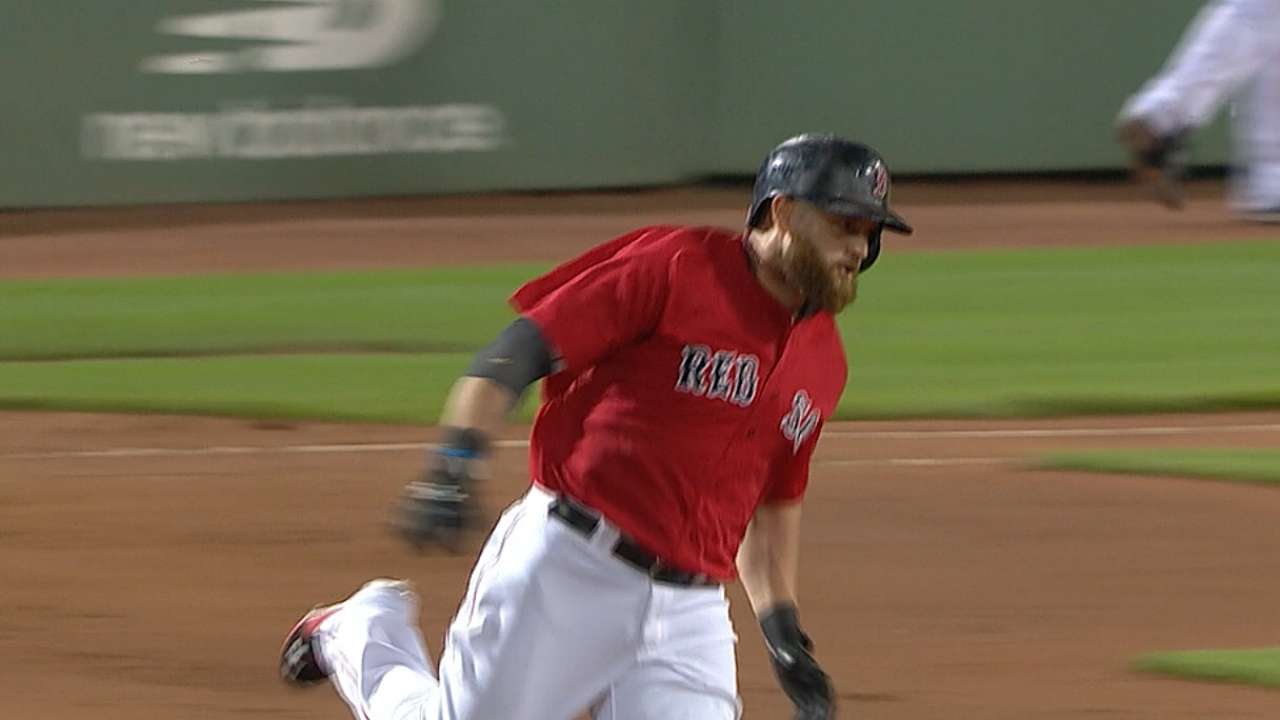 While Gomes has never shied away from serving as a strong clubhouse voice, he also has the knack to simultaneously keep things loose and motivate with his sense of humor. As he watched Melvin Upton Jr. place a walking boot on his injured left foot Friday morning, Gomes playfully said, "Why don't you put some spikes on that thing and get going?"
"I drove him over to [Thursday night's] game in Tampa," Freeman said. "So I got to listen to him for an hour on the way there and for an hour on the way back. I was laughing so hard. It was kind of dangerous because I was laughing so hard and trying to drive. He's just perfect for this team. He's perfect for every team. What he has done for our team already through the first three weeks of Spring Training is undeniable. Everybody sees it."
As Gomes prepares for his 13th Major League season with the hope of experiencing the postseason for a fourth straight year, he seems comfortable with the fact his greatest value to the club might come through his leadership. But at the same time, he knows he can still prove valuable on the field, regardless of whether he is serving as part of platoon in left field or simply contributing off the bench.
"I understand this is a results-driven industry and that is what will get you in the lineup and what will get you your money," Gomes said. "That's what the game revolves around. So I want really good stats, but at the same time, my thumbprint isn't the back of baseball card."
Mark Bowman is a reporter for MLB.com. This story was not subject to the approval of Major League Baseball or its clubs.