With spring in full swing, Padres enjoying new look
Middlebrooks thrilled to be a part of rebuilt organization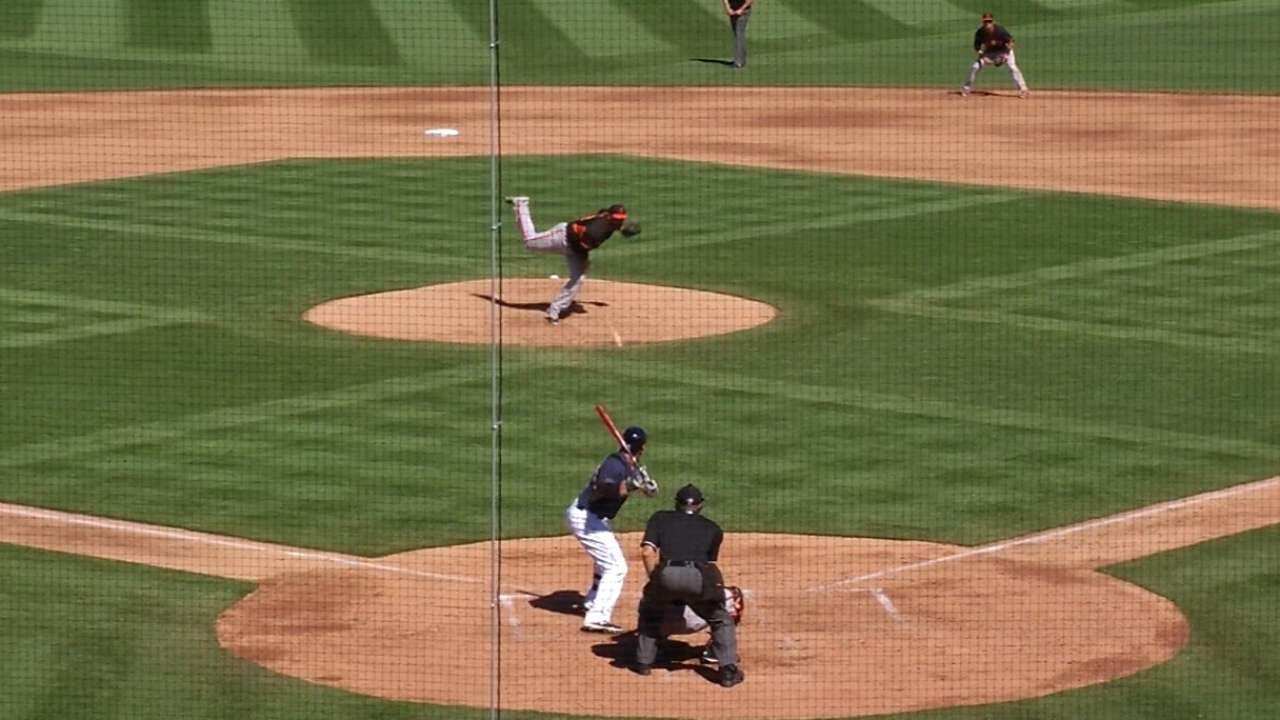 PEORIA, Ariz. -- Will Middlebrooks walked into his gym the morning of Dec. 20, 2014, with his phone in hand. All of a sudden, it rings. It's his agent who warns him of a potential trade.
''I think something is going down,'' his agent told him. "I'm not really sure because nothing has gone through yet, but there is definitely smoke, but I don't know if there is any fire yet.''
That same day, the Boston Red Sox sent Middlebrooks to the San Diego Padres for catcher Ryan Hanigan. It ended three days worth of not just fire, but a roaring inferno of moves from new Padres general manager A.J. Preller and sent a clear message he wanted his team to contend for an N.L. West title and more in 2015.
"It's great to have that coming from the top, and he has done a really great job putting some good pieces together," outfielder Will Venable said. "Especially with the way things have been here the past few years and not being able to succeed the way we would have liked to. That's no knock on the people we had or myself, the reality of the situation is that we weren't really built to win as much as we are now."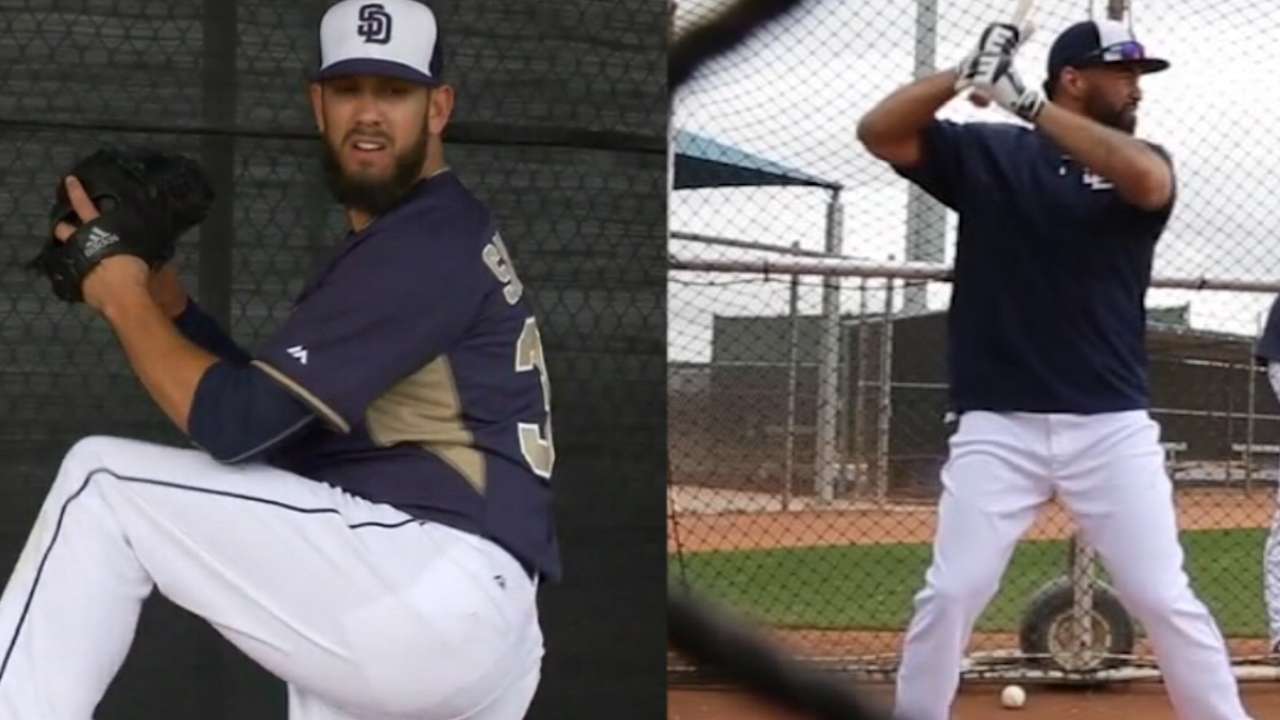 In a 24-hour window from Dec. 18 through Dec. 19 the Padres made transactions involving 30 players, the most ever for a Major League club since data became available.
The next day, Preller made the Middlebrooks trade. The third baseman had a hot start when he first came up in 2012 but then cooled off, spending a lot of time on the disabled list. He and the Padres are hoping a change of scenery will jump start his career in his fourth year in the majors.
"A lot of guys look to build in the future and a few years from now," Middlebrooks said. "As aggressive as [Preller] and his group were this offseason, it was fun to watch and I was glad to be a part of it."
Pitcher Nick Vincent also sees a change in the way the team conducts itself. He went to Ramona High School northeast of San Diego and watched the Padres before they drafted in him in 2008.
Now in his fourth year with the Major League club, he feels the clubhouse has a different vibe in Spring Training since the blockbuster trades were made.
"I was shocked," Vincent said. "Being from San Diego, we haven't had big name players like that in a while. For all of San Diego, I know it was the same thing. It was definitely a little weird seeing our team score some runs in Spring Training, I'll say that."
In some cases, new players can feel a bit left out because tenured players see them as a threat to team chemistry or playing time. Not the case with this group of Padres, who are welcoming the new additions because they want to succeed.
"With all the moves, there was never anything that made me think I still couldn't contribute to this team," Venable said. "Every move we made, in my mind, we got better and getting a step closer to the ultimate goal of getting into the playoffs and seeing what happens."
Nick Krueger is a junior majoring in journalism at Arizona State University. This story is part of a Cactus League partnership between MLB.com and ASU's Walter Cronkite School of Journalism and Mass Communication. This story was not subject to the approval of Major League Baseball or its clubs.