Lee ready to show his potential can be reached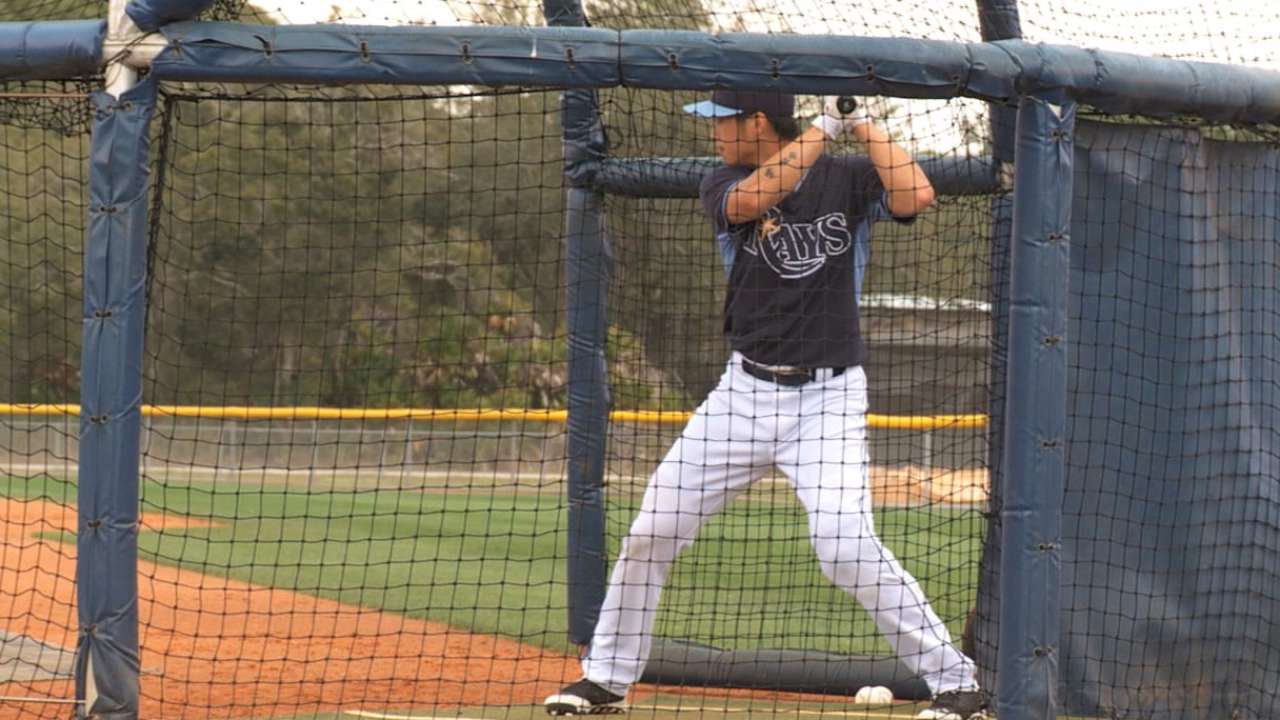 CLEARWATER, Fla. - Hak-Ju Lee is beginning to show why the Rays were so excited to acquire him from the Cubs in the Matt Garza deal in January 2011.
The 24-year-old shortstop has had his problems recently. He missed most of 2013 with a torn ligament in his left knee and started last season on the disabled list with a strained calf and then went on to hit .203 with a .565 OPS.
But Rays manager Kevin Cash has loved what he's seen so far.
"Just to background what I heard, when they traded for him, everybody was just blown away. Like, 'Holy cow, we just got this guy.' He did everything. He was a 4.0 runner, could play big league shortstop right now," Cash said.
"Then the injury derailed him. And I know he had a rough year last year, it probably physically and mentally took a toll on him."
Lee got off on the right foot this spring when he reported to Charlotte Sports Park a week early with 20 pounds of added muscle. And he opened eyes even more with a big game against the Twins in Fort Myers, Fla., on Wednesday, hitting a double and a homer in his two at-bats.
"He didn't get that many opportunities early in the games but it seems like once he got a couple consistent ABs he got in a rhythm," Cash said. "He made a [fielding] play the other day against Minnesota that's as good as I've seen a shortstop make. And then he whacked a double off the wall and then he hit a home run. So I think everybody is still optimistic that he's going to [be] that player that he was. It's just going take a little more time. Just with the injury. Not playing and battling that, it sets you back a little bit.
"I don't know what he looked like before. But I've hit him fungos, I've watched him take ground balls. He looks great to me. And the guys who have seen him have said, yeah, major improvement from where he was."
Lee entered Friday's 2-1 Grapefruit League loss to the Phillies at Bright House Field as a defensive replacement and went hitless in one at bat.
Paul Hagen is a reporter for MLB.com. This story was not subject to the approval of Major League Baseball or its clubs.