Colome will miss spring debut due to pneumonia
Prospect had been delayed earlier in camp due to visa problems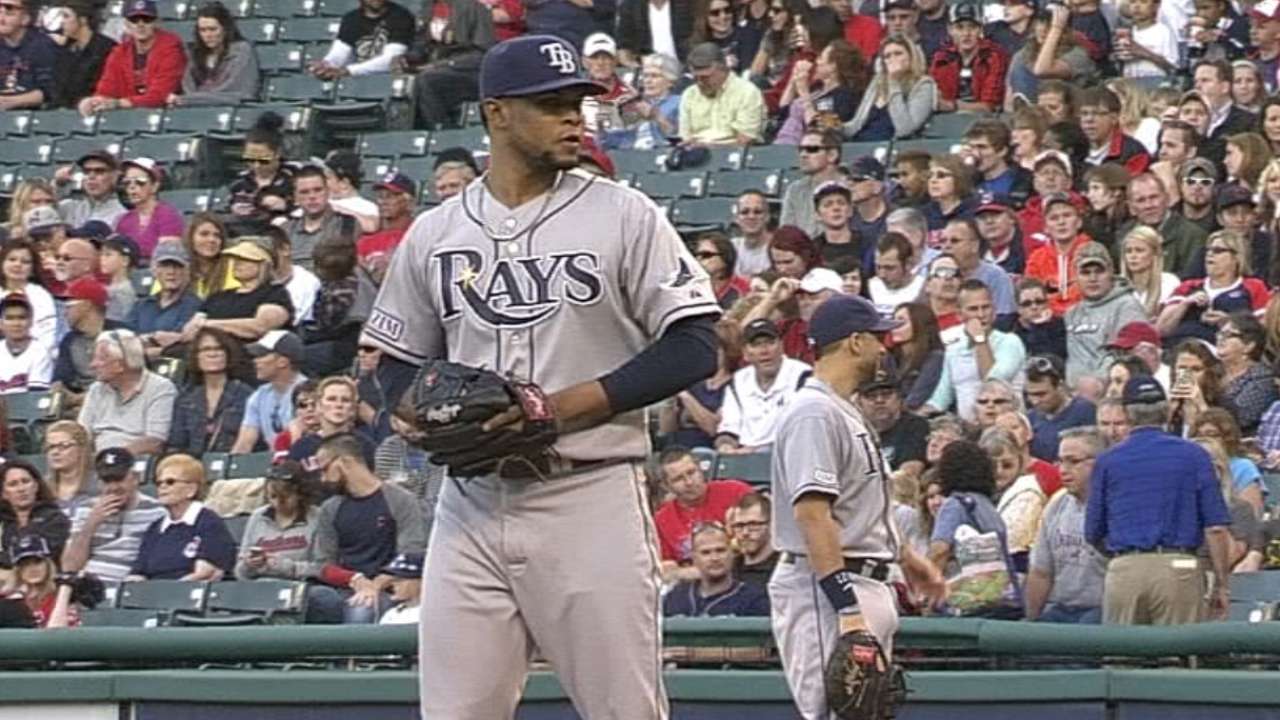 CLEARWATER, Fla. -- Rays right-hander Alex Colome, who didn't report to camp until last Tuesday because of visa problems coming out of the Dominican Republic, has hit another speed bump and will not make his Grapefruit League debut this weekend as expected.
"He's got a case of pneumonia. [He] went to the doctor, they've got him on antibiotics and then they'll just monitor it," said manager Kevin Cash. "He's going to be out a little bit. So we'll wait. We don't have everything quite yet. We'll know more tomorrow. But he will not be pitching this weekend.
"My gosh, he's been fighting to get here. And then he gets here and he gets sick."
Cash added that Colome's arm was in good shape when he arrived because he'd been throwing on his own. "The good thing is he did come in in shape. His arm was good. He was keeping up to speed with everything. Hopefully this doesn't set him back too much."
Meanwhile, Cash said he's not worried about left-hander Drew Smyly, who is penciled in as the team's No. 3 starter, even though he also has not pitched in a game yet this spring due to tendinitis. That followed a period of more than a month this winter when Smyly couldn't work out because of a strained tendon in his finger.
"I think a lot of pitchers go through this in Spring Training where their arm barks a little bit, gets dead, dead arm phase, whatever it is. I'm really not that concerned," Cash said. "I think the biggest thing is that he was thrown out of whack a little bit this offseason. We're being very cautious on our end, making sure that he's good to go when he is. But everything from him, he's kind of champing at the bit."
No date has been set for when Smyly will begin throwing off the mound.
Paul Hagen is a reporter for MLB.com. This story was not subject to the approval of Major League Baseball or its clubs.