Edgin getting second opinion for elbow injury
Mets lefty deciding between Tommy John surgery, rehab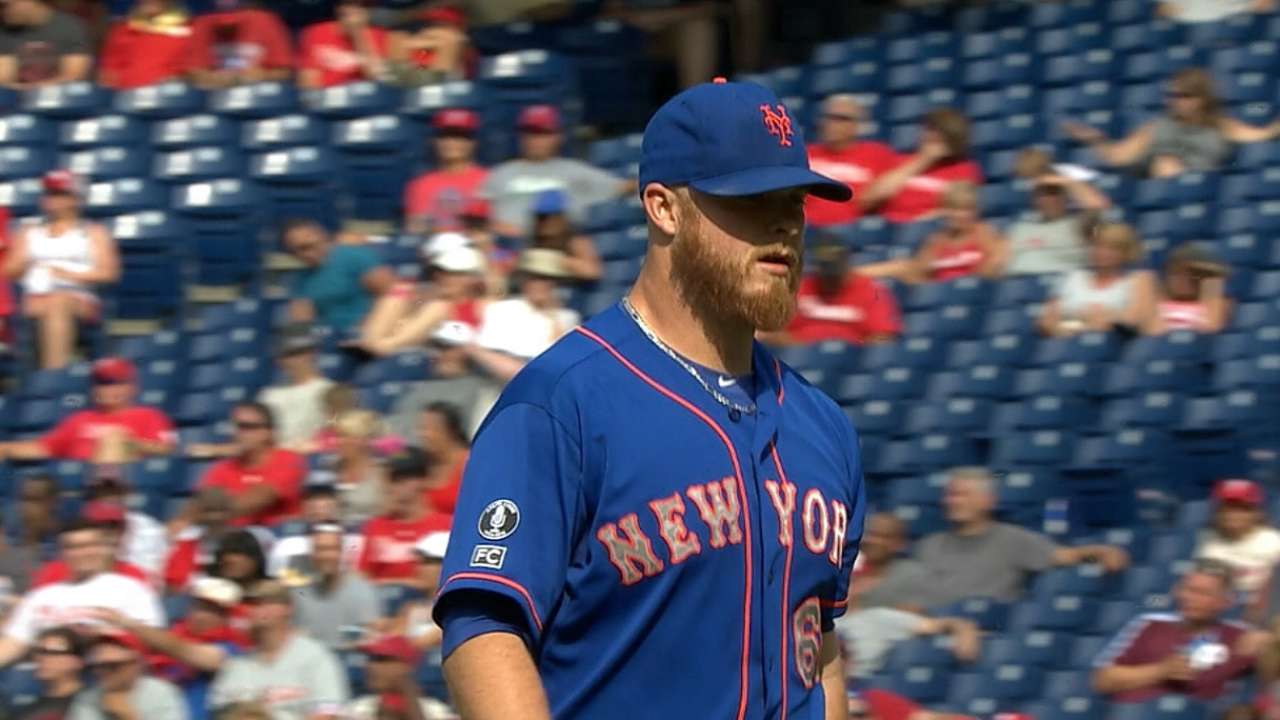 PORT ST. LUCIE, Fla. -- As he considers undergoing Tommy John surgery to replace a stretched ligament in his pitching elbow, Mets left-hander Josh Edgin plans to seek a second opinion from renowned orthopedist James Andrews, who performed a similar procedure on Matt Harvey.
Edgin plans to decide in the next few days whether to undergo surgery or attempt a rehab program.
"I'm looking at the second opinion as a mental thing to make the decision a little easier, whatever it may be," Edgin said. "I'm looking at it optimistically and prepared for both ends of the spectrum."
Should Edgin undergo Tommy John surgery, he will miss the entire season. The Mets are already looking at replacements for their primary lefty specialist, ranging from Rule 5 pick Sean Gilmartin to rookie Dario Alvarez and veteran Scott Rice.
Should Edgin elect to rehab instead, he could return as soon as early April. But he would be at risk of further injury.
"The worst-case scenario is Tommy John surgery," Edgin said. "I guess looking at that scenario, if I had to, I want to be ready for next year. But if we're seeing progress with the rehab, if we're doing that, we might just go and see what happens. If it's the worst-case scenario for Tommy John, I want to be back by April 1 of next year -- the start of the season."
The typical rehab timeframe for Tommy John surgery is approximately one year.
Anthony DiComo is a reporter for MLB.com. Follow him on Twitter @AnthonyDicomo. This story was not subject to the approval of Major League Baseball or its clubs.