MLB.com Columnist
Hal Bodley
Showalter, Orioles poised to prove doubters wrong
Machado, Wieters and Davis should provide boost to defending AL East champs
CLEARWATER, Fla. -- Buck Showalter walked onto the field before a Grapefruit League game the other day and asked, "Is it hotter earlier this year, or am I just getting old?"
Showalter was talking about the Florida weather in mid-March, but he just as easily could have been referring to his Baltimore Orioles.
The Grapefruit League is about midway through the rituals of Spring Training, and the Orioles are a hot subject. There are those among the literati who predict a backslide is likely.
Others, myself included, can see the O's repeating as American League East champions, even though they've been greatly weakened by the exit of integral pieces such as Nelson Cruz, Nick Markakis and Andrew Miller.
Cruz, last spring's $8 million bargain, led the Majors with 40 homers and drove in 108 runs. He signed a four-year, $57 million contract with Seattle, and the popular Markakis, who batted .276, with 14 homers and 50 RBIs, took Atlanta's four-year, $44 million free-agent deal.
The Orioles made few moves during the offseason, the overriding reason skeptics say that after three consecutive winning seasons, Baltimore may be staying home in October.
I don't buy that. Let's start with Showalter.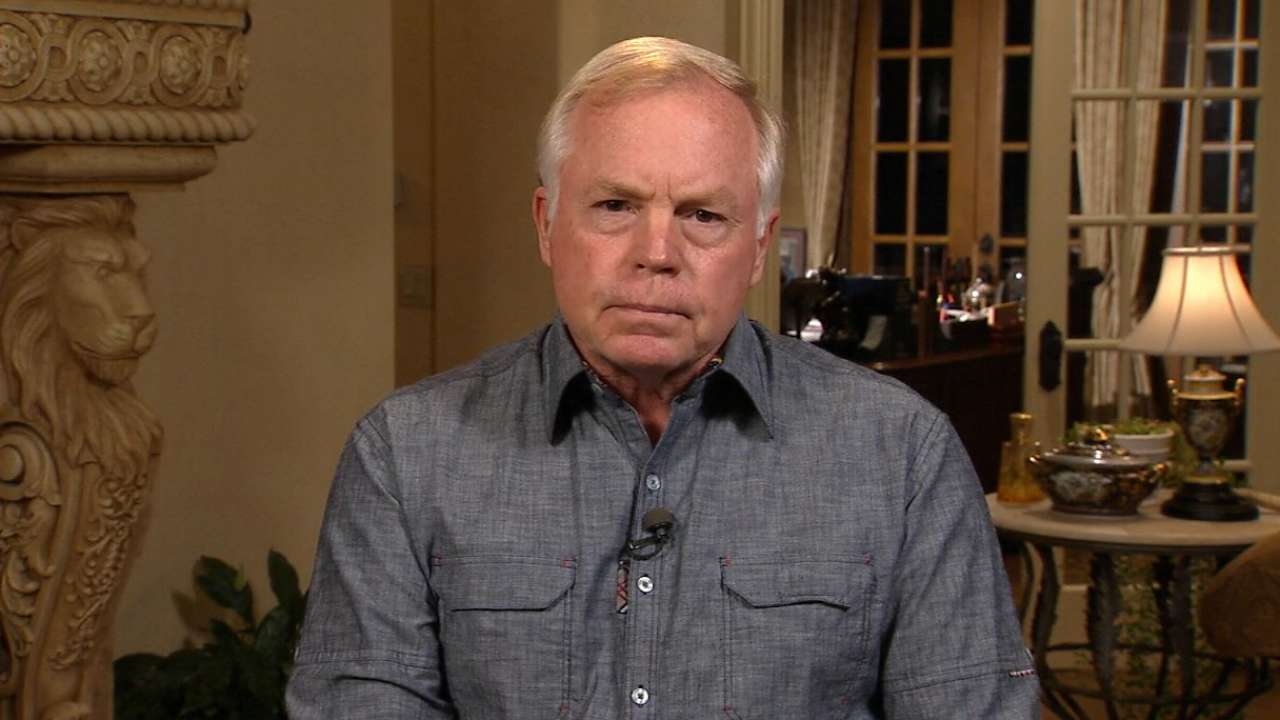 After guiding the Orioles to their first AL East title since 1997, Showalter deservedly won the AL Manager of the Year Award, the third time he's accomplished that feat. Buck reminds me a lot of Earl Weaver, the Hall of Fame skipper who, like Showalter, was the face of the O's.
Showalter, who has won 1,259 games during 16 years as a manager, is a huge reason why the fortunes of this franchise have turned around during his five years at the helm. He has an amazing touch at manipulating his roster and creating a winning clubhouse atmosphere.
"He does such a great job," said executive vice president of baseball operations Dan Duquette. "He ... gets the point across that's it's important to work hard and win today's ballgame first. That's his priority. He understands how to manage a ballclub, all facets of it."
The doubters have been quick to say losing Cruz and Markakis has weakened the offense so much that the Orioles cannot compete with the recast Red Sox and Yankees, or even the underrated Blue Jays.
Agreed, replacing the offense supplied by Cruz and Markakis is a problem. The O's led the Majors in 2014 with 211 homers, 25 more than the second-place Colorado Rockies.
Keep in mind that third baseman Manny Machado played in just 82 games last season before undergoing surgery on his right knee. First baseman Chris Davis was having a down year when he was suspended for 25 games, and catcher Matt Wieters was in just 26 games before undergoing Tommy John surgery on his right elbow on June 17. Wieters was off to the best start of his career, batting .308, when he went down.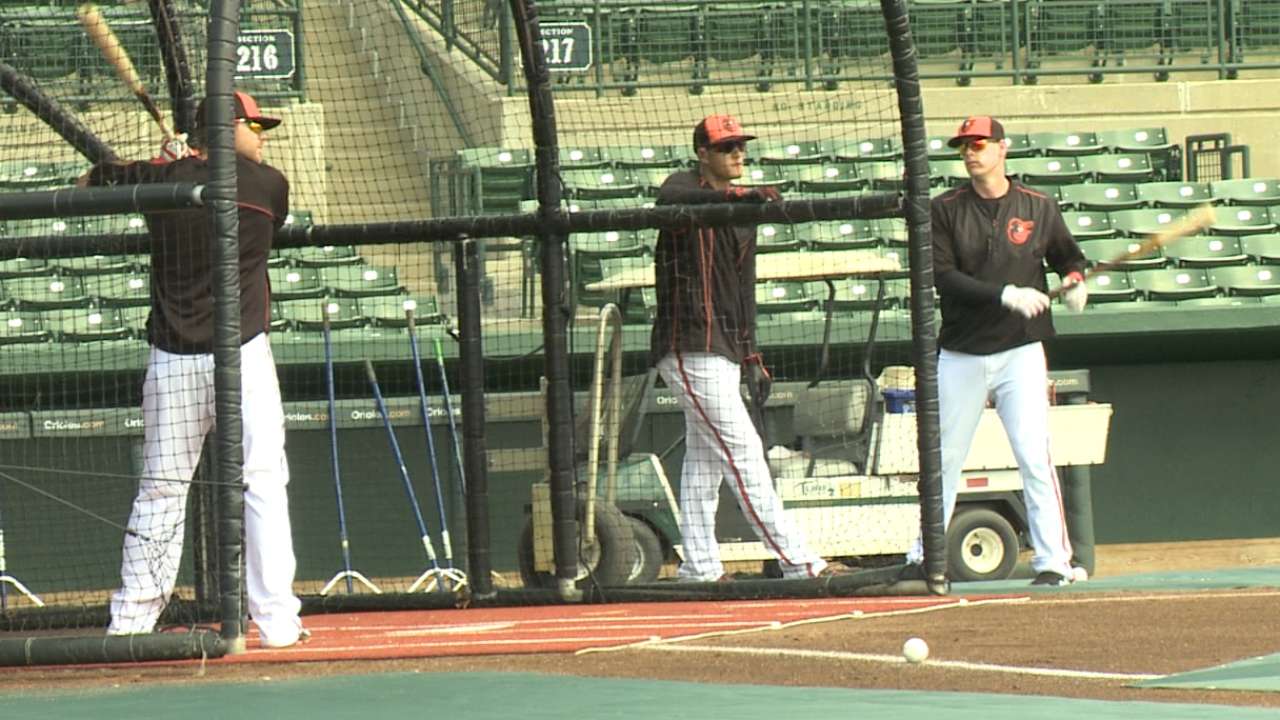 Machado is having the best spring of any of the Orioles. In a 3-1 Grapefruit League victory over the Yankees on Tuesday, Machado went 3-for-3 with a double, an RBI and a stolen base. Through six games, he was batting .353 and led the team with six hits.
The trio of Machado, Davis and Wieters will be brought along slowly, but they should be close to full strength when the O's open their season on April 6 against the Tampa Bay Rays.
Hall of Famer Cal Ripken Jr., a Spring Training visitor last week, probably said it best about the 2015 season: "We lost a lot of offense in Nellie Cruz, and we lost a very popular two-way player in Nick Markakis, so you've got to ask yourself, 'How do you make up some of those runs?'
"I think the easy answer would be, you look at Wieters and Machado, who were out most of the season last year. There's some logic and some reason in what they've done and what they haven't done."
Ripken added if the key players can remain healthy, "They've got a good chance to be a playoff team."
Duquette and Showalter are quick to say it will be impossible to replace Cruz's 40 homers with one player. But if Davis can return even in a small part to his 2013 season, when he led the Majors with 53 homers and drove in 138 runs, much of Cruz's firepower will be replaced. Wieters hit 22 home runs and had 79 RBIs in '13.
The bottom line is if Davis, Wieters and Machado remain healthy and prove that 2014 for them was an aberration, the Orioles won't miss Cruz and his 40 homers. Plus, Cruz was a one-dimensional player, a designated hitter. Those who are poised to replace his numbers are complete players.
Center fielder Adam Jones hit 29 homers and drove in 96 runs in 2014, his fourth consecutive season with 25 or more home runs.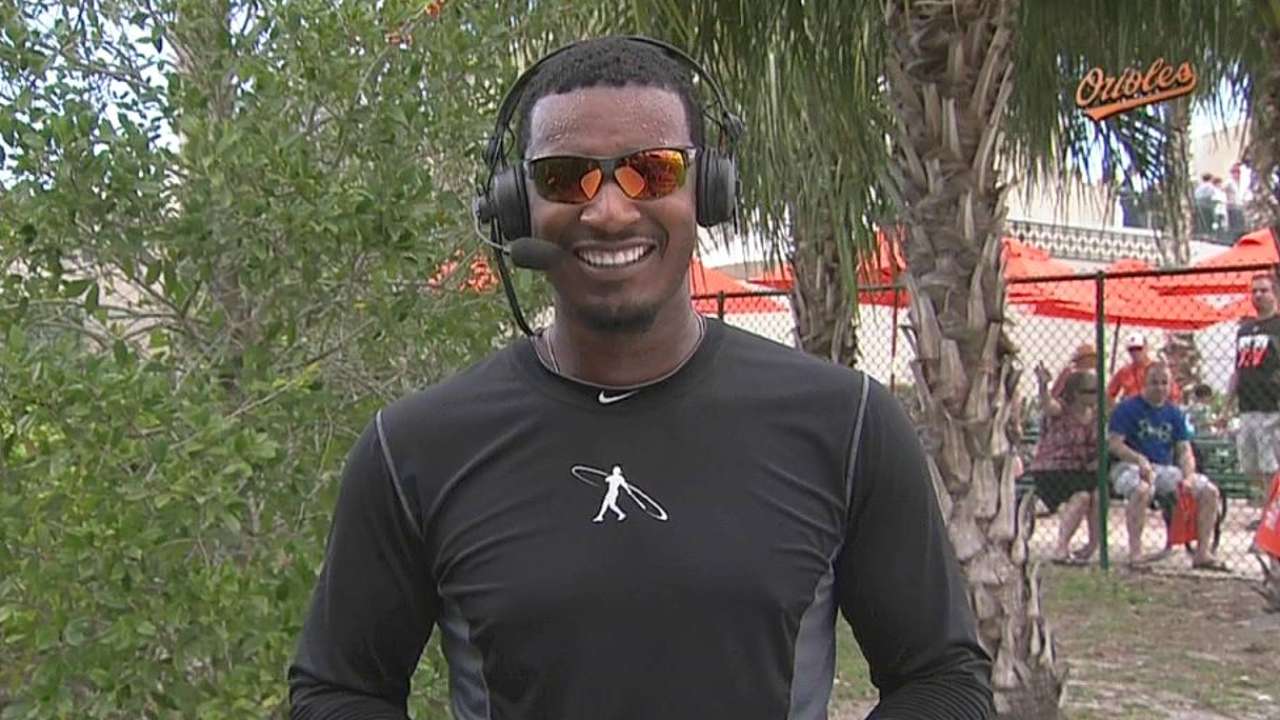 The ever-vital rotation is very deep in Baltimore, a group of virtual no-names who performed well last year and are back for an encore.
Before the Blue Jays suffered the devastating loss of right-hander Marcus Stroman, out for the season with a torn ACL, I predicted they'd return to the postseason for the first time since 1993. That's far from certain now.
And maybe my thought that the Red Sox would return to the top spot in the AL East is far from a given. Question marks surround their pitching staff, and can former shortstop Hanley Ramirez play left field?
When Showalter took over as manager for the O's in 2010, he inherited a team with the worst record in the league. Two years later, they made their first postseason appearance since 1997.
As far as Showalter is concerned, forget about all the preseason predictions. He pays no attention to them, and he shouldn't.
What's on paper this time of the spring doesn't count; it's what happens on the field that counts. I have a hunch Showalter thinks his Orioles can be much better than soothsayers predict.
And he's probably right.
Hal Bodley is the senior correspondent for MLB.com. Follow him @halbodley on Twitter. This story was not subject to the approval of Major League Baseball or its clubs.