Sanchez working his way into Blue Jays' rotation
Injury to Stroman opens pathway for reliever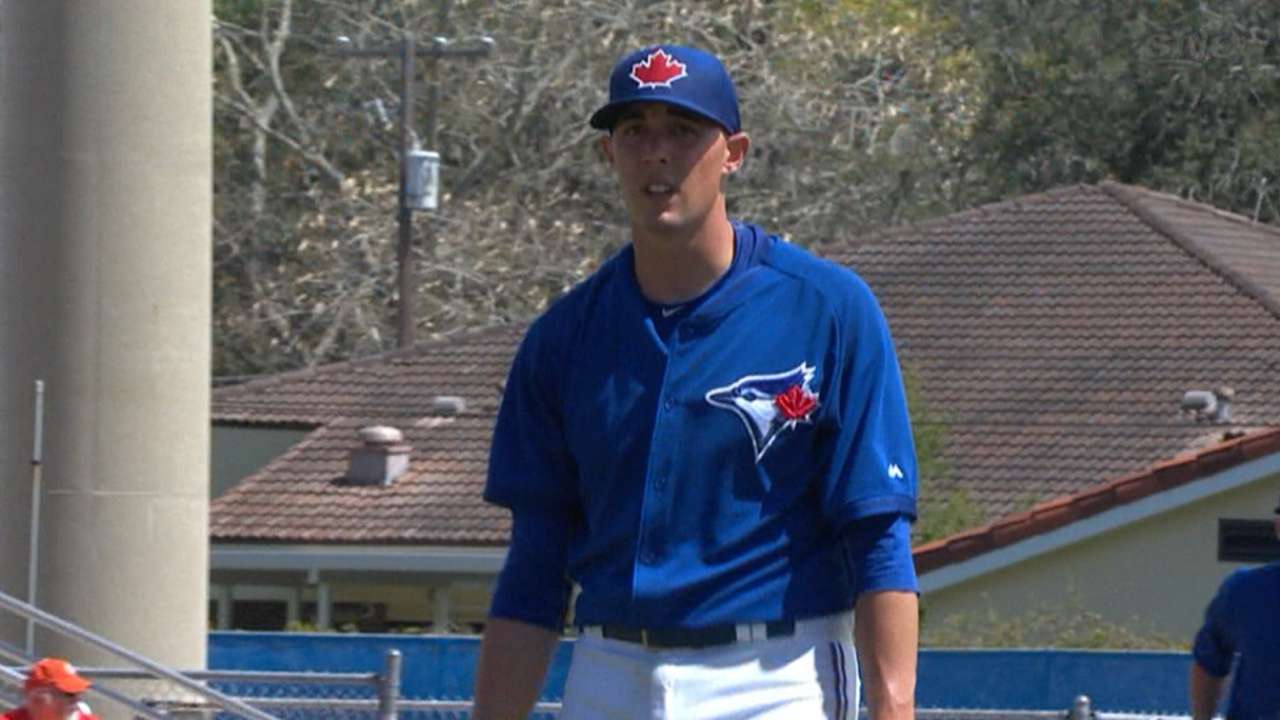 DUNEDIN, Fla. -- Aaron Sanchez appears well on his way to becoming a member of the Blue Jays starting rotation, but that hasn't changed his approach or mentality to a Spring Training that began with lots of uncertainty.
Sanchez arrived in camp last month without knowing what his role would be in 2015. He seemed destined for the bullpen, but the Blue Jays wanted to stretch him out as a starter in case the need arose at some point during the Grapefruit League season.
That turned out to be a good decision after the Blue Jays lost Marcus Stroman to a season-ending left knee injury. Sanchez now becomes a clear favorite to take Stroman's spot in the rotation, but in his mind he was competing there all along, so it doesn't change much at all.
"Whatever makes this team better, if that was me in the starting rotation or me in the bullpen, I knew that was what I was going to do, and that was what I was going to excel at," Sanchez said. "Obviously with a blow like [Stroman's injury], it kind of hurts a little bit, but we'll move on and I feel like the guys we've got here are tremendous, and they'll fill his shoes just fine."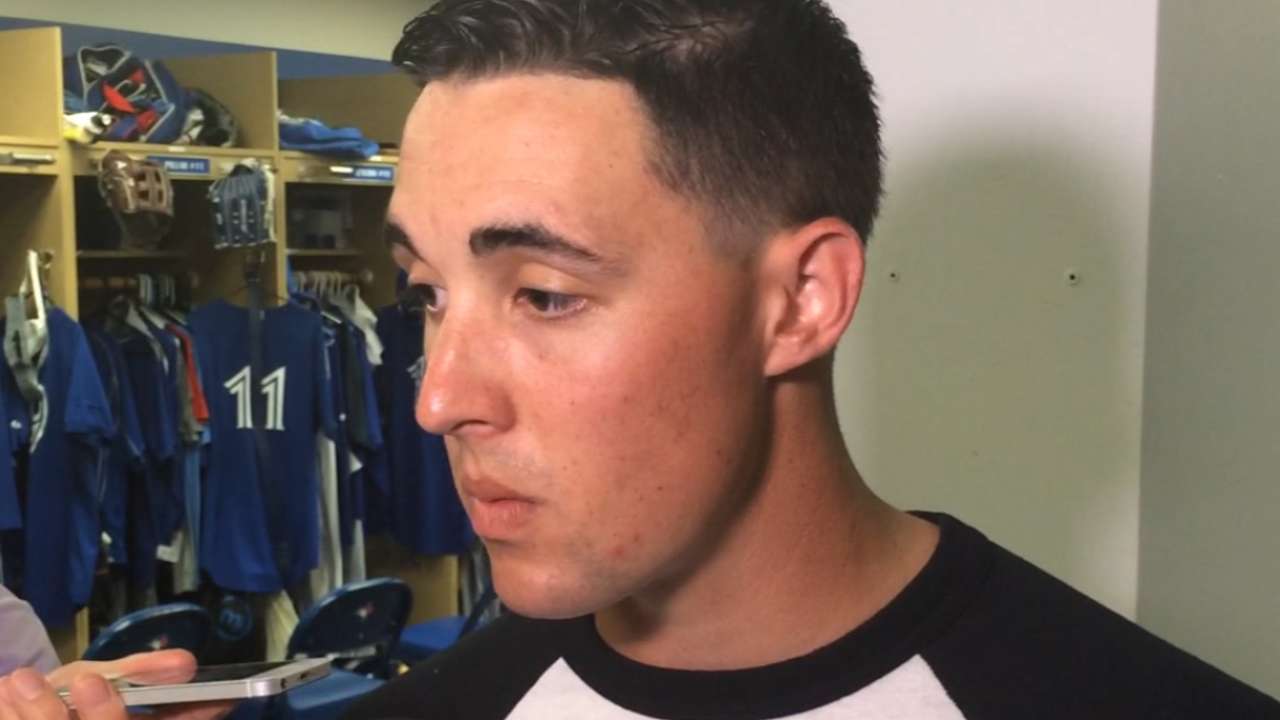 Sanchez made his debut for the Blue Jays last July and was borderline flawless during the final two months of the year. He allowed four runs on 14 hits while striking out 27 over 33 innings. Sanchez also recorded three saves and split the closer's job with the since-departed Casey Janssen in September.
It was a dominating performance but one that came with Sanchez almost exclusively throwing his fastball. The key to Sanchez's success as a starter likely will be tied to his changeup and curveball combination, which is one of the reasons why his secondary pitches have been a main point of emphasis this spring.
If Sanchez is able to command the changeup and curveball as effectively as he was able to locate the fastball last year, the 22-year-old should be in for a strong season. If Sanchez struggles with those two pitches, he'll almost certainly hit a few bumps along the way.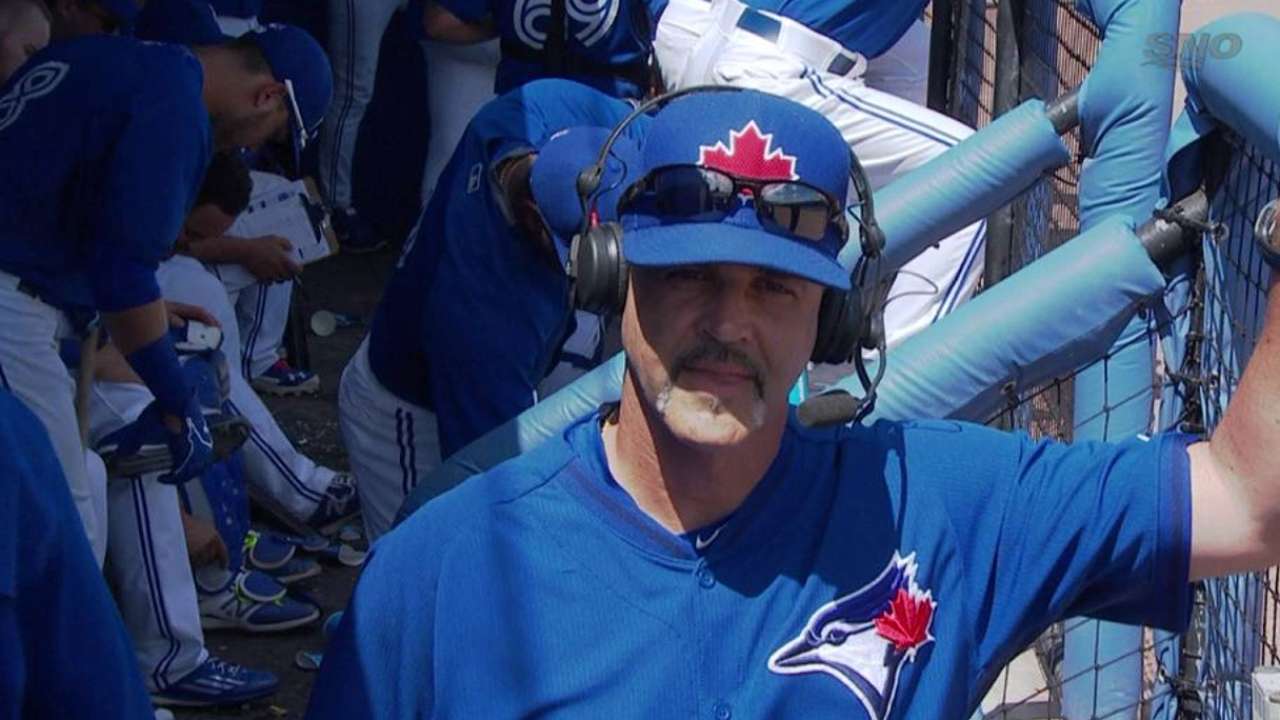 Sanchez used everything on Friday afternoon against the Orioles. He did allow a pair of runs over 3 1/3 innings, but managed to avoid a lot of hard contact.
"I thought the fastball had great movement, especially down in the zone," Blue Jays catcher Russell Martin said. "Guys were just beating balls into the ground. I thought he threw his changeup off the fastball, playing really nicely. [He] had some nice swings and misses off that, incorporated more breaking balls and [the] slider, cutter-type pitch that he'd been working on for the first time and that went well too."
Gregor Chisholm is a reporter for MLB.com. Read his blog, North of the Border, and follow him on Twitter @gregorMLB. This story was not subject to the approval of Major League Baseball or its clubs.