MLB.com Columnist
Jonathan Mayo
Breaking down the D-backs' 2015 Top 30 Prospects
Pitching trio pushing toward potential Major League promotions this season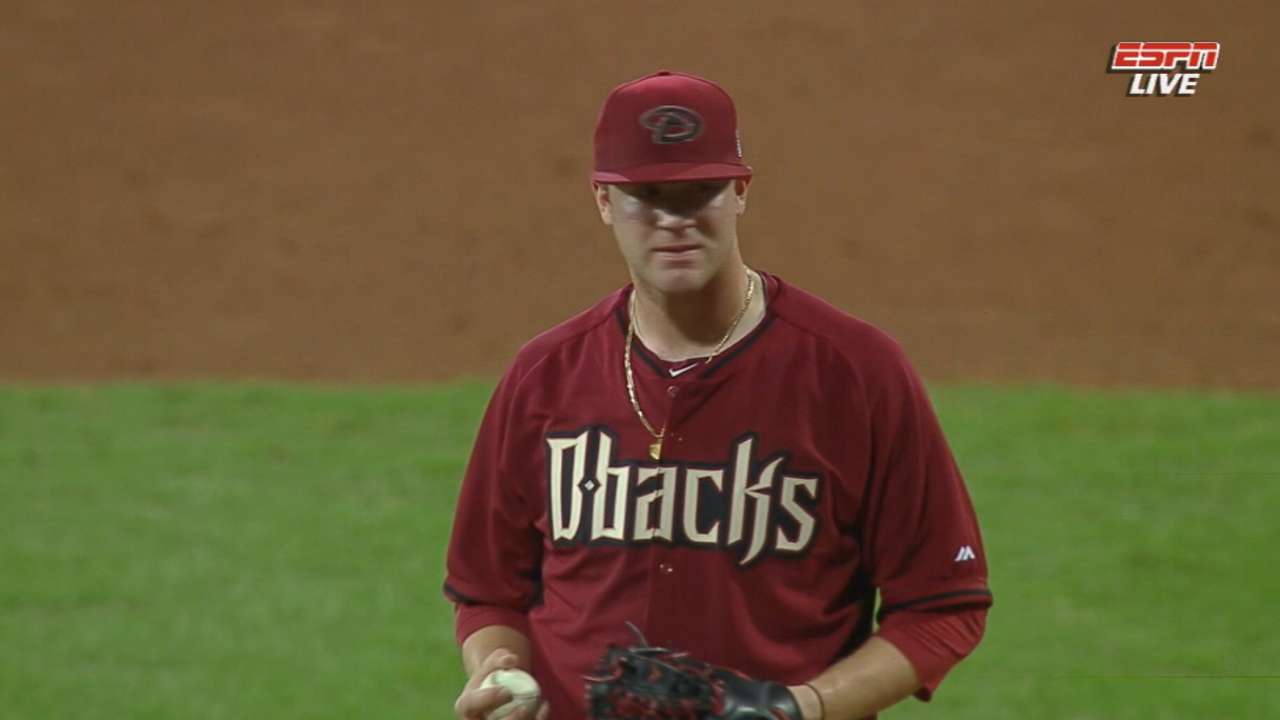 At the start of the 2014 season, the Arizona Diamondbacks had a pretty good farm system, thanks largely to one of the best trios of right-handers in Archie Bradley, Braden Shipley and Aaron Blair. The three are still atop the D-backs' Top 30, in three out of the top four spots, and they are also on the Top 100 overall list.
But they've been joined by even more talent. Jake Lamb has taken the place of Chris Owings as the obligatory position player in the top four, while Touki Toussaint, via the 2014 First-Year Player Draft, and Yoan Lopez, via the international market, add two more righties to the Top 10.
The biggest conduit for talent acquisition, however, has been the trade market. With the D-backs out of the race -- they'll get to add more impact talent by selecting No. 1 overall in this year's Draft -- they were sellers at the Trade Deadline and in the offseason. That has netted the organization seven players found on this year's Top 30 list.
• D-backs' 2015 Top 30 Prospects list
Biggest jump: Nick Ahmed, SS (2014: 19 | 2015: 14)
Biggest fall: Jose Martinez, RHP (2014: 6 | 2015: 22); Andrew Chafin, LHP (2014: 13 | 2015: 29)
Best tools
Players are graded on a 20-80 scouting scale for future tools -- 20-30 is well below average, 40 is below average, 50 is average, 60 is above average and 70-80 is well above average.
Hit: Jake Lamb (55)
Power: Peter O'Brien (60)
Run: Marcus Wilson (60)
Arm: Sergio Alcantara (70)
Defense: Nick Ahmed (60)
Fastball: Archie Bradley (70)
Curveball: Touki Toussaint (65)
Slider: Enrique Burgos (55)
Changeup: Braden Shipley (60)
Control: Shipley (55)
How they were built
Draft: 15
International: 6
Trade: 8
Rule 5 Draft: 1
Breakdown by ETA
2015: 12
2016: 4
2017: 4
2018: 9
2019: 1
Breakdown by position
C: 4
1B: 1
2B: 1
3B: 2
SS: 2
OF: 4
RHP: 11
LHP: 5
Jonathan Mayo is a reporter for MLBPipeline.com and writes a blog, B3. Follow @JonathanMayoB3 on Twitter. This story was not subject to the approval of Major League Baseball or its clubs.