Bucs share thoughts on superstitions for Friday the 13th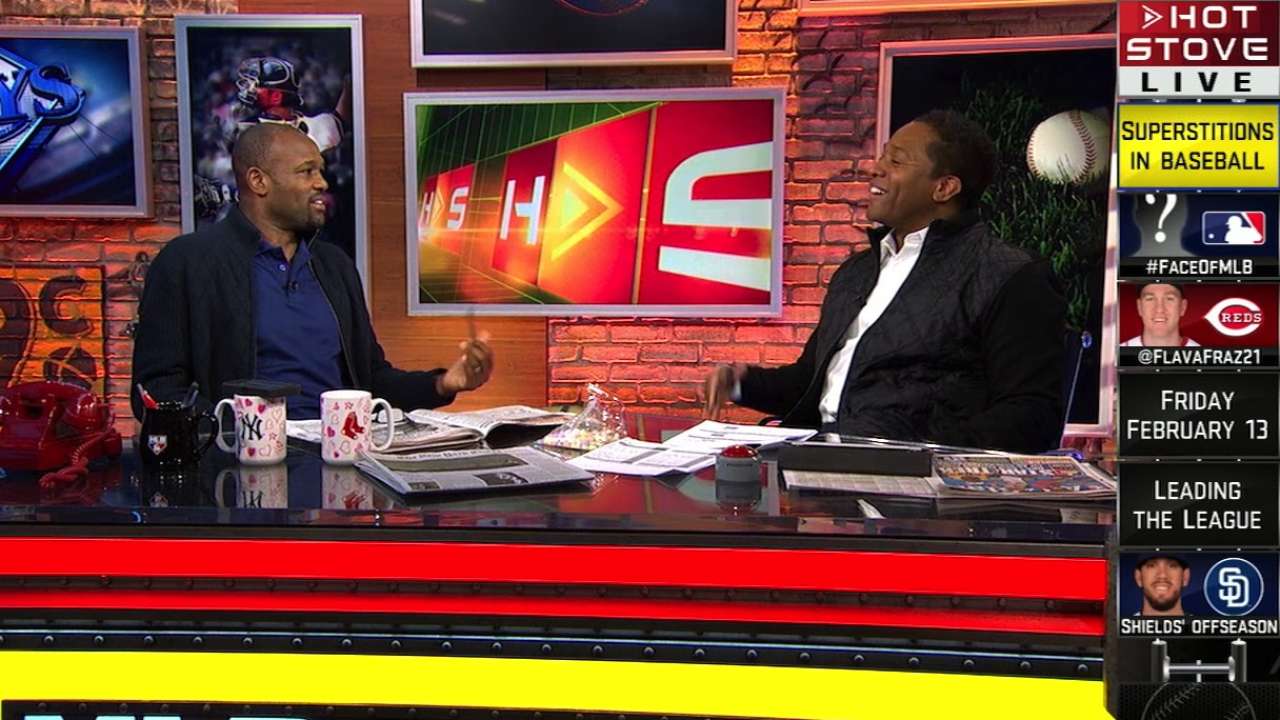 BRADENTON, Fla. -- Welcome to Friday the 13th. Or as it is known in the Pirates' clubhouse, "Just another day."
Baseball players are collectively recognized as among the most superstitious people on the planet. From wearing caps so soiled they appear to have been recovered from an archeological dig to avoiding foul lines as if they were snake pits, ballplayers often come off as servants of talismans.
Not the Bucs. According to an informal yet widespread survey, the majority of them disavow having any rituals that could be classified as a superstition.
We may have to draw a line here, because several of them just played the "habit" card. As did Josh Harrison, who dismissed his familiar bat-to-heels routine in the batter's box as "just something I do out of habit, without even thinking about it."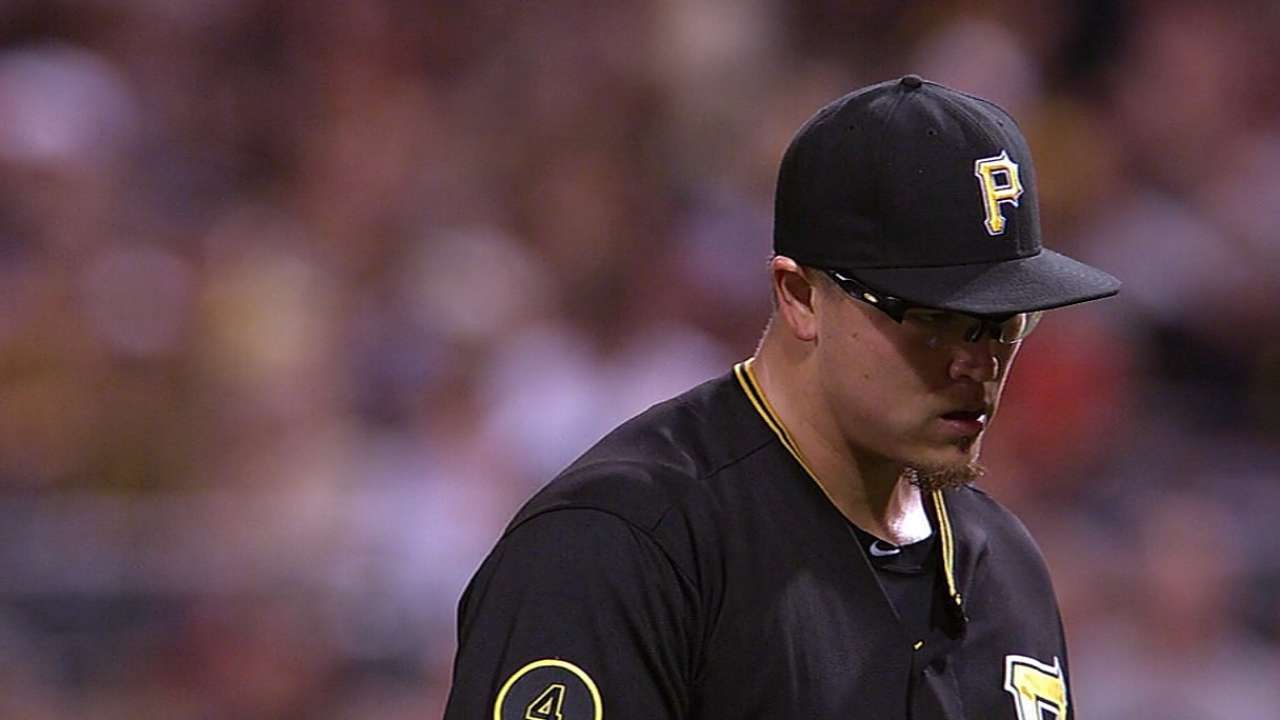 The habitual champion could be Chris Stewart, who goes through an extensive and unchanging daily routine "to get my body in the same mode every day."
"Some call it superstition. I just call it my routine," Stewart said. "I get used to doing certain things every day in the same sequence, so one thing leads to another. But it isn't like if I don't do it, it's going to be the end of the world. But it gets me ready for my game."
That said, some Pirates did own up to five-star superstitions.
Tops among them, Vance Worley: He eats two donuts every time before pitching. Why?
"Because they represent zeroes," Worley said, forming with forefinger and thumb the zero that is every hurler's goal. "I might sneak in a bagel once in a while. Same idea."
Stetson Allie taps his bat against his toes -- left, right, left -- as he is walking up to the plate.
Jordy Mercer always makes sure to put on his right shoe first. And he is one of those who avoids stepping on the foul line when he takes the field.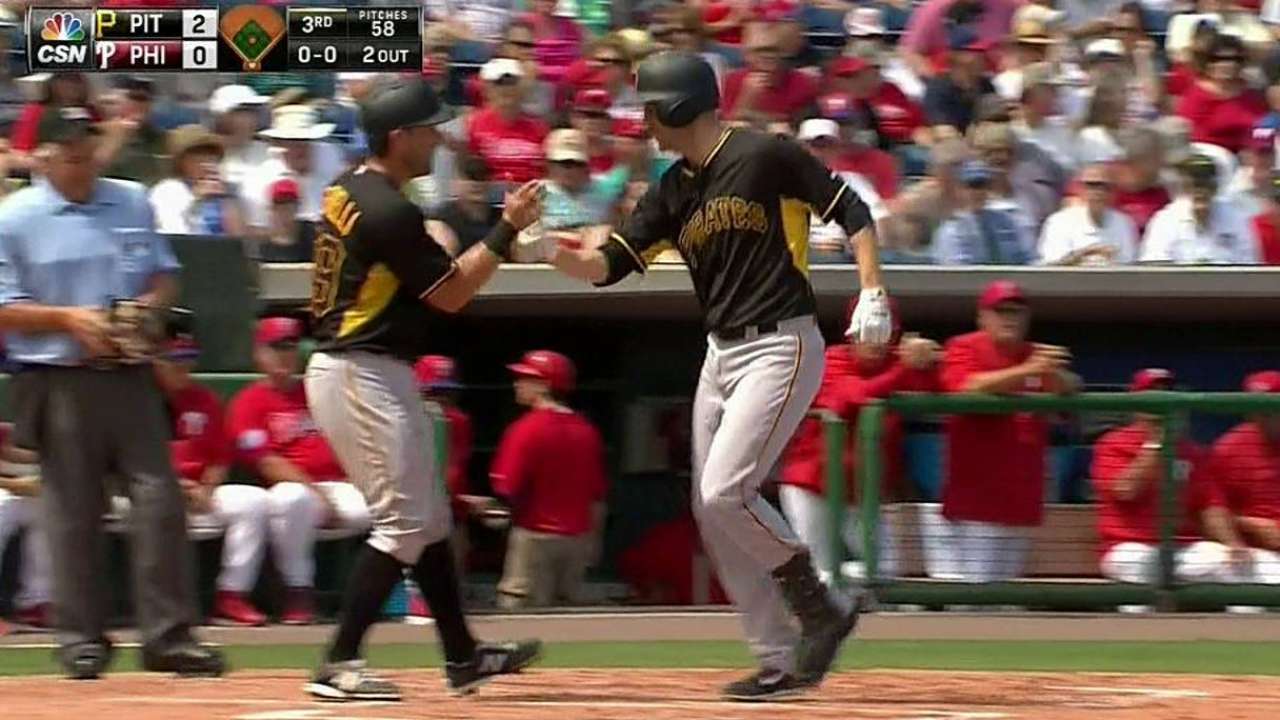 Francisco Cervelli has to have his mother's pasta with short ribs and sauce whenever she visits because "then I always have a good game." So, good news -- Cervelli's mom will join him in Pittsburgh next month when the Bucs open their home schedule.
Some have simply outgrown their superstitions.
"I'll still wear and eat the same thing if I'm going good," said Corey Hart. "But I used to be a lot worse with it, like I wore the same undershirt for six years."
Others have had it taken away from them.
"I would always stop at the same gas station on my way to the park every day and get two energy drinks," said Bobby LaFromboise.
Then the Minor League treadmill took LaFromboise from Jackson, Tenn. to Tacoma, Wash.
"So I had to quit that ... unless I wanted to go 2,500 miles out of my way for an energy drink," LaFromboise said.
Tom Singer is a reporter for MLB.com and writes an MLBlog Change for a Nickel. Follow him on Twitter @Tom_Singer. This story was not subject to the approval of Major League Baseball or its clubs.