MLB.com Columnist
Richard Justice
Extra grinnings: Ferrell, 10 teams delight fans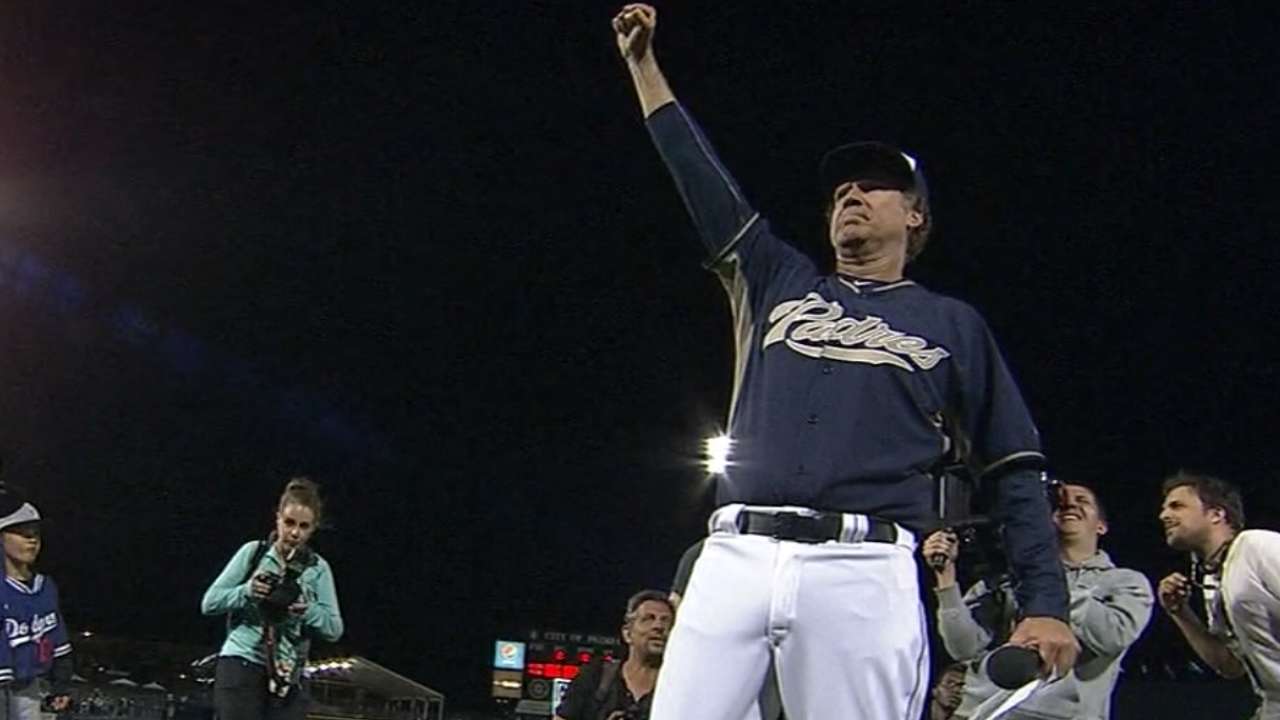 PHOENIX -- Will Ferrell had himself a perfect day, one he'll remember forever. Baseball had a great day, too, perhaps a transformative day. In the end, the whole thing couldn't be simpler than that.
Here was one of the most famous men on the planet -- and also one of the most decent -- fulfilling a dream of playing every position on a big league baseball field in a single day. That he found a willing partner in Major League Baseball says plenty about both.
Thanks to HBO turning Ferrell's dream into a documentary, $1 million was raised to help send kids with cancer -- or kids recovering from cancer -- to college.
Ferrell performed with grace and patience and humor. Yeah, especially humor. For instance, when he stood in the Cubs' third-base coaching box holding a sign that read, "Don't pull a muscle."
Or when he sat in the Reds' dugout wearing a beard made of sunflower seeds. Or when he left the pitching mound and headed toward center field as Dodgers manager Don Mattingly attempted to remove him from the game.
Baseball took a chance by doing something completely outside the norm even for a string of Spring Training games. And fans loved it. They gave Ferrell one warm round of applause after another, lined up to snap his photo and helped create an environment unlike any other in Spring Training.
Fans embraced the experiment, and Ferrell embraced them. If you'd been at a Reds-D-backs game, you might have gotten one of the hot dogs he bought for fans near his position in left field.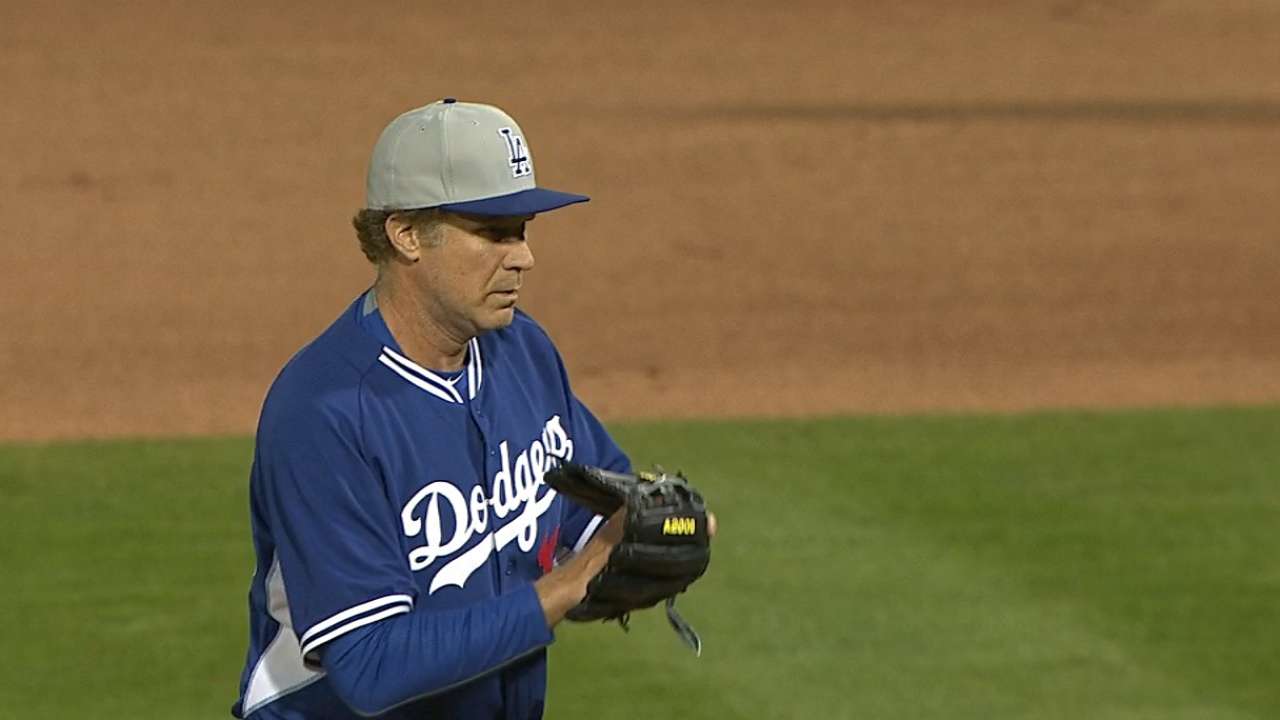 One of these days, Ferrell likely will be struck by a recurring thought. Did that really happen? Surely, the whole thing will take on a dreamlike quality as a crazy day fades from his memory.
Were the ovations as sweet as he remembers them? Did he actually wear all those uniforms? Was he truly Mike Trout's teammate for a day? No way, right? That stuff doesn't happen in real life.
Did Joe Maddon tell him to grab a bat and go hit? Did he jog to a helicopter and hustle from one big league game to another? He may roll those things around in his mind and decide it just couldn't have happened because the whole thing seems too perfect to be true.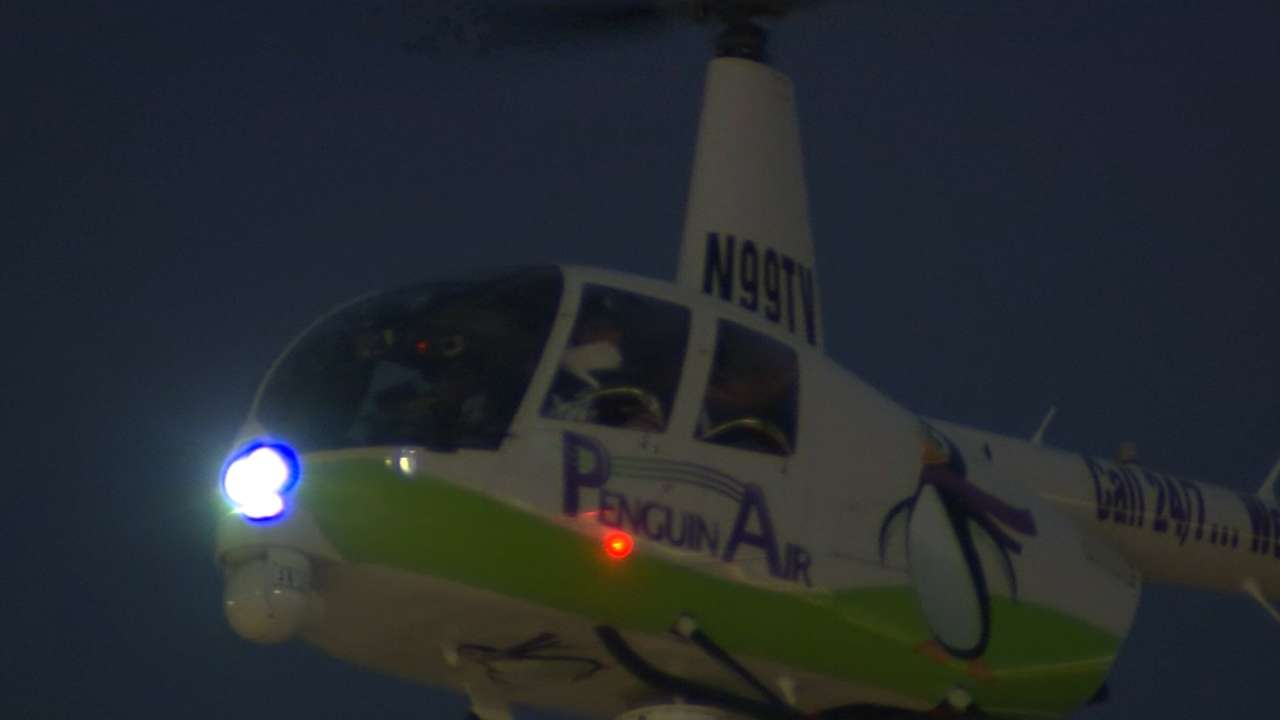 Actually, it was true and probably way better than even Ferrell imagined it could be. He played every position on the field in five spring games for 10 teams. He rushed from ballpark to ballpark, at one point taking a helicopter to get to the Giants-White Sox game in time to get an at-bat and catch briefly.
Here's hoping Ferrell remembers it all exactly as it happened, that every single second remains indelibly sweet. His day started early when he showed up at the A's complex, slipped into an Oakland uniform and went about the usual pregame routines of stretching, batting practice, etc.
Inside the dugout, he cheered for his new teammates, exchanged high-fives, and then after an inning, went across the field to the Mariners dugout and slipped into one of their uniforms.
He did this on a day that stretched 14 hours long, playing every position, coaching some third base and working the crowds, teammates, umpires, etc.
Give him credit for this much: To get on a big league field at 47 years old requires a certain amount of courage. He fielded the balls hit to him cleanly, once scooping up a bunt back to the mound and throwing nicely to first base.
He also played third base with a right-handed hitter at the plate. He played the outfield on a sunny day, the kind of day that can give big leaguers fits. He didn't have a fly ball that was playable, but the idea that he would go out there with cameras rolling says both that he was confident in his ability and that the dream was important enough to risk failing.
His inspiration to attempt to play every position came from A's shortstop Bert Campaneris, and before the first game of the day, the two of them sat in the stands and got to know one another.
When it was over, Ferrell grabbed the microphone after a Dodgers-Padres games and said he'd dreamed of being a member of the Oakland A's forever, or at least for the inning he wore that uniform.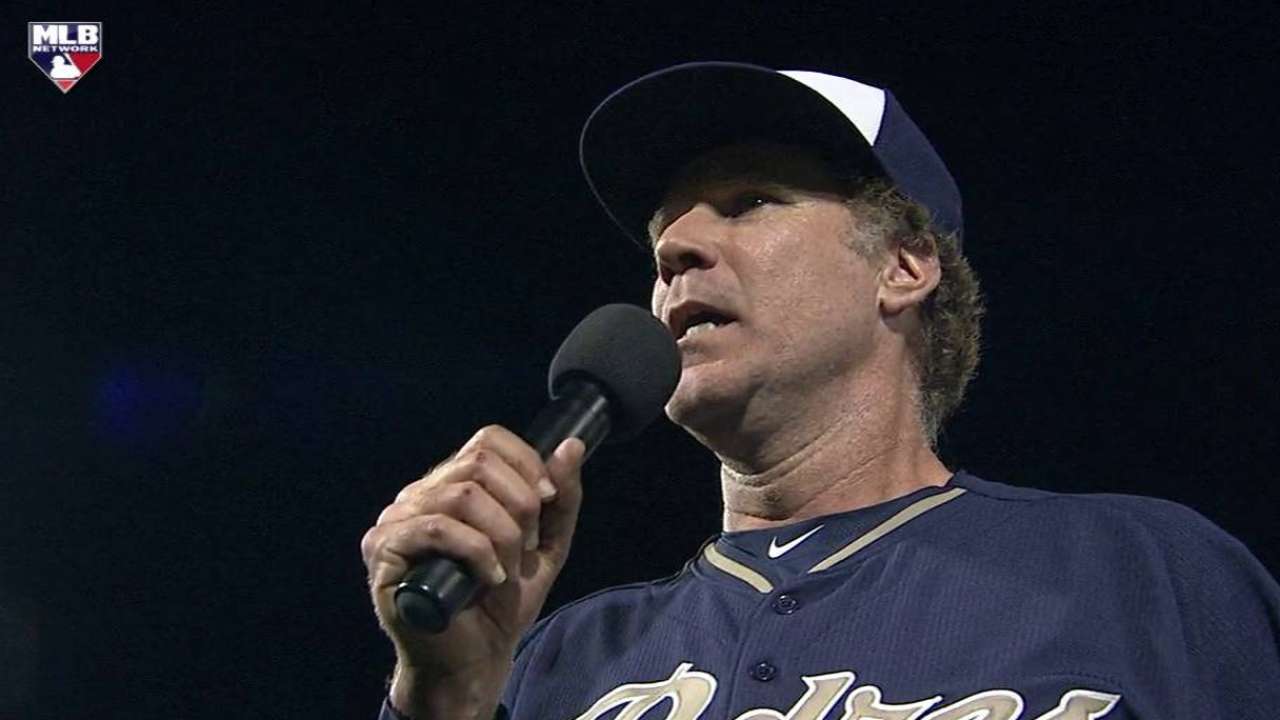 Sitting nearby the entire day was Ferrell's father, wife and kids. Also sitting nearby was Chris Pollard, a former USC classmate and two-time cancer survivor. Pollard started the charity Cancer For College that was the beneficiary of the event, and through the years, Ferrell has offered both money and support.
"It's very humbling," Pollard said. "It means a thousand more cancer survivors are going to get college scholarships. That's what it boils down to. To have this vision come together and knowing we're going to make a huge difference in these lives is pretty awesome."
At the end of the day, Ferrell grabbed the microphone and tried to put it all in perspective. He'll probably be weeks from doing that completely, but he gave it a shot.
"Some teams made a horrible mistake by cutting me," he joked. "It seems like just minutes ago I was playing right field for the Padres. Wow. The memories."
Wow, indeed.
Richard Justice is a columnist for MLB.com. Read his blog, Justice4U. This story was not subject to the approval of Major League Baseball or its clubs.