What to watch for in today's games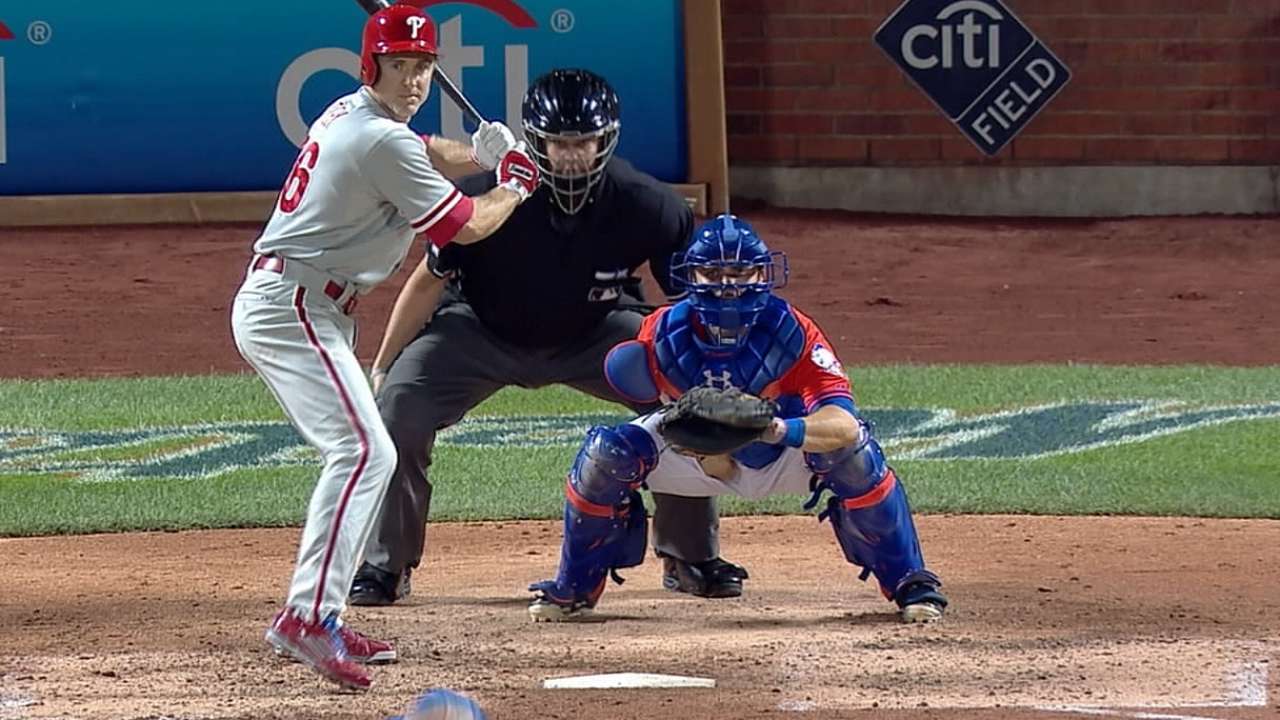 Spring Training games continue today in Florida and Arizona. A Phillies All-Star makes his first Grapefruit League appearance, a key pitcher will debut for his new team and an offseason acquisition will take part in his first Yankees-Red Sox game.
Here are five things to watch for:
• Utley could play: TB@PHI, 1:05 p.m. ET (MLB.TV)
Phillies second baseman Chase Utley will play in his first Grapefruit League game. Utley, who will serve as designated hitter and bat third, had not played in a game this spring because of a sprained right ankle, which he injured in January when he stepped on a baseball. Utley's ankle has made incremental progress over the past several weeks, and apparently he has progressed enough to step into the batter's box and potentially run the bases.
• Latos debuts for Marlins: STL@MIA, 1:05 p.m. ET (MLB.TV)
New Marlins right-hander Mat Latos, acquired from the Reds this offseason, will make his first appearance in a Miami uniform after recovering from a mid-October stem cell procedure on his pitching elbow. The Fish have been taking it slow with Latos, who said he felt good after throwing two innings in a simulated game Monday.
"It wasn't anything major or anything that was season-altering," Latos said. "It was more of a precaution, and it seems to help. I feel real good. It just pushed me back on my throwing program just a little bit."
• Porcello gets first taste of rivalry: NYY@BOS, 7:05 p.m. ET (MLB.TV)
The Yankees and Red Sox square off for the second time this spring, with trade acquisition Rick Porcello getting his first look at the Yankees as a member of the Red Sox. Porcello allowed one unearned run in three innings in his spring debut.
"I was pleased with the amount of strikes I threw," Porcello said. "Most of my misses were around the plate. ... Overall, it felt very good."
Manager John Farrell plans on playing most of his regulars against the Yankees, including Dustin Pedroia, David Ortiz, Hanley Ramirez and Pablo Sandoval.
• Jimenez looks to build on improvements: BAL@TOR, 1:07 p.m. ET (MLB.TV)
Orioles right-hander Ubaldo Jimenez pitched a bit better in his second spring start as opposed to his first, giving up only one run after surrendering six (five earned) in his debut. Jimenez was still shaky, however, falling behind five of the six batters he faced in the first inning.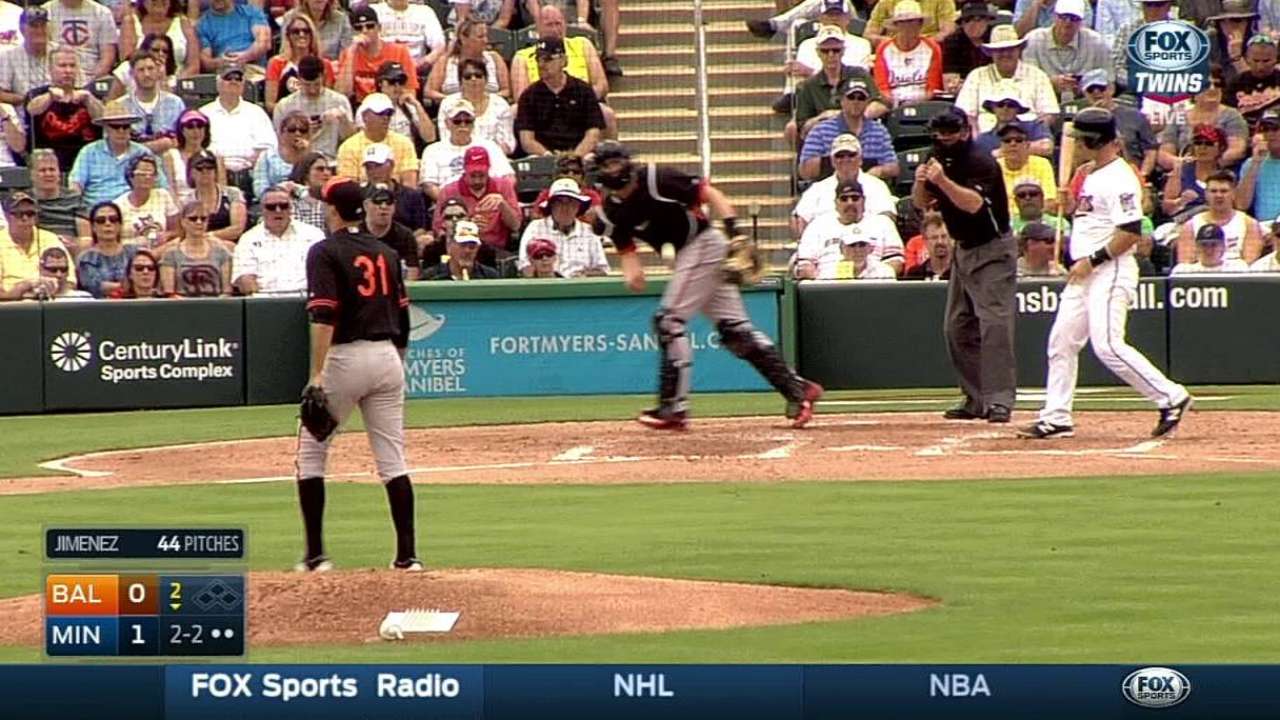 "That's my goal, to pitch as much as I can, so that whenever the season starts, I don't have to worry about mechanics," Jimenez said. "I want to be able to be out there and be able to do my stuff to get ready for the season."
• Mets bullpen competition continues: ATL@NYM, 1:10 p.m. ET (MLB.TV)
The Mets are searching for a left-handed reliever with Josh Edgin injured and debating Tommy John surgery. Lefty relievers Scott Rice and Sean Gilmartin are both scheduled to appear vs. the Braves. Fellow lefties Dario Alvarez and Jack Leathersich, who will not pitch, are also in the mix to replace Edgin.
"It'll be interesting to see what happens," Gilmartin said. "I'm looking forward to it. I'm always looking for a new challenge. I'm going to accept the challenge and be ready for whatever situation I'll be put into."
Cash Kruth is a reporter for MLB.com. Follow him on Twitter at @cashkruth. This story was not subject to the approval of Major League Baseball or its clubs.