Ferrell makes big entrance, cameos behind plate
Helicopter delivers actor to Giants-White Sox game in bottom of ninth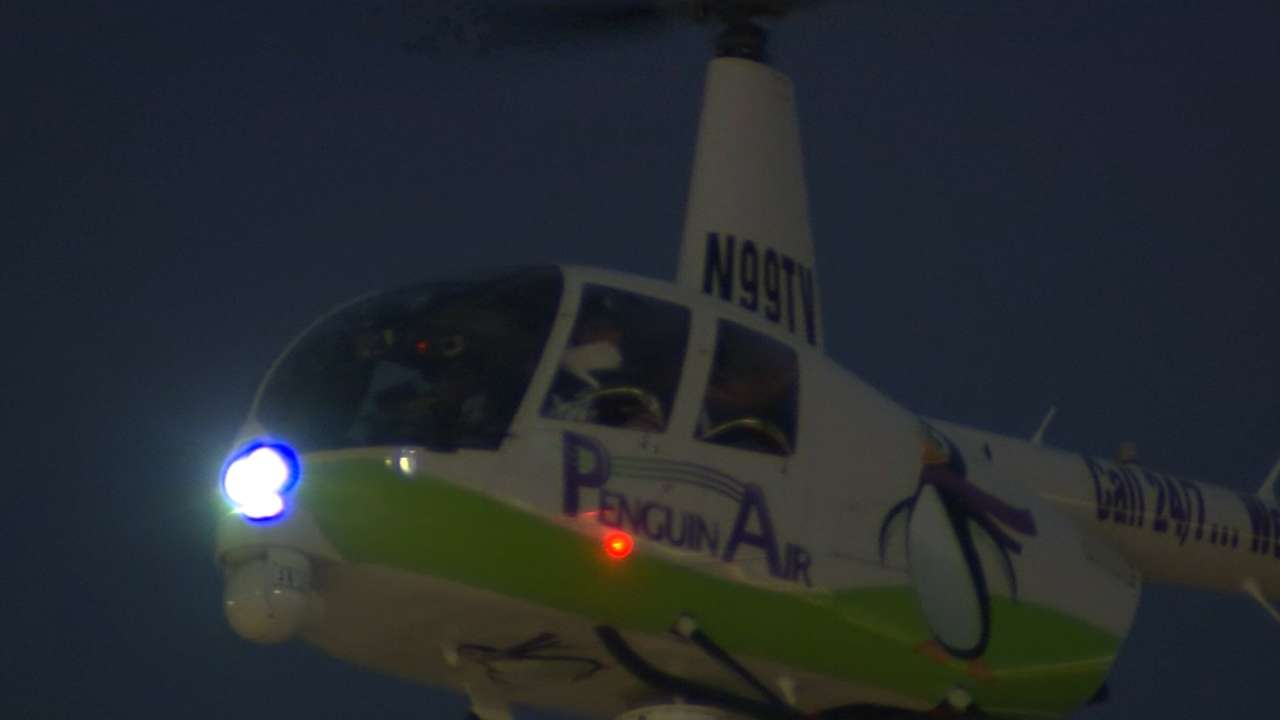 Will Ferrell kept the Camelback Ranch faithful excitedly waiting Thursday, but the comedy star finally arrived in the top of the ninth inning of the Giants-White Sox game to continue his trek around the Cactus League.
The comedian entered via helicopter and landed in center field, with Blue Oyster Cult playing in the stadium and a huge reaction from the crowd. Ferrell was originally scheduled to serve as the White Sox designated hitter, but instead entered the game as a pinch-hitter.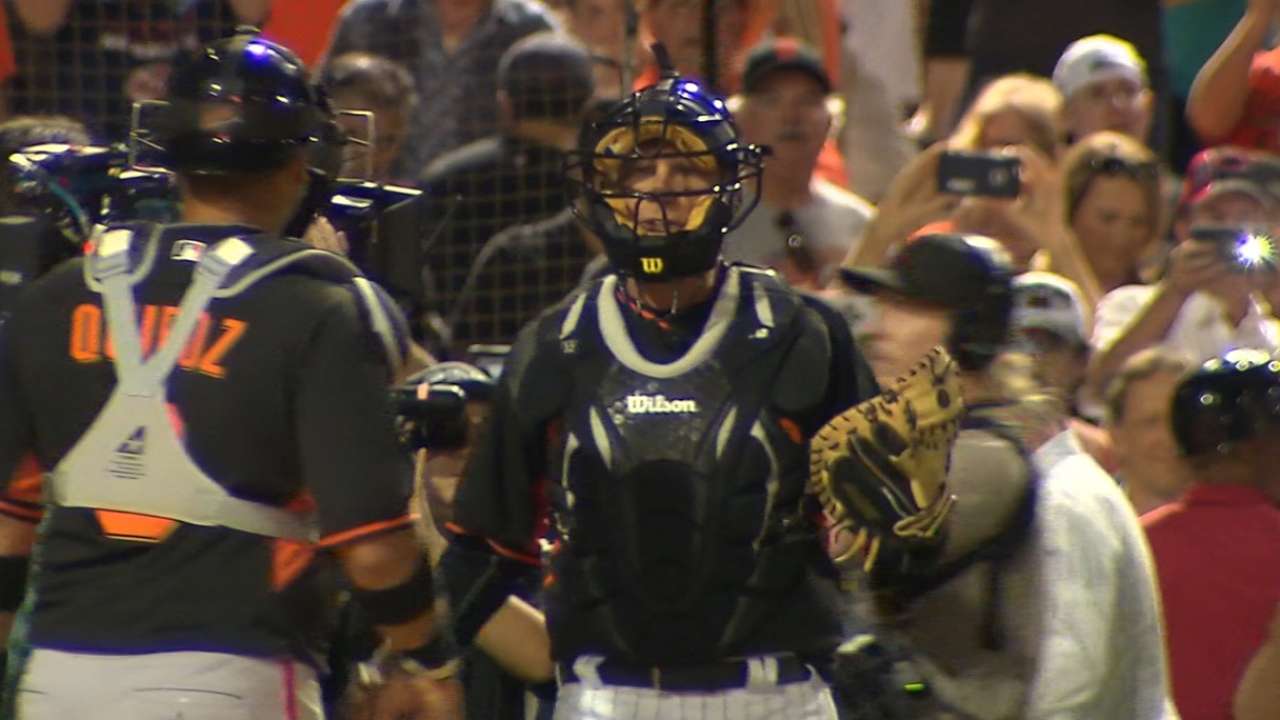 Ferrell, a right-handed batter, got ahead of Giants right-hander Jean Machi -- who was doing the star no favors, throwing 92-93 mph -- 2-0, before taking a called strike. He managed a foul tip on a 2-2 pitch -- which apparently stung, as he shook his hand -- before going down swinging.
Said Giants left-hander Madison Bumgarner earlier in the day: "It would have been a neat experience [to pitch to Ferrell], but [for] whoever gets to do it, it'll be something fun to talk about."
Ferrell was immediately traded to the Giants. He donned catcher's gear and made a mound visit to Machi to make sure the two were on the same page.
Ferrell received two practice pitches before calling for an intentional walk -- during which he missed the first pitch. Bochy then came out to remove Ferrell, much to the comedian's chagrin.
Buster Posey, who started the game but left in the seventh inning, knows what Ferrell is going through Thursday. The Giants catcher played all nine positions in one game in in college at Florida State on May 13, 2008.
"For me, it was the 'comfortability,' I guess -- not having the comfortability in the outfield. I hadn't played outfield a whole lot," Posey said.
Posey recalled that he felt fine at second base, shortstop and third, due to his experience at those spots. But first base felt awkward -- ironic, because he has played plenty of first (107 starts) since breaking into the Majors with the Giants in 2010. "I'm definitely comfortable [there] now, but at the time, it was a position I hadn't played much."
Posey's advice for Ferrell: "Make sure you're good and loose."
That escalated quickly. #FerrellTakesTheField pic.twitter.com/b0QntAVVeA

- MLB (@MLB) March 13, 2015
The day was all part of a new HBO special from Funny Or Die, geared toward raising funds for organizations dedicated to fighting cancer, including Cancer for College. Ferrell is also using the event to honor Bert Campaneris, the first Major Leaguer to play all nine defensive positions in one game. Campaneris, who is tagging along with Ferrell throughout the day, appeared at all nine spots in a Sept. 8, 1965, game for the Kansas City Athletics.
Cash Kruth is a reporter for MLB.com. Follow him on Twitter at @cashkruth. This story was not subject to the approval of Major League Baseball or its clubs.