Spring injuries shape early Fantasy landscape
With Darvish, Stroman out, opportunities arise for other players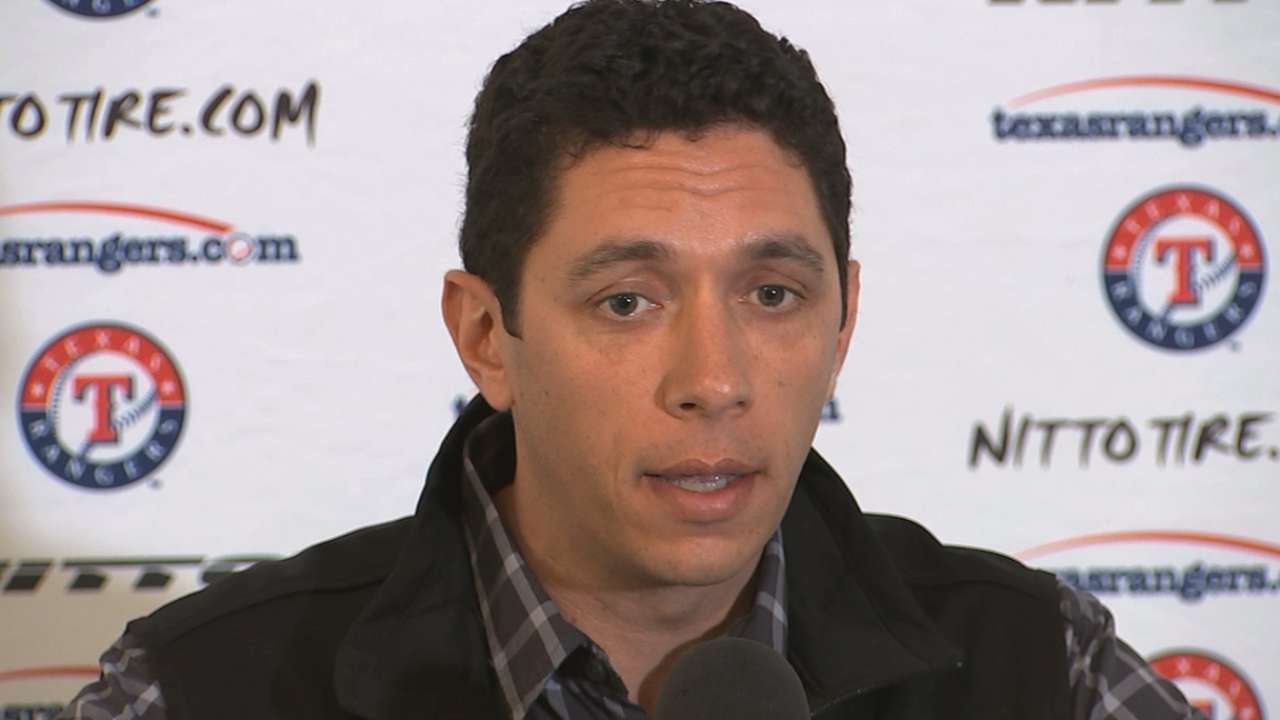 Opening Day is less than one month away, and key injuries are changing the composition of several rosters. Here are the players who saw their fantasy value change during the early days of March.
Value Down
Yu Darvish (Rangers): The Rangers are currently evaluating multiple opinions for Darvish's injured elbow, but all of the choices are fairly grim. At best, the high-strikeout ace will be available in the second half. At worst, he will have Tommy John surgery and return in 2016. The Tommy John route seems more likely at the moment, and Darvish is not worth more than a final-round pick in all leagues. Those in keeper formats may want to retain him all season, in hopes of receiving 250 K's in 2016.
Denard Span (Nationals): The Nats' sparkplug will be held out of baseball activities for four-to-six weeks after undergoing core muscle surgery. A season-opening stint on the disabled list is a certainty, and Span could miss the entire month of April. Because he should be a useful source of runs, steals and batting average for five months, the 31-year-old can be drafted late and stashed in most mixed leagues.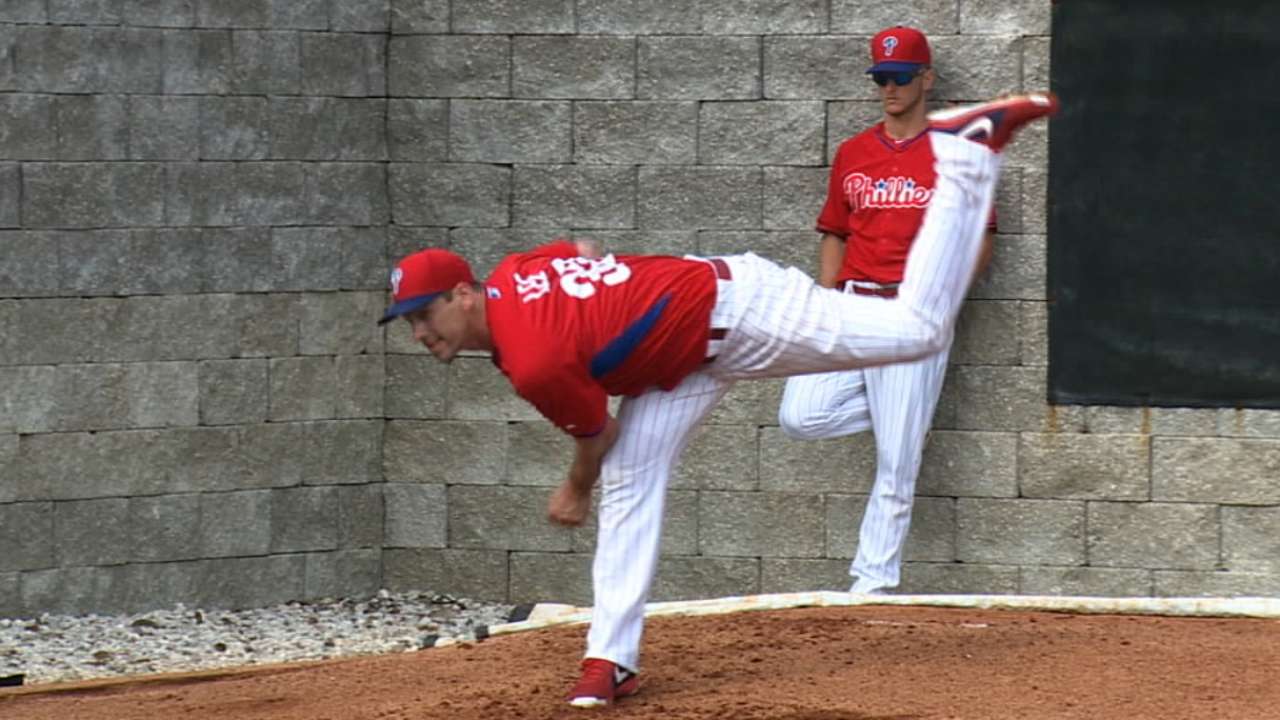 Cliff Lee (Phillies): Lee is going to try to continue with a throwing program, but surgery could be an option. If the lefty goes under the knife, it could be the end of his season or career. He should fall to waivers in virtually all mixed formats.
Rusney Castillo (Red Sox): The 27-year-old seemed to have a slight edge on Mookie Betts for the center-field job, but a recent left oblique injury has kept him out of Grapefruit League action. Castillo is making progress, but the date for his first game appearance is still unknown. If the native Cuban can get into game action in the next seven days, then optimistic fantasy owners can continue to pencil him for 500 at-bats.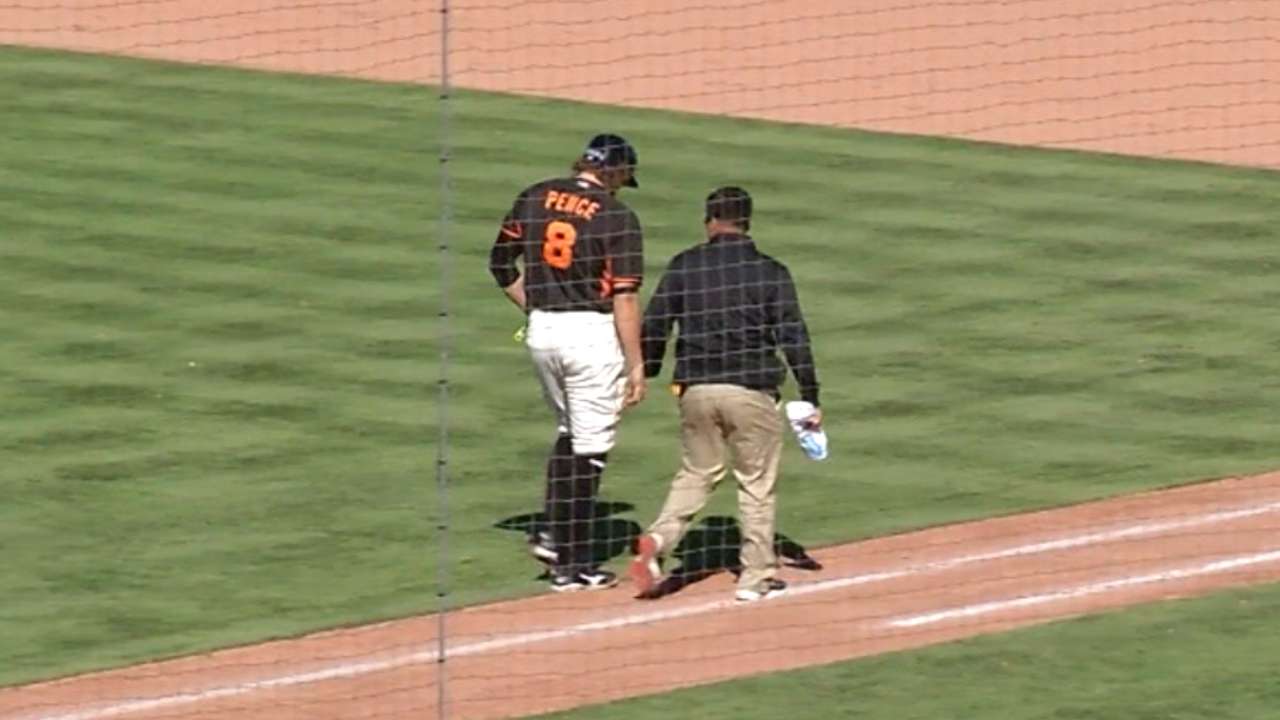 Hunter Pence (Giants): Pence will see his Major League-leading games-played streak come to an end at 383 on Opening Day, as he deals from a broken bone in his left forearm. The 31-year-old is expected to miss roughly one month of the regular season, which will push him to the middle rounds of mixed-league drafts. Owners should not overrate Pence, as he may fall short of 20 homers and 10 steals this season.
Mike Minor (Braves): Dr. James Andrews did not find any structural damage in Minor's ailing shoulder. The lefty will attempt to strengthen and loosen the area in the coming weeks, but he will almost certainly start the season on the disabled list. Minor dealt with shoulder issues in 2014, and he posted a 4.77 ERA. His current injury issues limit optimism of a bounceback year, and he can fall to waivers in most mixed formats.
Brett Cecil (Blue Jays): The southpaw is trying to lay claim to the closer job, but that mission will be a little bit harder now that he missed time this month with left shoulder soreness. Cecil posted a 1.37 WHIP last season, and he needs to show management that he can cut down on baserunners in order to be trusted with the ninth inning. The 28-year-old needs to get back into game action by the middle of the month in order to show that the Jays should not use committee approach to the ninth inning.
Gavin Floyd (Indians): The 32-year-old reinjured the stress fracture in his right elbow, and he may need another surgery. Floyd has made 14 starts over the past two seasons, and there is a chance that he will miss the entire upcoming campaign. He should be left undrafted in virtually all leagues.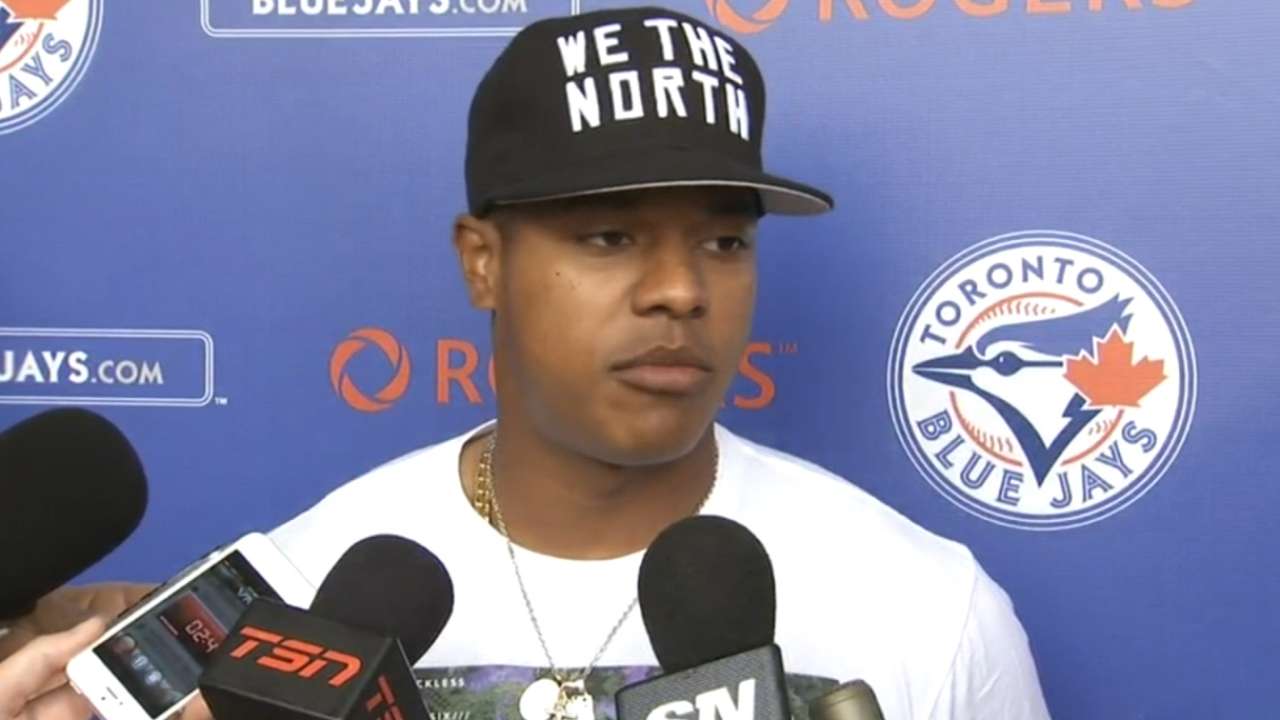 Marcus Stroman (Blue Jays): Stroman was about to become the team's ace, but now he will miss the entire season after tearing his ACL during fielding practice. Those in deep keeper leagues may want to use a DL spot on the 23-year-old, as he should make a full recovery for 2016.
Others with decreasing fantasy values: Chris Capuano (Yankees), Chris Young (Royals), Gavin Floyd (Indians).
Value Up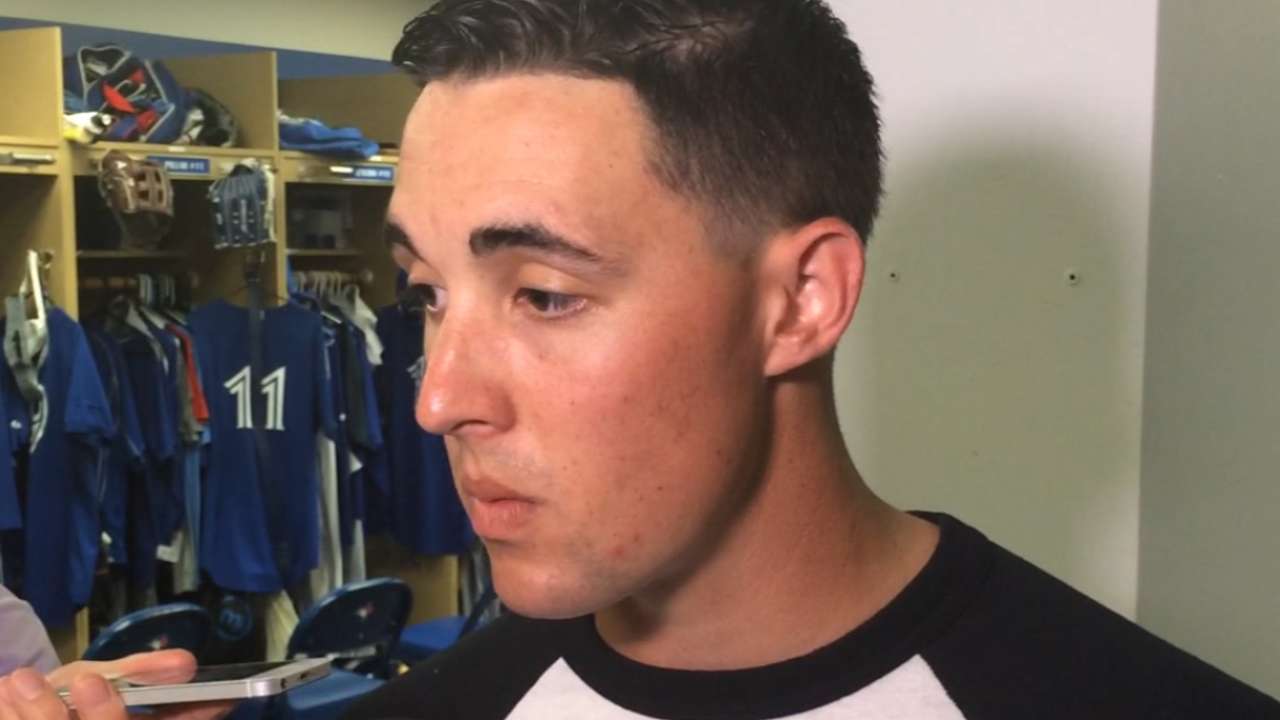 Aaron Sanchez (Blue Jays): Sanchez held opposing batters to just 14 hits in 33 innings last season, and in a prominent role he could quickly emerge as a mixed-league asset. It remains to be seen if the 22-year-old will wind up in the rotation or bullpen, but Stroman's injury increases the chances that Sanchez will end up serving as a starter if he is not needed as the team's closer. Early-March drafters would be wise to pick up Sanchez and then determine his 2015 role later this month.
Michael Taylor (Nationals): Washington's No. 3-ranked prospect should serve as the team's starting center fielder during April while Span sits on the disabled list. Taylor dominated in Double-A last season, but he struggled in brief trials in Triple-A, and in the Majors. He should start the season on waivers in shallow mixed leagues, but those in deeper formats can take a chance on this exciting package of power and speed.
Danny Salazar, T.J. House (Indians): Prior to Gavin Floyd's injury, Salazar and House were battling with Zach McAllister and Josh Tomlin for one rotation spot. There is now a pair of openings in the Tribe's rotation, and Salazar and House will both be excellent mixed-league sleepers if they can lock down those jobs. Salazar has struck out 185 batters in 162 career innings, and his high strikeout rate gives him tremendous upside if he can lower his ratios. House posted a 2.57 ERA in 10 second-half starts last season, and he could become a mixed-league regular if he can approach that level of success during a full campaign.
Others with increasing fantasy values: Micah Johnson (White Sox), Mookie Betts (Red Sox), Gregor Blanco (Giants), Nick Tepesch (Rangers).
Fred Zinkie is a fantasy baseball writer for MLB.com. Follow him on Twitter at @FredZinkieMLB. This story was not subject to the approval of Major League Baseball or its clubs.