Nearly 'season-ready,' Kazmir impresses A's
Phegley, Melvin quick to praise All-Star lefty after spring debut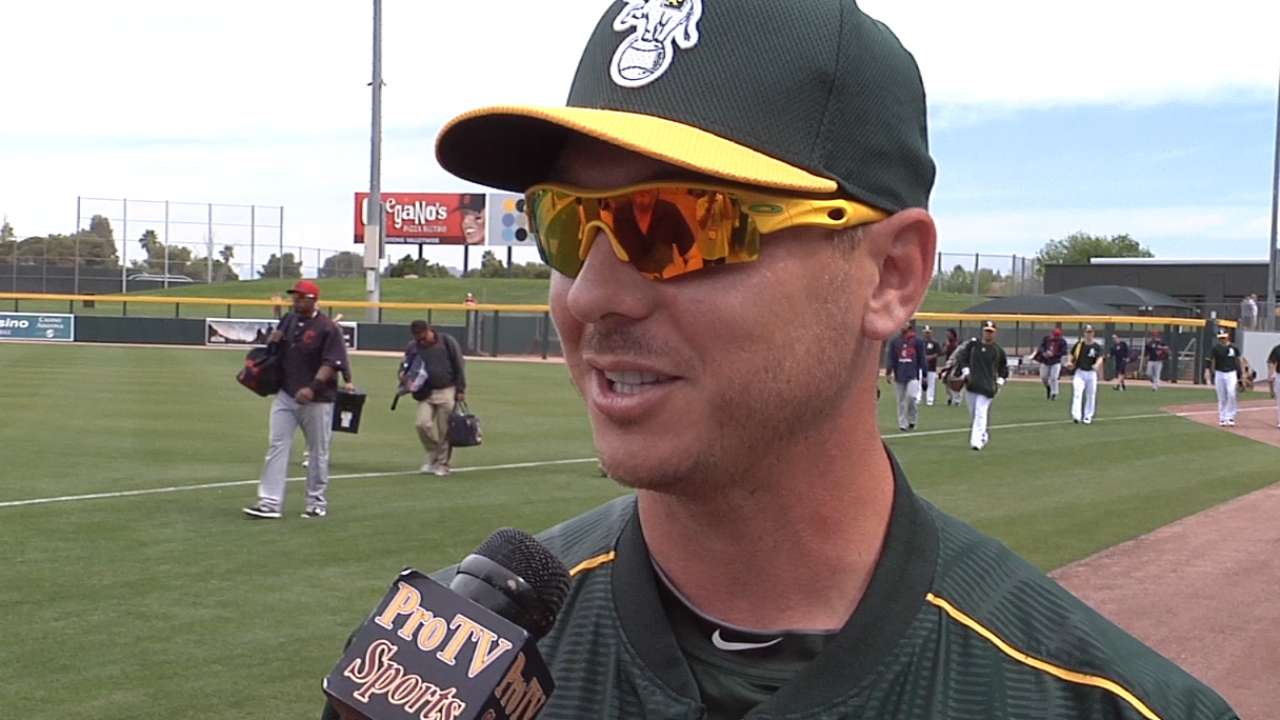 MESA, Ariz. -- Scott Kazmir was admittedly "amped up a little more" than he's been in previous spring debuts Thursday. It's hard to blame him, when actor Will Ferrell was standing guard as his shortstop for the first inning.
"Almost the highlight of my career to have that guy over there and just interact with him," said Kazmir. "He was ready to get going, probably more than I was."
Kazmir issued two walks in the first, but he also struck out two in the scoreless inning during the A's 4-3 win over the Mariners. He fanned two more in the second before allowing two runs (one earned) on three hits in the third, exiting with two outs in the frame.
"It's early. He's just trying to establish that fastball command," said batterymate Josh Phegley. "We went back and forth [with] fastballs both sides, worked in his cutter, his curveball and his changeup. He didn't seem too far off from being season-ready. He looked good, and I think he was happy with the results and how he felt. He just wants to be a little sharper, and that's why we're here."
"He's pretty routine-oriented, and there was obviously a distraction, but he threw the ball well," said manager Bob Melvin. "I thought he had really good stuff."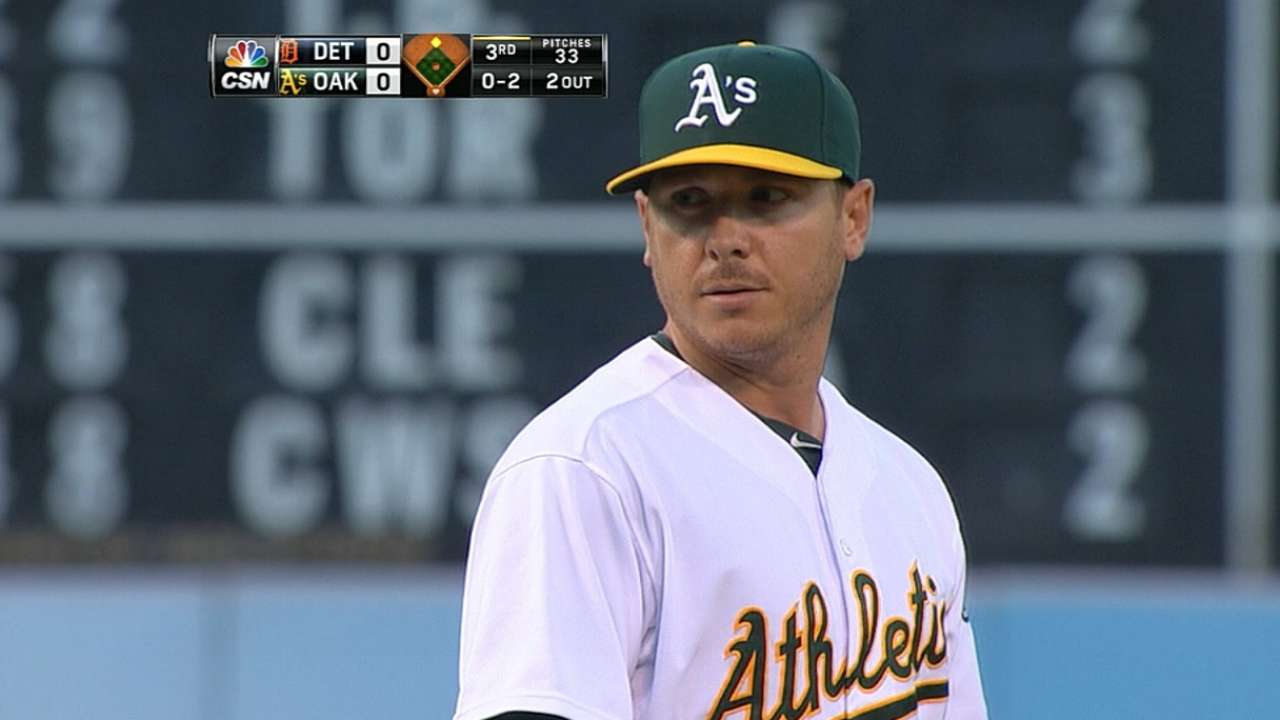 Kazmir, who was confined to a controlled environment with a handful of simulated games leading up to Thursday's outing, threw 45 pitches -- right where he needs to be as he prepares to duplicate his 2014 success as an All-Star. The southpaw won 15 games in his first year in Oakland, posted a 3.55 ERA and compiled 190 1/3 innings -- by far the most since 2007.
At times, the workload appeared to rattle the 31-year-old Kazmir, who believes it only made him stronger for this season.
"It felt like after the All-Star break, I don't know if you'd call it a dead-arm phase, but it felt like it wasn't all there," Kazmir said. "As starts went on, I felt like the strength came back. ... You almost expect that from not having that workload in years past. I think I'm in a good spot this year."
Jane Lee is a reporter for MLB.com. This story was not subject to the approval of Major League Baseball or its clubs.