Hassan out with hamstring strain, Davis with ailing back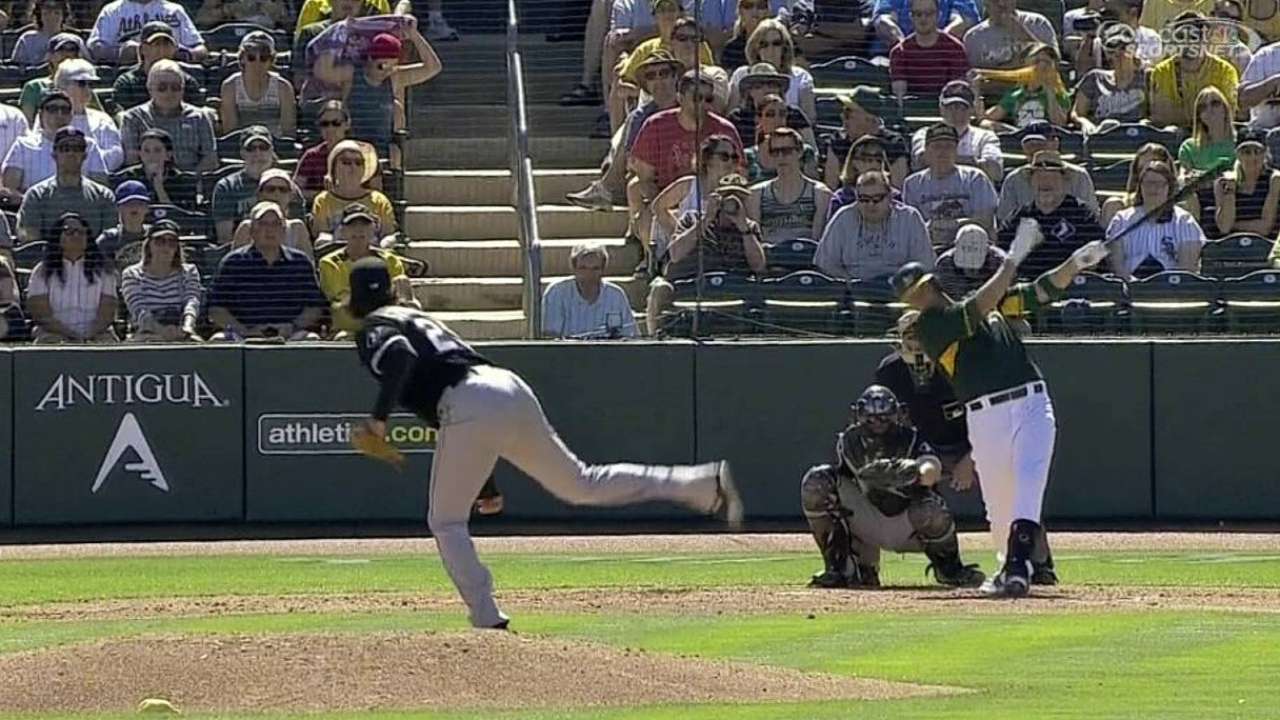 MESA, Ariz. -- The injury bug won't leave the A's alone. Already down two outfielders, the A's have lost another, Alex Hassan, to a hamstring strain. First baseman Ike Davis is also dealing with a back injury.
A's manager Bob Melvin is hoping Davis can return to game action by Sunday, and Hassan is expected to be out at least a few days. Outfielder Josh Reddick (oblique) and Coco Crisp (triceps) are already sidelined, as well.
"We've run into a tough stretch as far as injuries go," said Melvin, "especially with the lack of outfielders we have, too, and we're down three of seven that we had to start camp."
The timing, though never good, is worsened by the A's weekend plans. The club is playing four games in two days -- and in two separate states, with half the club playing the Cubs in Las Vegas, while the other half remains back to face the Royals and Giants in Arizona.
Melvin said the A's will likely call on several players from Minor League camp to help get through the weekend.
Jane Lee is a reporter for MLB.com. This story was not subject to the approval of Major League Baseball or its clubs.