MLB.com Columnist
Jim Callis
Breaking down the White Sox 2015 Top 30 prospects
Rodon leads list that includes potential big leaguers to open season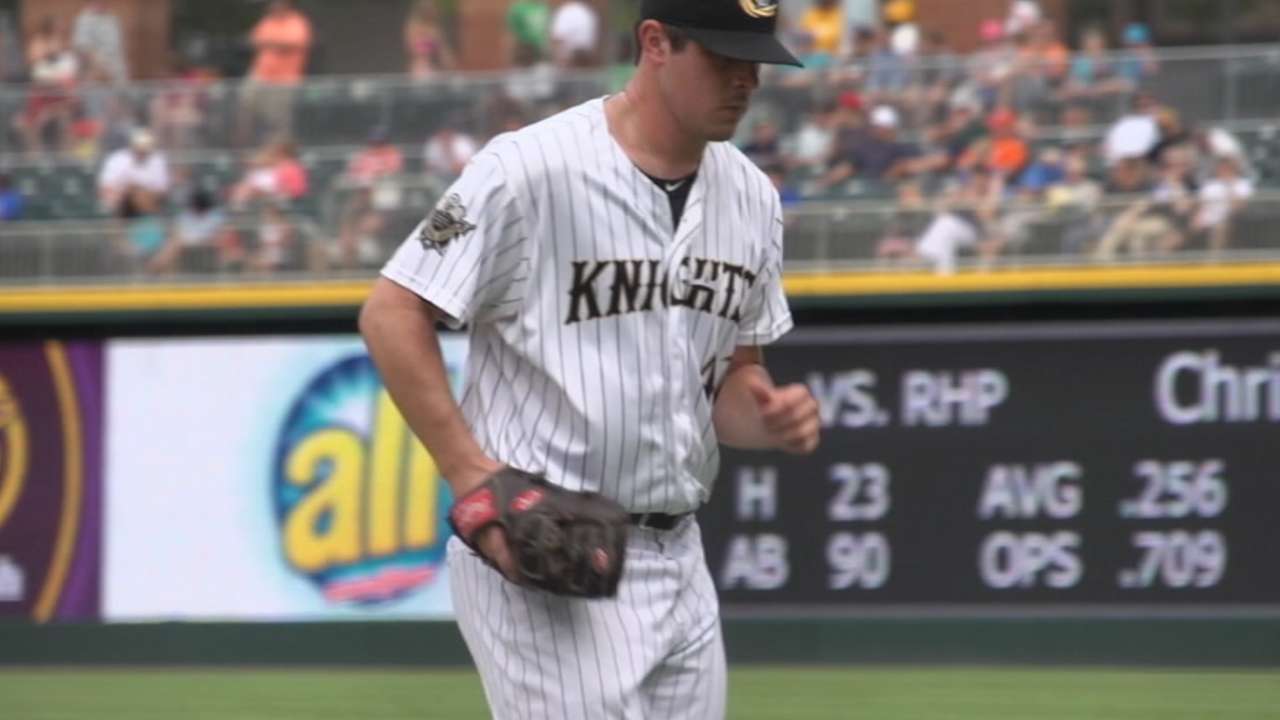 Entering the 2012 season, the White Sox had a thin farm system that was ranked as baseball's worst by Baseball America and ESPN. That's what happens when an organization spends less on the First-Year Player Draft than any other, sees its Latin American program destroyed by a kickback scandal and perennially trades prospects for veterans.
Fast forward to 2015, and Chicago's system is in better shape than it has been in a decade. The White Sox spent the second-most money in the '14 Draft, including a franchise-record $6,582,000 for left-hander Carlos Rodon. Scout Marco Paddy has rebuilt the international market, highlighted by signing outfielder Micker Adolfo for $1.6 million in '13. And in his two-plus years as GM, Rick Hahn has dealt for several youngsters, including right-hander Francelis Montas.
As Chicago looks to return to the postseason for the first time since 2008, it expects help from some homegrown prospects. Rodon and his devastating slider could factor into the rotation as early as April. Speedster Micah Johnson is the favorite to win the second-base job, with his main competition coming from defensive standout Carlos Sanchez.
• White Sox 2015 Top 30 Prospects list
Biggest jump: Trey Michalczewski, 3B (2014: Unranked | 2015: 8)
Biggest fall: Adam Lopez, RHP (2014: 12 | 2015: 30)
Best tools
Players are graded on a 20-80 scouting scale for future tools -- 20-30 is well below average, 40 is below average, 50 is average, 60 is above average and 70-80 is well above average.
Hit: Tim Anderson (55)
Power: Courtney Hawkins (60)
Run: Micah Johnson (75)
Arm: Micker Adolfo (65)
Defense: Cleuluis Rondon (70)
Fastball: Francelis Montas (70)
Curveball: Onelki Garcia (60)
Slider: Carlos Rodon (70)
Changeup: Chris Beck (55)
Control: Spencer Adams (55)
How they were built
Draft: 21
International: 4
Trade: 4
Waivers: 1
Breakdown by ETA
2015: 8
2016: 6
2017: 10
2018: 4
2019: 2
Breakdown by position
C: 2
1B: 1
2B: 3
3B: 2
SS: 3
OF: 5
RHP: 10
LHP: 4
Jim Callis is a reporter for MLB.com and writes a blog, Callis' Corner. Follow @jimcallisMLB on Twitter. This story was not subject to the approval of Major League Baseball or its clubs.