Matz would pitch in 'pen, but GM calls it 'highly improbable'
Mets want lefty prospect to continue to improve in Minors as starter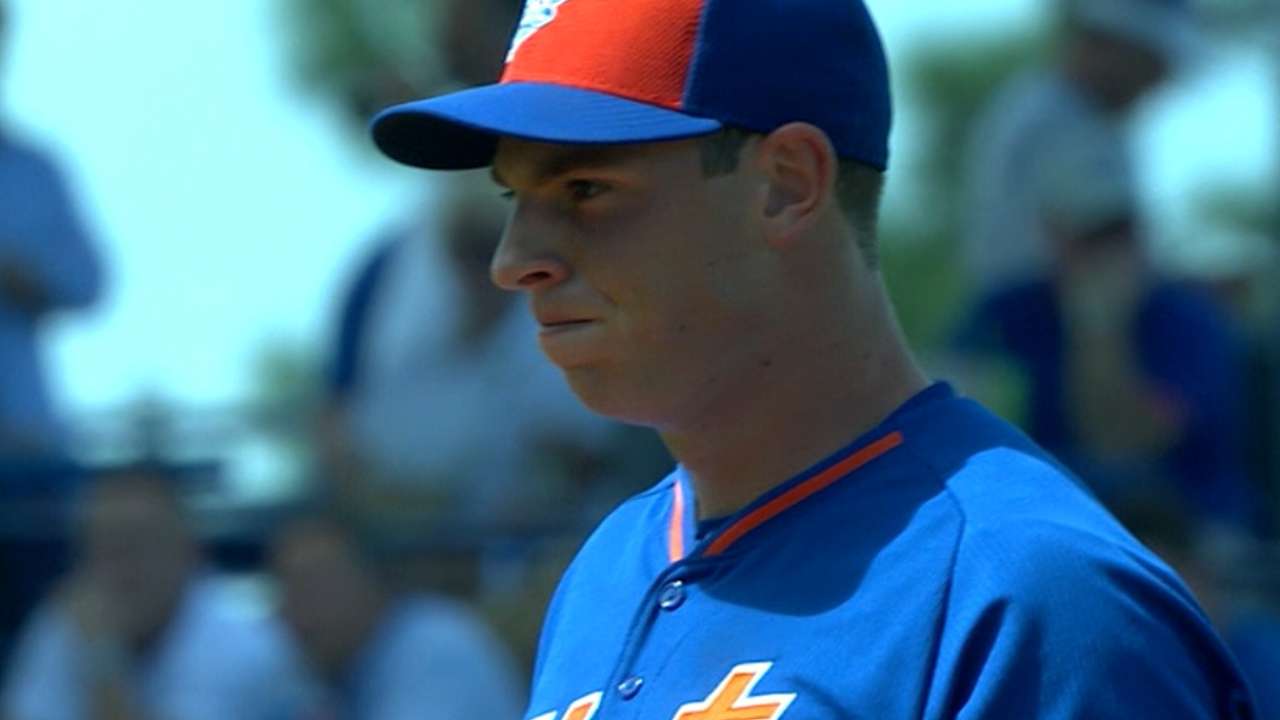 PORT ST. LUCIE, Fla. -- About an hour after Steven Matz finished pitching against the Nationals, enduring some hiccups but also showcasing his 97-mph heat and power curve, Mets general manager Sandy Alderson called it "extraordinarily unlikely" and "highly improbable" that Matz will make the Opening Day roster as a left-handed reliever. As Alderson has noted in the past, the Mets want Matz to receive more seasoning in the Minors, where he has spent the past two summers reestablishing himself as a legitimate starting pitching prospect.
That won't stop the Long Island native, who attended high school about 50 miles from Citi Field, from dreaming. The Mets' top pick in the 2009 First-Year Player Draft, Matz battled back from Tommy John surgery and various other arm issues to reestablish his prospect star in 2013, then fortify it with a 2.25 ERA and strong peripheral numbers last summer. This spring, Matz is in big league camp for the first time, within spitting distance of his lifelong goal at age 23. He finished last year as the club's No. 9 prospect, according to MLB.com.
"Yeah I'd be up for it," Matz said when asked if he would consider a bullpen role. "If they need me in there, I would do it."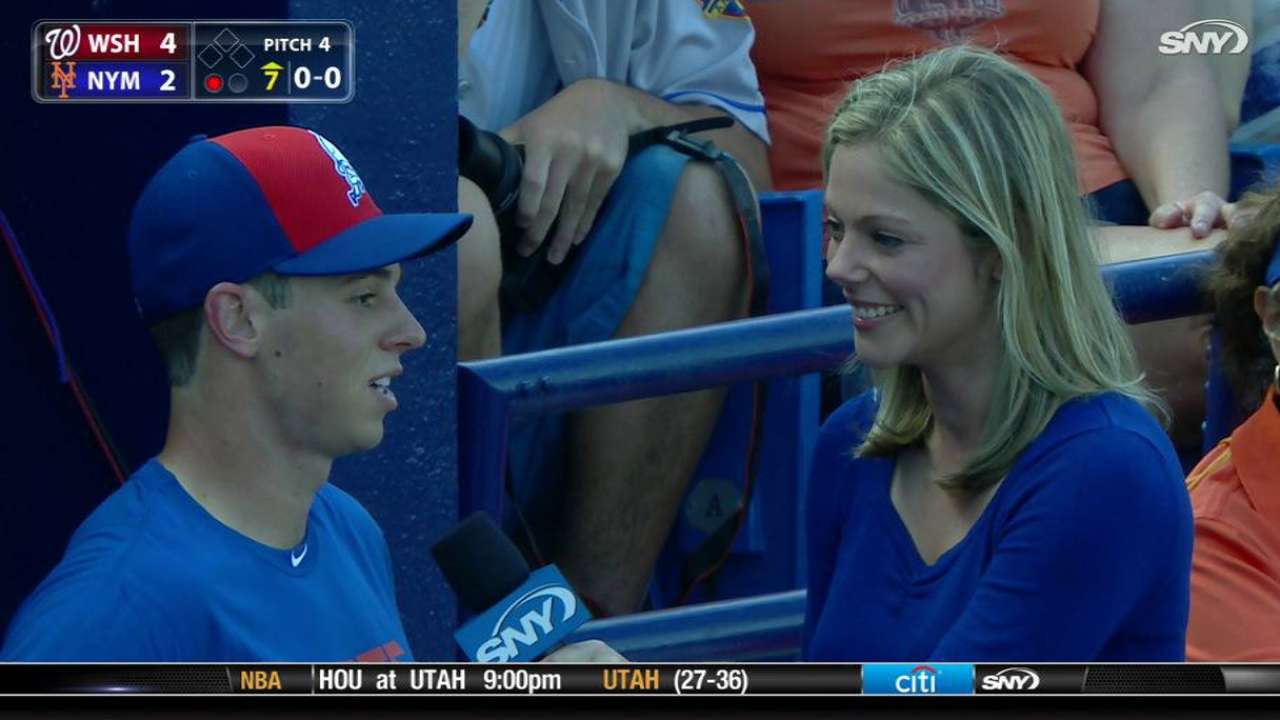 There is no doubt the Mets are in need of a left-handed reliever, with Josh Edgin likely to miss Opening Day and quite possibly the whole season due to elbow surgery. And there is little doubt that Matz, who struck out 131 in 140 innings last summer as a starter, could fill Edgin's role. Over five innings this spring, Matz has allowed one earned run, which came Thursday on a Danny Espinosa solo homer. He has struck out three and walked one, proving in a small sample that he is not overmatched in big league camp.
The Mets are simply being protective of him, as they are of all their top pitching prospects. Unlike organizations such as the Cardinals and Royals, which frequently debut their brightest prospects as relievers, the Mets prefer to keep their top arms in the Minors until they are as polished as possible.
Matz may be on the cusp of big league success, but he's not as polished as possible just yet, with merely 12 career starts above Class A.
"He's got a fastball he can throw by you," Mets manager Terry Collins said. "He's got a good enough breaking ball. We've got to get him to use his change a little bit so he can work on all three pitches, but he's got all the qualities and all the tools he's going to need to be successful."
Anthony DiComo is a reporter for MLB.com. Follow him on Twitter @AnthonyDicomo. This story was not subject to the approval of Major League Baseball or its clubs.