Kang gets first start at third, bats cleanup for Pirates
Mercer plays shortstop as Pittsburgh unveils new left side of its infield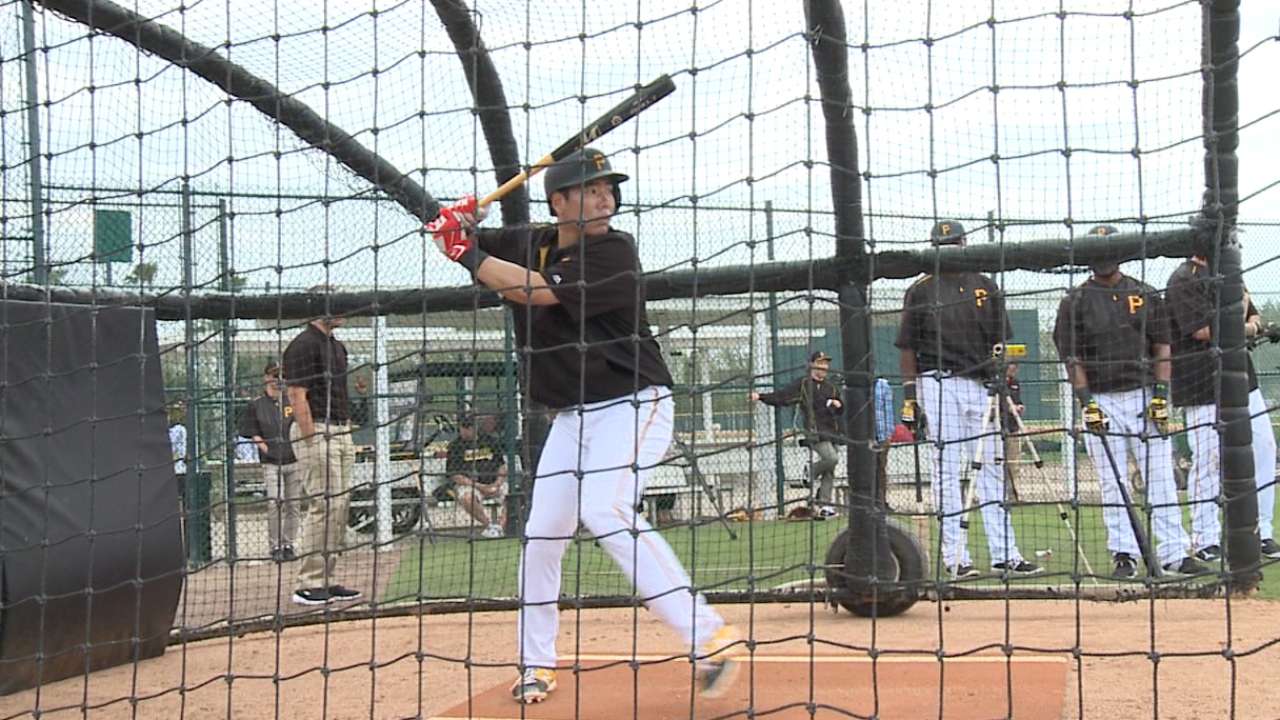 BRADENTON, Fla. -- The Pirates debuted a new left side of their infield on Thursday, when Jordy Mercer started at shortstop and Jung Ho Kang started at third against the Red Sox.
Kang made his first start at third base, and also batted cleanup. He and Mercer -- the regular shortstop -- both made their first mutual starts together on the left side noteworthy in the 5-1 loss to Boston.
Mercer's feat came on defense, as he backhanded Dustin Pedroia's fourth-inning grounder on the outfield grass -- and nailed him by steps with a laser across the infield to first baseman Pedro Alvarez.
Kang, whose best defensive tool is reputed to be his arm, was impressed taking in that play. Kang had made his other starts at shortstop during Spring Training.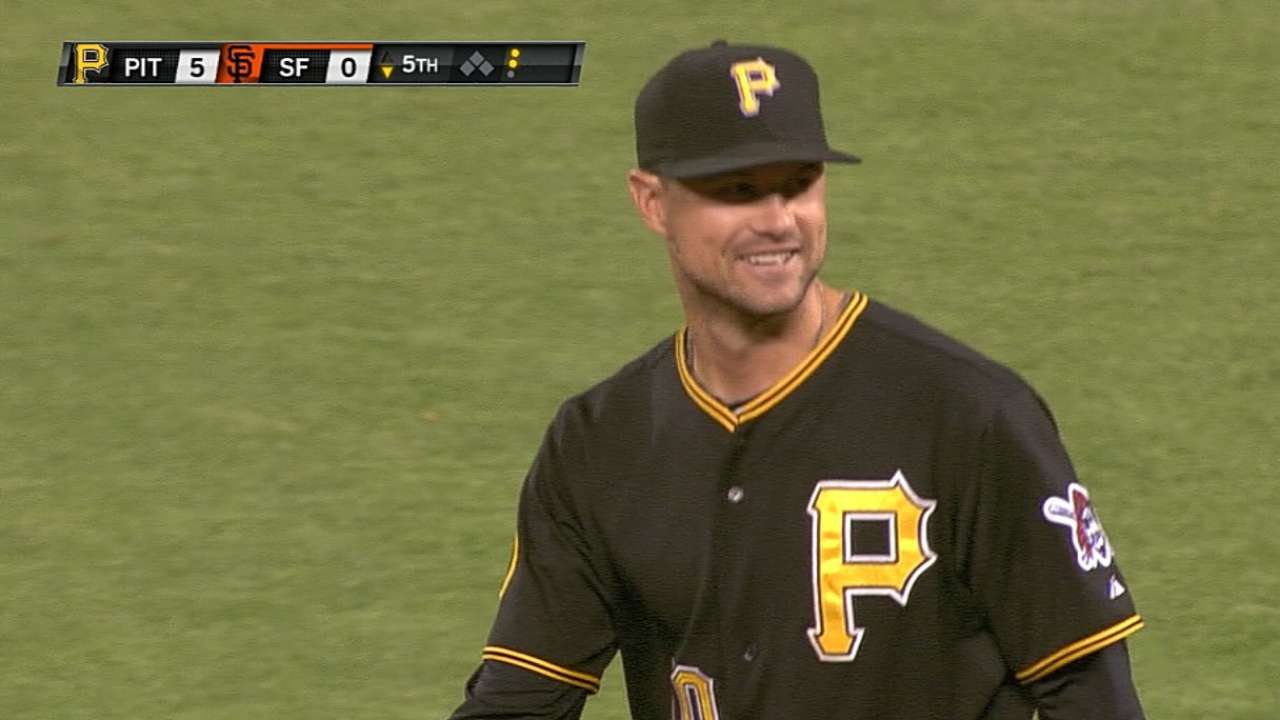 By that time, Kang had already had his own impressive moment. He has come out of Korea with a reputation as a fastball slayer. His notable high left-leg kick in the batter's box has fueled some healthy skepticism about whether he would be able to handle a quality Major League breaking pitch.
He saw a real good breaking pitch from a real good big league pitcher on Thursday -- and perfectly timed Clay Buchholz's third-inning two-strike bender for a lined single to left field.
It did not go nearly as far as the long home run in his second at-bat of the spring, in the March 3 Grapefruit League opener. But it may go far in his acceptance as a solid all-around hitter.
Touching all the bases
• First: Pirates starting pitchers have allowed a total of 11 hits in 24 1/3 innings in the first 10 Grapefruit League games.
• Second: The Bucs have scored precisely one run in each of their first five home games, which have included only two run-scoring hits in 46 innings (an RBI single by Jaff Decker and an RBI double by Neil Walker).
• Third: Corey Hart (left foot cut) made his Grapefruit League debut, playing three innings at first and collecting a single. And it truly was a career Grapefruit debut for Hart, who spent his first 14 pro years with organizations (Milwaukee, Seattle) that train in Arizona.
• Home: Catcher Elias Diaz was complimented by A.J. Burnett after his first game pairing with the veteran, drew more props from manager Clint Hurdle, and had two more crisp singles to raise his spring average to .500 (5-for-10).
Tom Singer is a reporter for MLB.com and writes an MLBlog Change for a Nickel. Follow him on Twitter @Tom_Singer. This story was not subject to the approval of Major League Baseball or its clubs.