Kluber: Sim-game work accomplishing preparation goals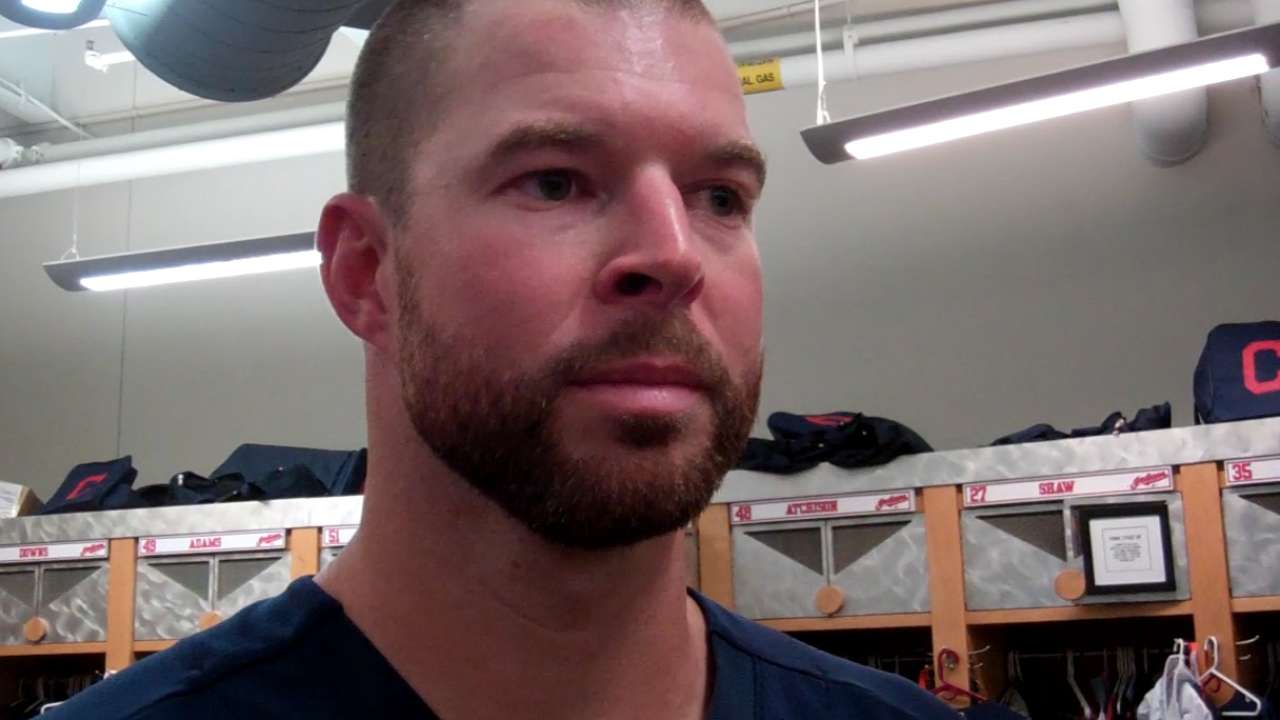 GOODYEAR, Ariz. -- Corey Kluber has worked in concert with Cleveland's staff this spring on developing the best approach to his preparations for the regular season. Rather than decrease the pitcher's innings, the Indians have taken steps to reduce the stress of his outings.
The latest example of that plan came on Thursday morning, when Kluber worked through a simulated game on Field 1 at the Tribe's player-development complex. A small crowd of fans gathered behind a chain-link fence to watch the reigning American League Cy Young Award winner methodically work through four innings against an assortment of mostly Minor League hitters.
"Hopefully, I'm not approaching it any differently and treating it just like it's another game," Kluber said. "I think it's just something you probably can't quantify, but when you're on the back field instead of the stadium, there's a little less intensity."
That is the idea behind this approach by the Indians, who want to get Kluber ready for his encore, while also being mindful of the fact that he logged a career-high 235 2/3 innings last season. Coming off an 18-win, 269-strikeout showing in 2014, though, Kluber did not want to alter his routine too much heading into the coming campaign.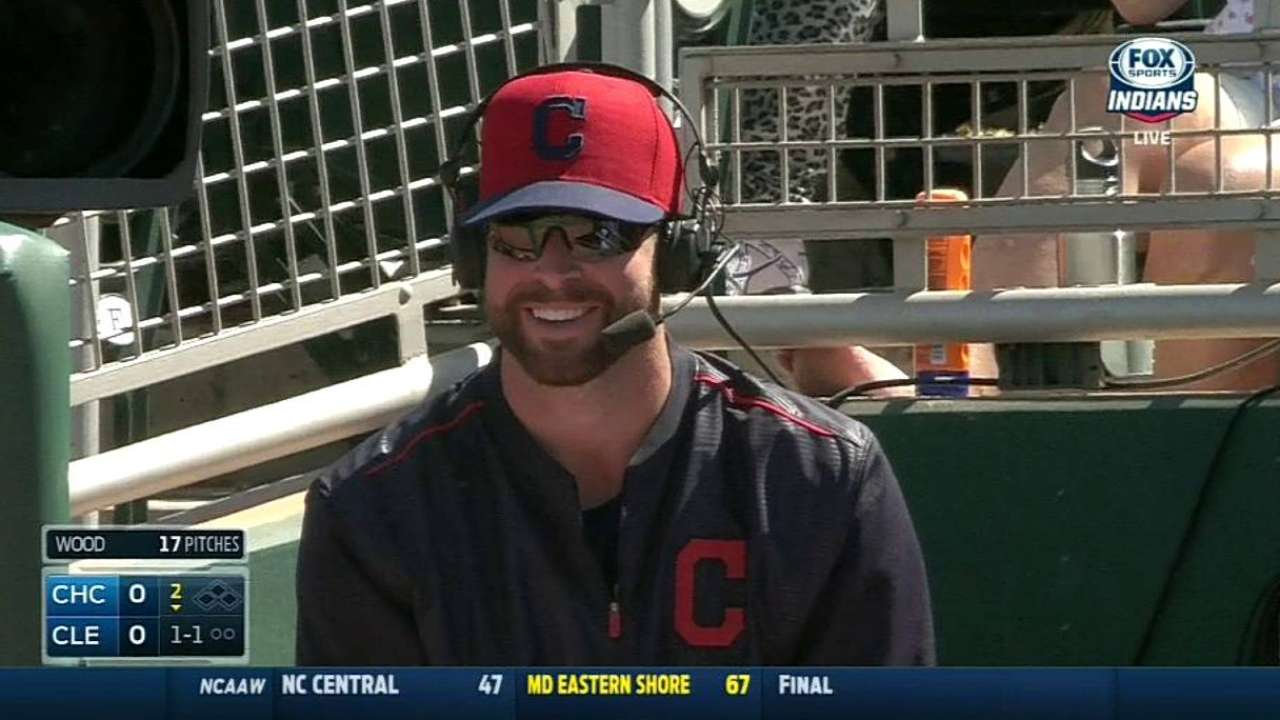 So far this spring, Kluber has alternated between simulated environments and Cactus League appearances. In his latest sim game, the righty recorded nine outs, but took three breaks and warmed up four times to simulated a four-inning outing. Kluber allowed no runs, issued no walks, allowed four hits, struck out five and finished his workout with extra pitches in the bullpen.
Kluber's next scheduled appearance is against the Reds on Tuesday at Goodyear Ballpark.
"I'm fine with it," Kluber said of how the Indians have structured his spring program. "By still getting into a game environment and playing it like real innings and stuff like that, I think it gets the same thing accomplished, especially with sitting down and getting up."
As was the case last spring, the Indians have high expectations for Kluber this year.
"I think we're hoping he'll be better," Indians manager Terry Francona said. "I think some of the statistics kind of depend on your team, whether we're scoring runs or things that are out of his control. But, I think he's a smart enough kid and he's a hard enough worker where there's some things he thinks he can probably do better."
Jordan Bastian is a reporter for MLB.com. Read his blog, Major League Bastian, and follow him on Twitter @MLBastian. This story was not subject to the approval of Major League Baseball or its clubs.