Alderson: Mets' payroll has never been an issue
General manager responds to comments in biography on his NY tenure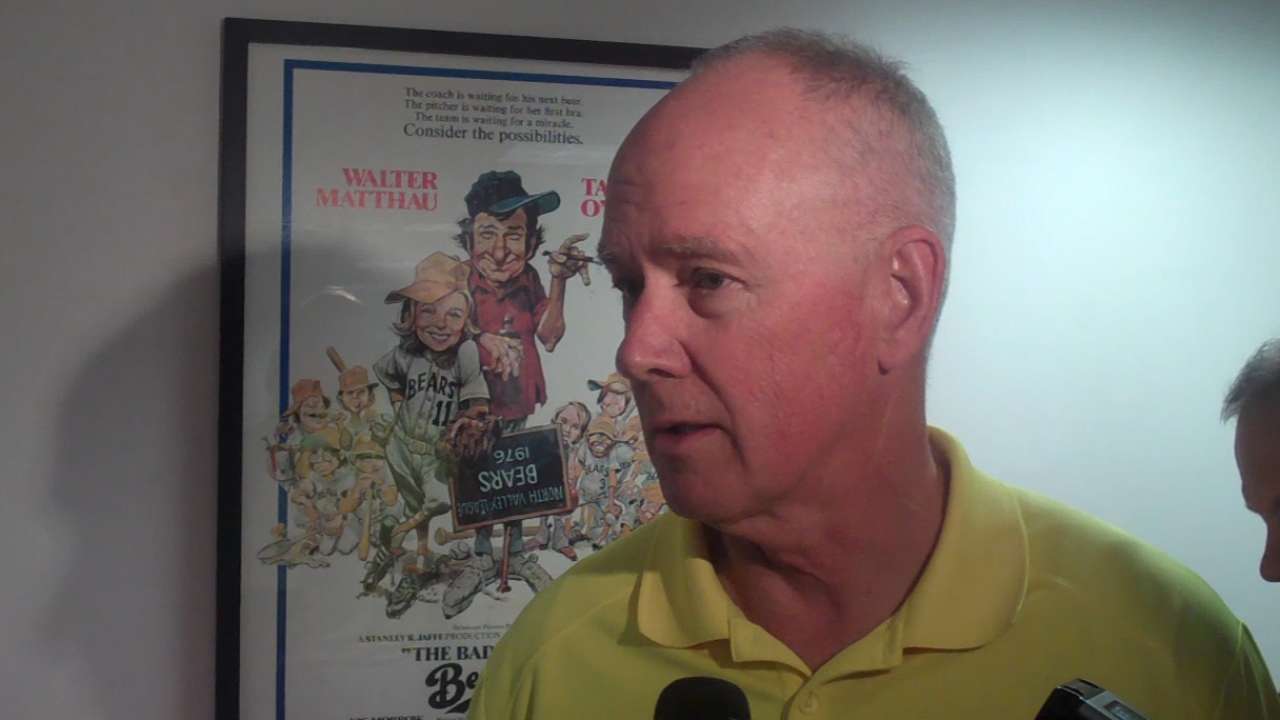 PORT ST. LUCIE, Fla. -- Speaking in response to comments made in his forthcoming biography, Mets general manager Sandy Alderson said Thursday that he has had no problems with the Mets' payroll levels under his stewardship.
"Some people want to interpret the last four years strictly in terms of what financial resources were available or were not available to the Mets," Alderson said. "The last four years is a story of putting the franchise back into a competitive situation on the field, with good players. I think we're on the cusp of doing that."
The GM's comments came in response to excerpts from "Baseball Maverick," a Steve Kettmann biography detailing Alderson's Mets years. The club's Opening Day payroll fell from over $120 million in 2011, Alderson's first season at the helm, to under $90 million last April.
"We had talked about I think an $85 million payroll, roughly, and there was a period of time we were below that," Alderson said Thursday of 2014. "Everybody was like, we had to meet this standard. It became more about the payroll than about anything else.
"Every team has a weakness and we saw the same thing this year, where we made some moves early in the offseason and we didn't make any moves thereafter. What happens is that the novelty of the acquisitions wears off, and at some point people start looking for something else. That happened to us this year. It happened to us last year. But if you go back and look at our bullpen situation, it rectified itself pretty well once we got into the season. So it's not always about spending money, and I think that's the approach that we've all taken over the last several years."
This winter, the Mets signed outfielders Michael Cuddyer to a two-year, $21 million contract and John Mayberry Jr. to a one-year, $1.45 million deal. Combined with raises for other players already on the roster, those deals increased the Mets' commitments to around $100 million.
Even with that, the big league payroll still ranks in the bottom half of the Major Leagues. Its value is less than half that of the cross-town Yankees, and barely one-third that of the league-leading Dodgers.
Still, said Alderson: "I don't think anybody has any complaints at all on our end."
Anthony DiComo is a reporter for MLB.com. Follow him on Twitter @AnthonyDicomo. This story was not subject to the approval of Major League Baseball or its clubs.