Pompey exits game with 'shortness of breath'
Outfielder cites hot weather, not concerned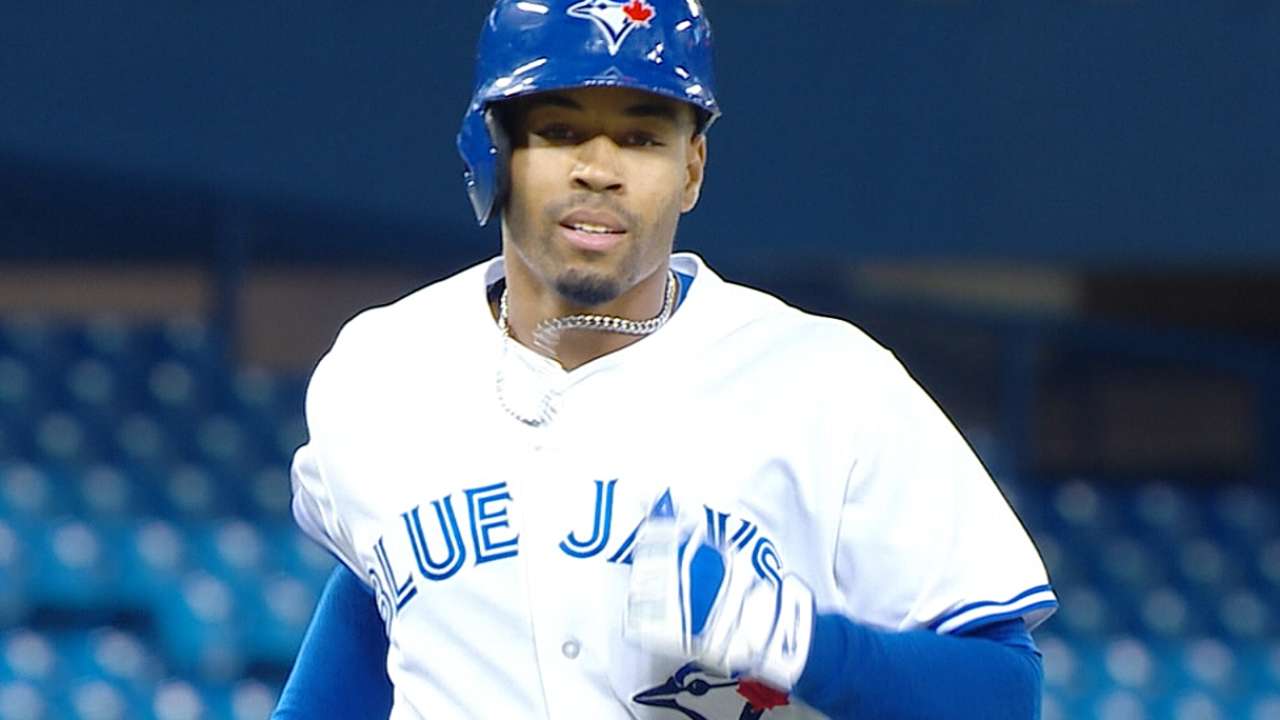 PORT CHARLOTTE, Fla. -- Blue Jays center fielder Dalton Pompey left Thursday's game, a 10-3 loss to the Rays, in the fifth inning after complaining of "shortness of breath" and dehydration in the 88-degree heat at sun-baked Charlotte Sports Park.
However, in the Toronto clubhouse a short while later, Pompey said he felt better and did not believe it was anything serious.
"It was a little tough for me to breathe with the humidity," Pompey explained. "I never experienced anything like that before. I had a little bit of cramping, but I think that was due to a lack of water. I feel like I just need to drink some more water."
Manager John Gibbons did not sound particularly concerned.
"It's no big deal. It was hot out there. I was hot," Gibbons said. "He'll be fine. He's a healthy young kid. He had his three at-bats. He was coming out the next inning anyway."
Pompey, who is batting .333, has played in eight of the Blue Jays' first 11 games. He leads the team in at-bats with 24 and hits with eight.
"I've got something to prove," he said. "I want to make this team."
Pompey left the game after he doubled in the fifth inning.
"When I got to second base, it was tough for me to breathe," he explained.
Jim Hawkins is a contributor to MLB.com. This story was not subject to the approval of Major League Baseball or its clubs.