Hanley handles two chances in left field
Ramirez says he feels comfortable playing new position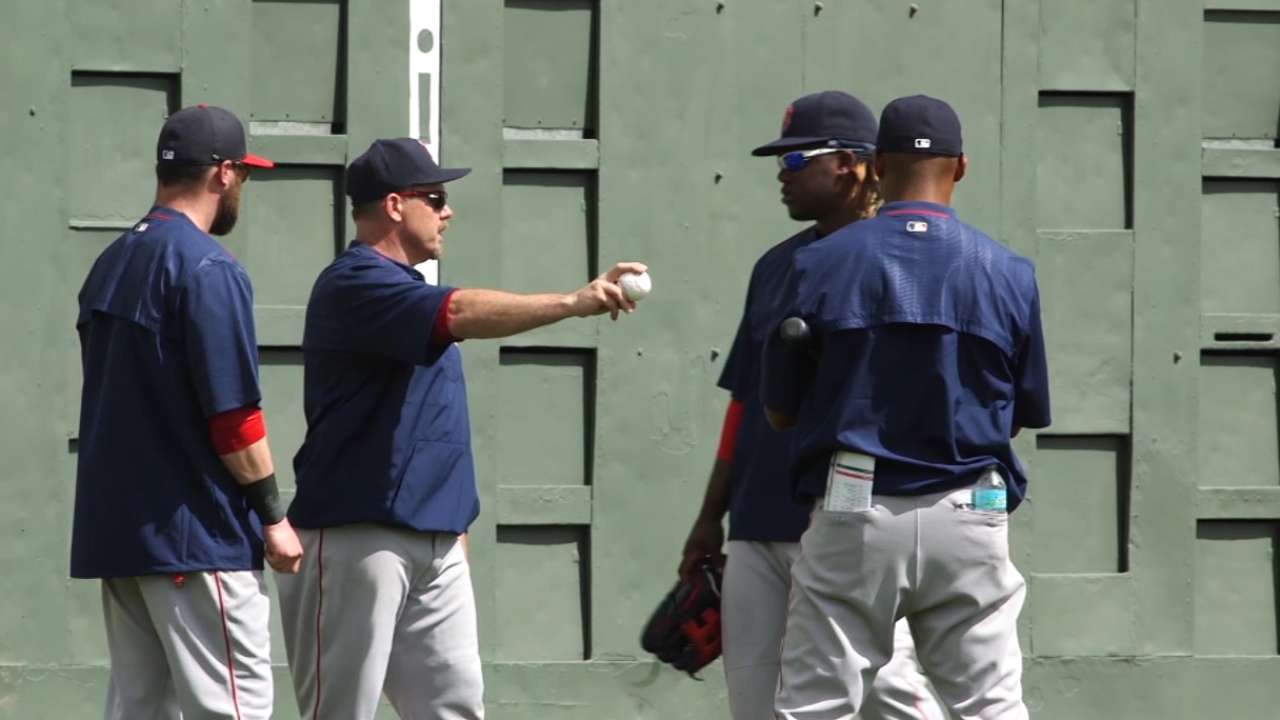 BRADENTON, Fla. -- The new left fielder had been getting plenty of work during drills with Red Sox coach Arnie Beyeler. But until Thursday, Hanley Ramirez hadn't really seen anything of consequence hit in his direction during games.
A career infielder until this year, Ramirez put the shades down and did a nice job blocking out the sun on a flyout by Starling Marte in the bottom of the fourth inning of Boston's 5-1 win against the Pirates. Earlier in the game, he caught Andrew McCutchen's sacrifice fly.
"It was good," said Red Sox manager John Farrell. "For all the work he's done, you like to see a little action out there. His athleticism is going to allow him to play that position fine. The more innings, the more games he plays, we have no question on his ability out there."
Ramirez already seems to have a pretty good feel for the new position.
"It's not the same, but you've got to get a good read and stay behind the ball," Ramirez said. "That's the difference -- you've got to stay behind the ball."
At an upcoming home game, Ramirez will probably finally get tested by the replica Green Monster at JetBlue Park.
"I've been working a lot," said Ramirez. "I like it. I feel comfortable in left field. That's the main thing."
Ian Browne is a reporter for MLB.com. Read his blog, Brownie Points, and follow him on Twitter @IanMBrowne. This story was not subject to the approval of Major League Baseball or its clubs.