Crain raises expectations with encouraging BP session
White Sox reliever moves closer to game action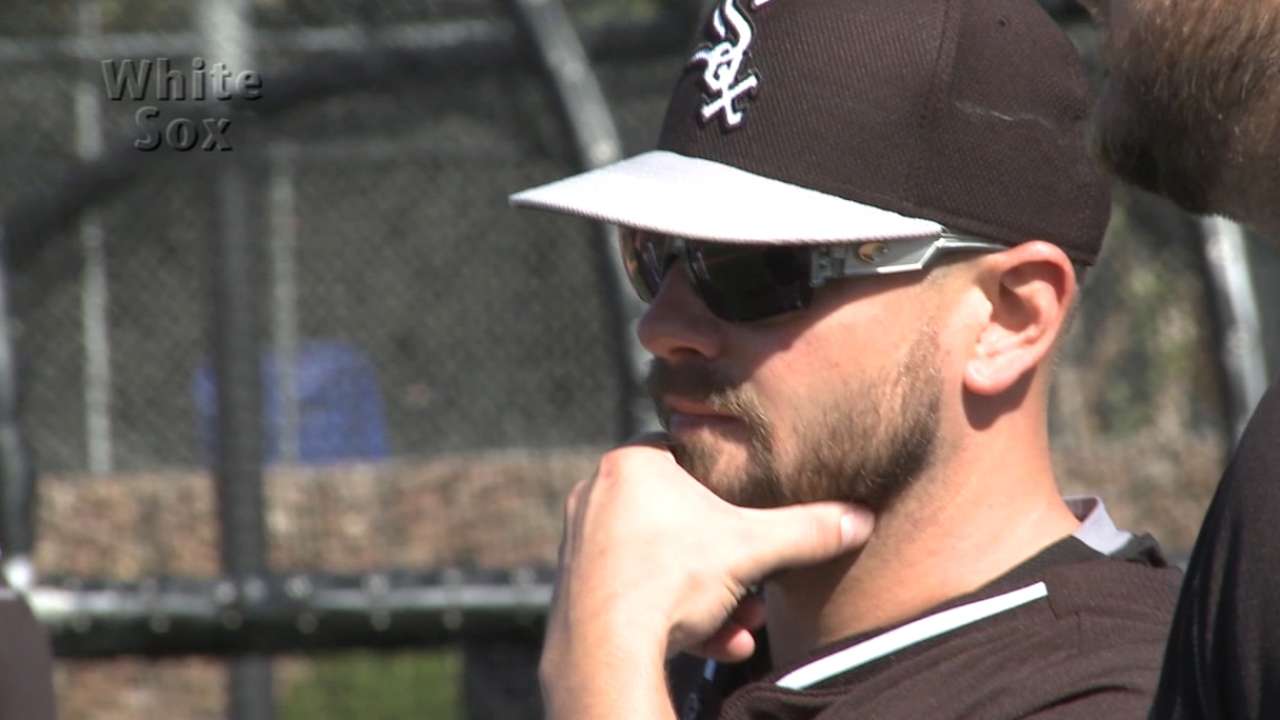 GLENDALE, Ariz. -- Jesse Crain threw his second live batting-practice session Thursday morning and seemed as upbeat as he's been all Spring Training after this trip to the mound. The right-hander has not pitched in an actual game since 2013 with the White Sox, but he could be moving toward game action after one more live BP on Sunday.
"It was exciting. I felt really close to a place where I haven't been in a long time. So I'm happy," said Crain, who gave this particular live BP session even higher marks than his first solid effort Monday. "I'm able to let the ball go and it's feeling good to do it.
"I would like to be a little more consistent with my mechanics, but being able to get extension now, that's going to come pretty fast, I think. It's nice to be able to be out there and not worry about how your arm is going to feel. I'm getting closer to having nothing there at all."
Crain smiled when asked about being setback-free through his comeback with the White Sox, stating that he should be after what he's been through over the past 1 1/2 seasons. But he hasn't even encountered blips on his climb toward game action.
His first game probably will start with a "B" game or a Minor League contest, but with three weeks left in camp, it's not out of the question that Crain could put himself in the big league bullpen picture. With Matt Albers also throwing well in Arizona, the last few relief spots for the White Sox should make for an interesting competition.
"This has been a steady climb the whole time. My arm and rotator have been getting stronger every single day. I can tell," Crain said. "I know I'm getting close. The most I can do is get to where I feel very comfortable and I feel like I can help the team.
"When that is, I don't know when that's going to be. Those decisions will be made when that time comes. I'm still working on just getting the best I can be right now. Now it's almost to the point where I'm just working on consistency and my mechanics to be there just because of where my arm is at right now. I can't see it going the other way."
Other Thursday news:
• Robin Ventura was not ready to name an Opening Day starter as of Thursday evening.
"Soon. Soon," Ventura said.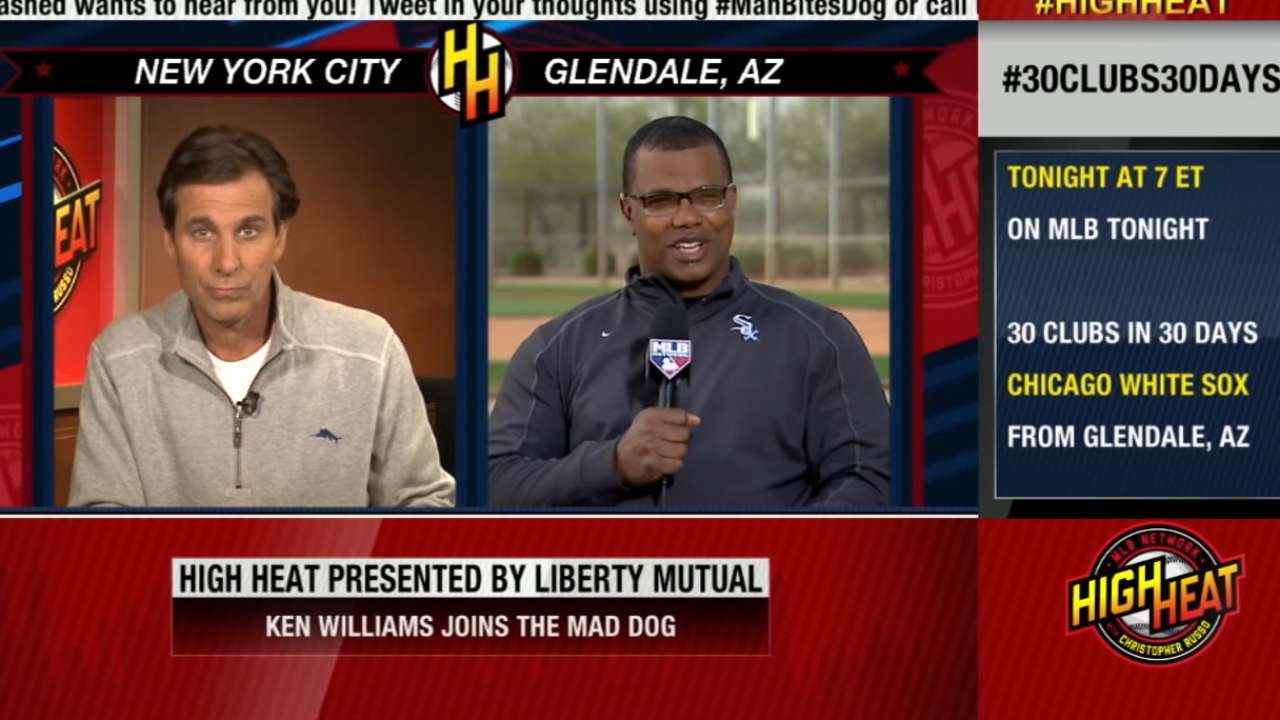 Jose Quintana and Jeff Samardzija appear to be the prime candidates for April 6 in Kansas City, with Chris Sale officially ruled out due to the avulsion fracture in his right foot. Quintana potentially would get his first Opening Day nod and Samardzija possibly stands in line to pitch for the Cubs and White Sox in back-to-back Opening Days. John Danks, who has the most service time with the White Sox of any current player and has a 7-0 career mark against the Royals, also could be in the mix.
• Matt Davidson hopes to return to action for Friday's game in Scottsdale against the Rockies after being sidelined by what he described as a stress reaction in the scapula of his left shoulder. The soreness has been there since the third Cactus League game and basically affects the third baseman as he finishes his swing. He swung the bat Thursday and reported significant progress.
"It's just not fun to swing with that and especially the first couple of weeks of spring," Davidson said. "It's not something where you want to start the season and have it gradually grow. We shut it down for a little bit, rehabbed it and I should be good to go."
If you build it... some of the Blackhawks dads will come. Thanks @whitesox for the Spring Training facility visit! pic.twitter.com/XTfMF7trKh

- Chicago Blackhawks (@NHLBlackhawks) March 12, 2015
• The fathers of a group of Chicago Blackhawks players received a tour of Camelback Ranch on Thursday and were on the field for batting practice. The Blackhawks play against the Coyotes in Glendale on Thursday night.
Scott Merkin is a reporter for MLB.com. Read his blog, Merk's Works, and follow him on Twitter @scottmerkin. This story was not subject to the approval of Major League Baseball or its clubs.