Red Sox hitters to feed off, challenge each other
Ortiz says it's 'definitely going to be fun' for club this season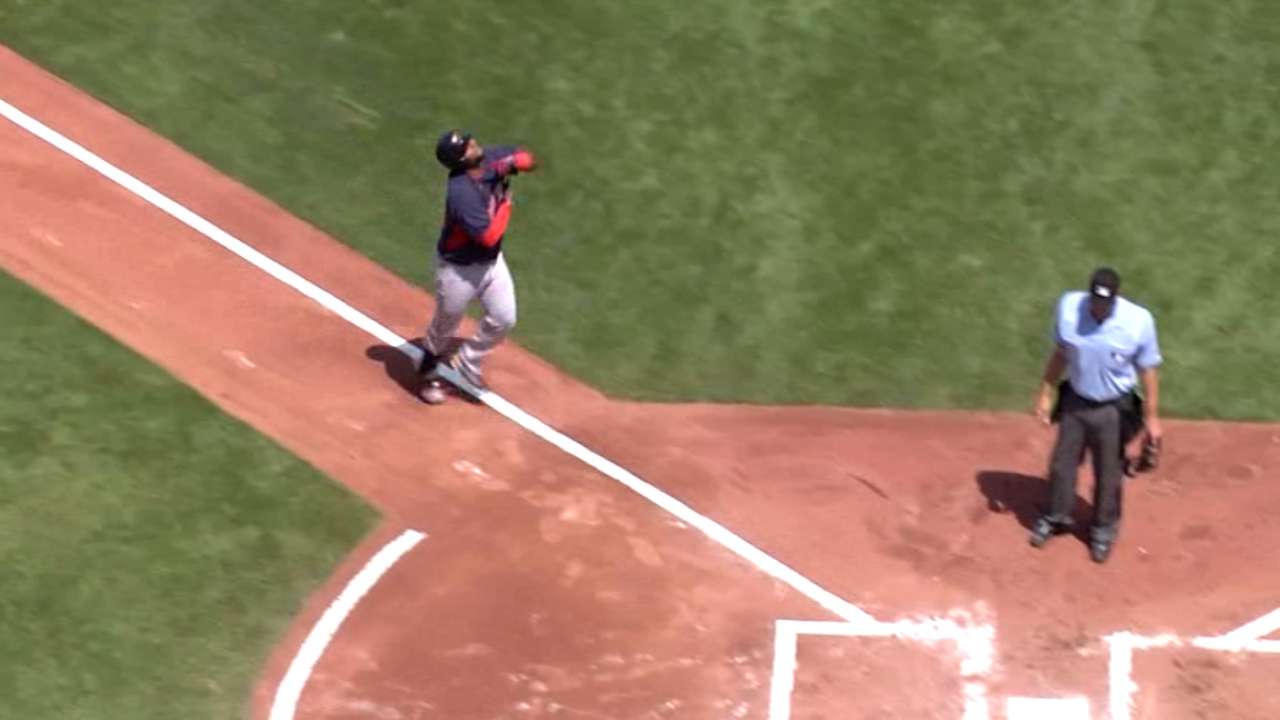 BRADENTON, Fla. -- The chatter in the dugout is just different for a team that hits compared to one that doesn't. So as much as David Ortiz missed hearing the loud crack of the bat from teammates last season, he probably missed all the banter even more.
There were a lot of sounds coming from the visitors' dugout on Thursday during a top of the third inning that included a three-run missile over the wall in center by Ortiz, and just two batters later, a solo shot to right by Pablo Sandoval.
It was the first home run for Sandoval since joining the Red Sox, and the first by Ortiz this spring in a 5-1 win over the Pirates.
Ortiz got his usual monster numbers last season, but they felt hollow for him given the overall lack of offense from the team. The slugger is clearly buoyed by the additions of Sandoval and Hanley Ramirez, as well as the return to health of Dustin Pedroia, Shane Victorino and Mike Napoli.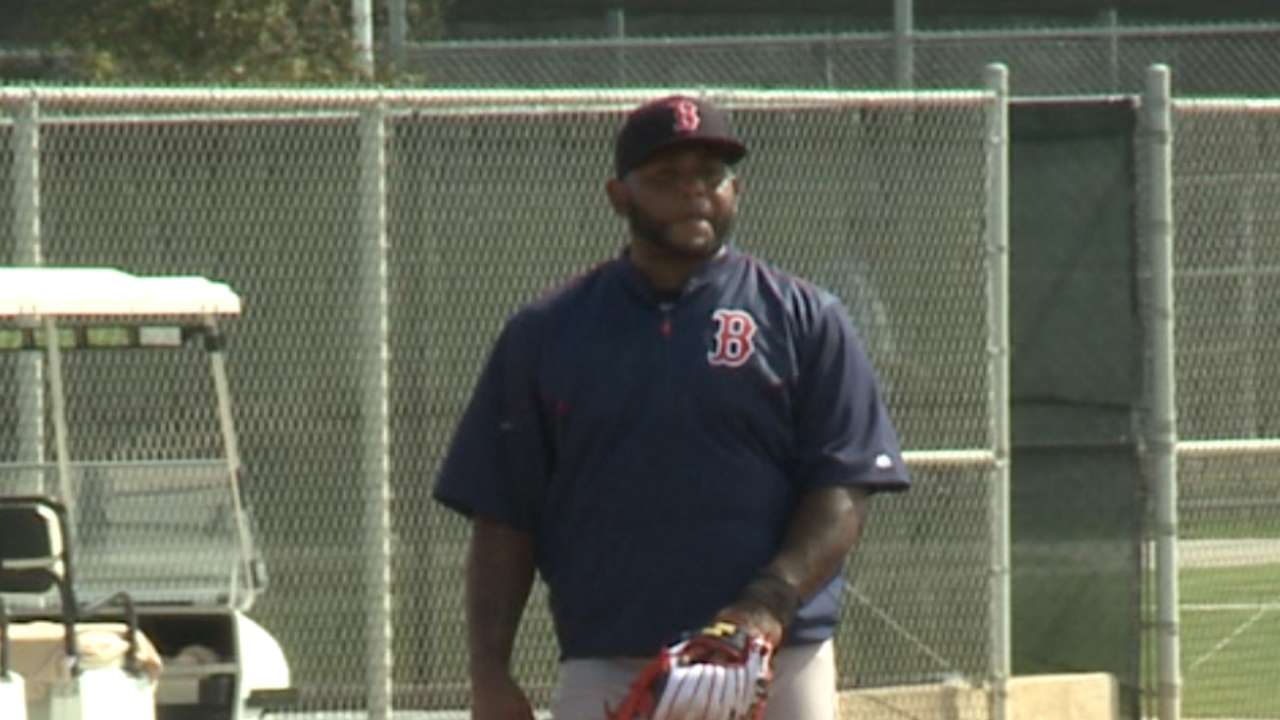 "Those guys are so talented, man. And the thing is, if you don't play with them, you won't get to know how much they feel for the game," said Ortiz. "We play in a Spring Training game, these guys, you ought to hear them talk during the game.
"This guy [Ramirez] and Panda, and then they get caught into the Pedroia [trash talking] with Nap. All the screaming, I'm going crazy because I'm speechless in Spring Training. I can't be talking too much, I waste my energy. But I get caught up in all that. It's definitely going to be fun with those guys through the season, just going back and forth, challenging each other and it felt good to do well, to get it done."
As reporters spoke with Sandoval, Ramirez laughed and hollered over to him, "Congratulations."
Ortiz chuckled and added, "His first homer that doesn't count."
Sandoval smiled and said, "That's true."
Those upcoming summer nights at Fenway Park with the wind blowing out should be a lot more fun to watch than last year.
Nobody will enjoy the barrage more than the Boston pitchers. Clay Buchholz reeled off three routine innings on Thursday, allowing four hits and one unearned run while striking out two.
"It's a lot easier pitching with a three- or four-run lead rather than pitching in a tie game or with a one-run lead," said Buchholz. "I think the whole team is pretty confident in that aspect. Looking up and down the lineup today, man, this sort of reminds me of '07 and that lineup other teams had to stare at before they went out there. We have some quality baseball players."
Not only that, but the Red Sox have a bunch of hitters who figure to feed of each other.
"We have a group of characters," said Buchholz. "It makes the clubhouse loose and easy for everybody."
Ian Browne is a reporter for MLB.com. Read his blog, Brownie Points, and follow him on Twitter @IanMBrowne. This story was not subject to the approval of Major League Baseball or its clubs.