Utley singles in spring debut
Phillies second baseman started as DH and played four innings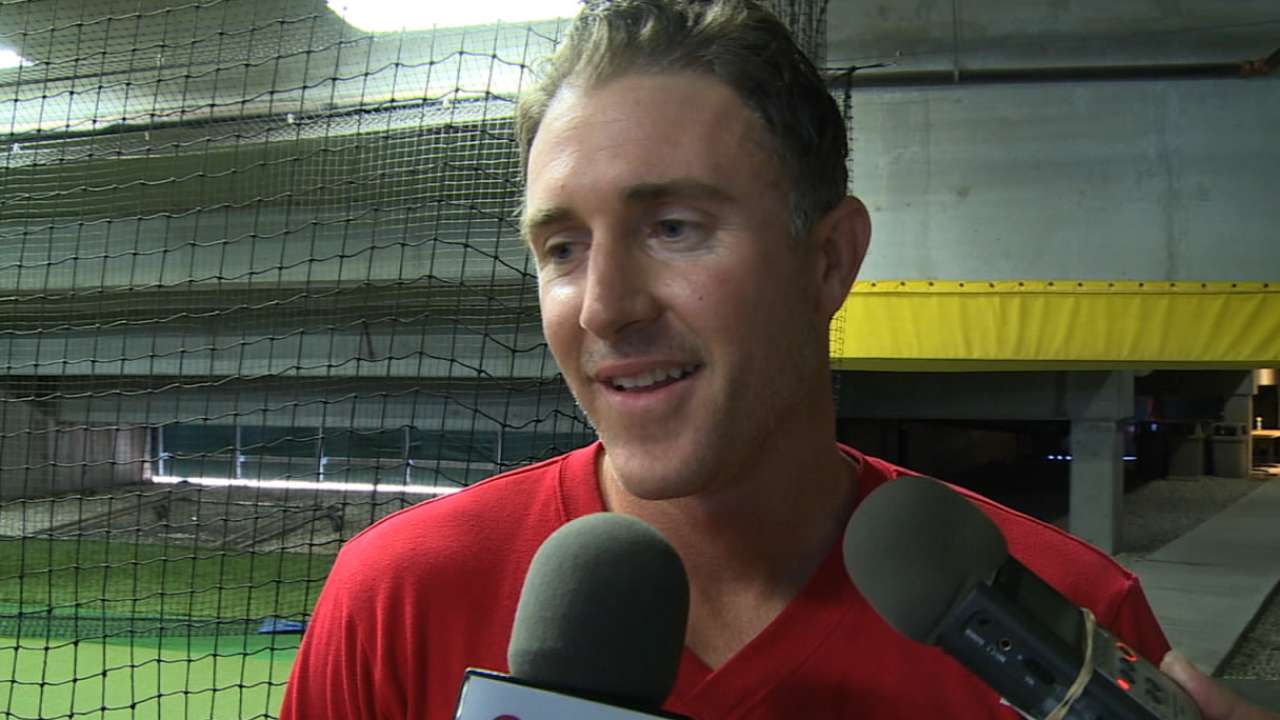 CLEARWATER, Fla. -- The Phillies hope Friday represented just another step in Chase Utley's chances to be in the Opening Day lineup.
He played in his first Grapefruit League game in a 2-1 victory over the Rays at Bright House Field. Utley has been slowly recovering from a sprained right ankle, which he suffered in January when he stepped on a baseball.
"It feels pretty good," Utley said about the ankle. "Still making a little progress on it. It's not perfect yet, but we're moving in the right direction."
Utley was a designated hitter for four innings, striking out swinging in the first inning and singling to right-center field in the fourth. Aaron Altherr pinch-ran for Utley, and Altherr scored on Ryan Howard's two-run home run.
"It felt good to get out there in front of the crowd, get some at-bats off an opposing pitcher," Utley said. "It was nice."
"I thought Chase looked great," Phillies manager Ryne Sandberg said. "I thought he laid off some pitches. His swing was good, with the base hit, and ran well."
Utley's health is worth following. First, the Phillies desperately need his bat in the lineup. Second, he has a $15 million club option for next season that automatically vests with 500 plate appearances.
Of course, the next step is playing in the field. Sandberg and Utley offered no timetable for that.
"I think we have to talk about it," Utley said. "I think there might be another DH in there, but yeah, I'd like to play the field soon."
Todd Zolecki is a reporter for MLB.com. This story was not subject to the approval of Major League Baseball or its clubs.