La Stella proud of his contribution to small-ball victory
Cubs infielder says Maddon's emphasis on fundamentals has sunk in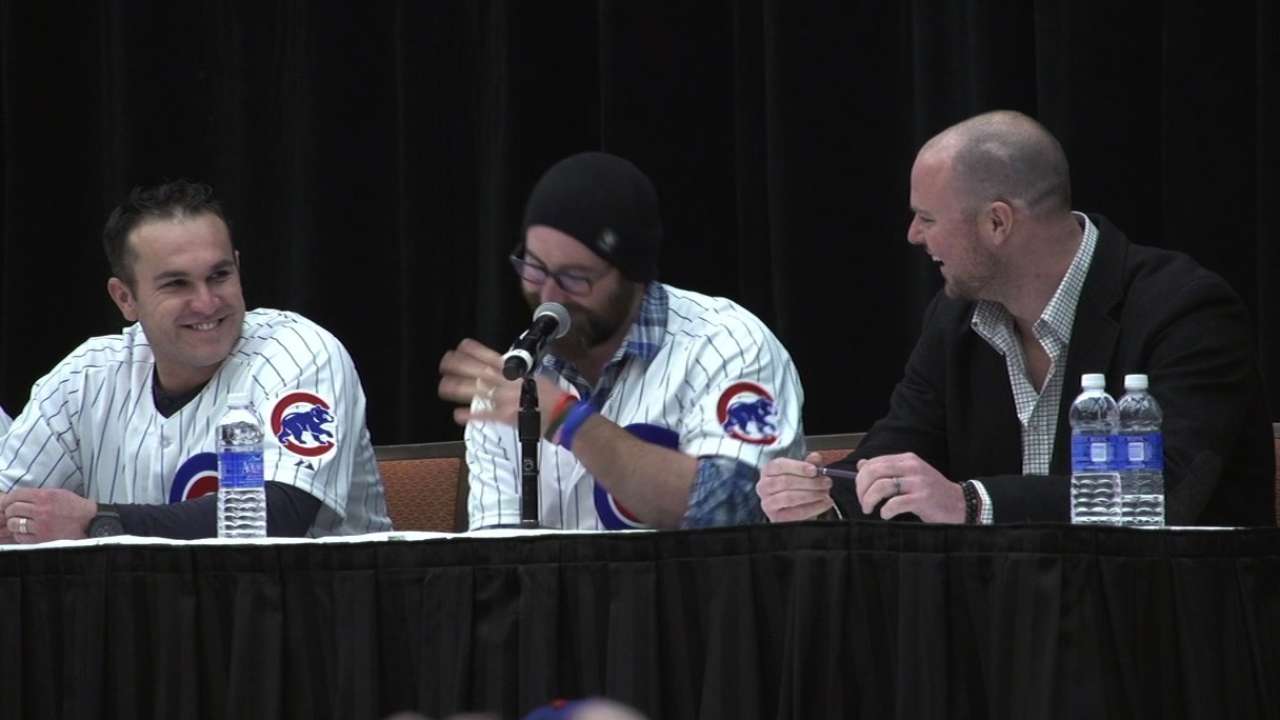 MESA, Ariz. -- It's the little things that can make a difference, and Tommy La Stella showed how important that is Wednesday.
With the Cubs tied at 3 against the Dodgers in the eighth, La Stella walked, then ran from first to third on Chris Valaika's single before scoring what turned out to be the game-winning run on Adron Chamber's sacrifice fly.
"Joe [Maddon] is really big preaching all camp about taking the extra base, especially in Spring Training," La Stella said Thursday. "If you're going to make a mistake in Spring Training, let it be an aggressive mistake and not a passive mistake. Hopefully, we take that mentality into the game."
Maddon was pleased with the effort.
"We've got to see more of that -- we haven't had the opportunity, based on hitting with runners on first," Maddon said. "They'll hear it from me often and [coaches] Davey [Martinez] and Brandon [Hyde] often. You can see why it's an impactful moment. It puts pressure on the pitcher."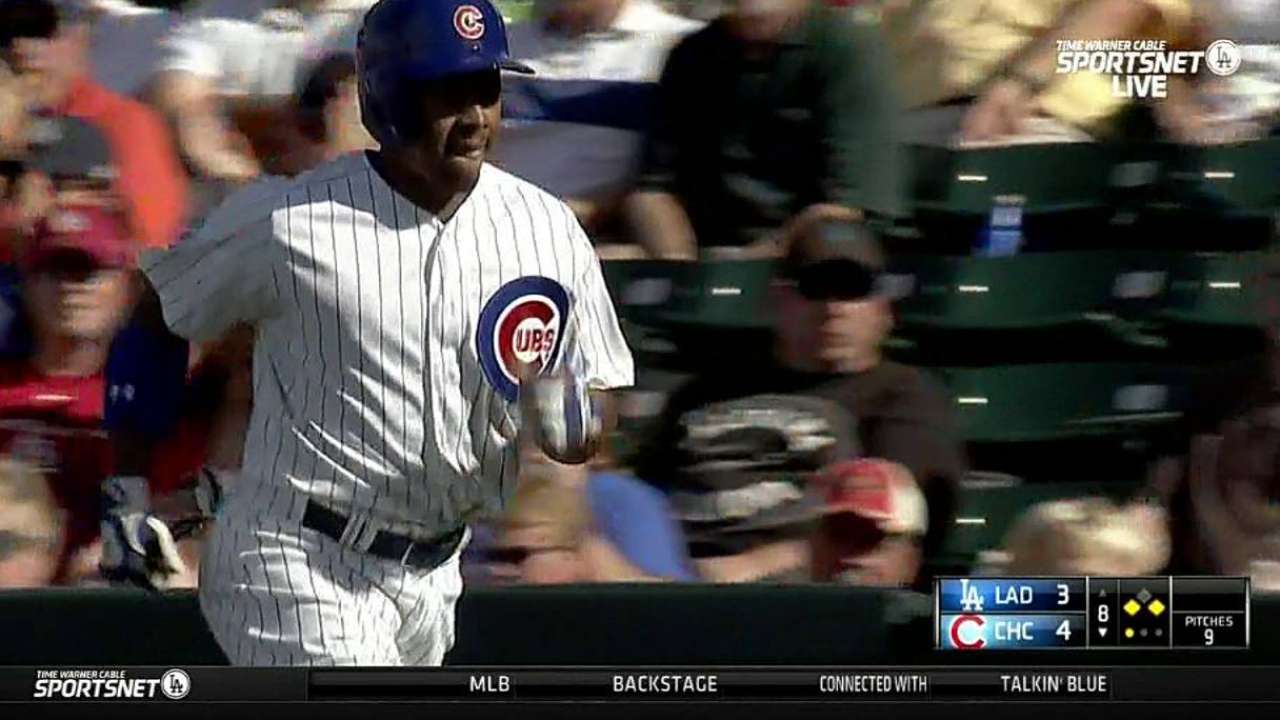 Valaika perfectly executed the hit-and-run to set up the run.
"Obviously, it starts with [Valaika] putting contact on the ball," La Stella said. "It's the mindset Joe is trying to instill in us to take that extra base in Spring Training."
Maddon also has emphasized to the players to be confident in their base running.
"He wants you to be as free and loose as you can be," La Stella said. "He's always trying to enforce that you can't play this game timid or scared."
Extra bases
• The Cubs did extra drills Thursday for the second straight day as Maddon continues to emphasize "zero defects."
Maddon was happy with Wednesday's effort in a 4-3 win over the Dodgers, posting on Twitter: "ZD ... zero defects today ... playing Fundamental baseball is always a pleasure to watch ... Lester set the tone .. SAC fly wins it ... good stuff."
He learned the "zero defects" from his coach at Lafayette College.
"We were all about zero defects," Maddon said. "It's kind of fun to watch baseball when it happens. I was really pleased."
• The Cubs already have Jon Lester in the rotation. Among the contenders for the fifth starter spot are lefties Travis Wood, Felix Doubront and Tsuyoshi Wada and right-hander Edwin Jackson. Maddon doesn't necessarily want another lefty in the rotation, but the best pitcher.
"You look at who you've got," Maddon said. "You look to see who's the best candidate right or left-handed. To have another lefty, it could help in certain moments. I'm not looking that we have to have another lefty."
• The Cubs have split-squad games Friday and Saturday, with half the team going to Las Vegas to play the Athletics. Maddon said they will likely make roster moves after the weekend. He said he talked to "Geo" about it, then caught himself. He meant Cubs president of baseball operations Theo Epstein and general manager Jed Hoyer, but mashed their names together, then jokingly added he chatted with "Geo and Thed."
• A reporter asked Maddon for his personal goals. The manager decided to keep that to himself but got some help from the media, including "everybody loves everybody," which he used to write on top of his lineup cards in Tampa Bay. Now that he's in Chicago, Maddon needs some new material.
"I can't repeat in Chicago what I've already done," he said, laughing.
Carrie Muskat is a reporter for MLB.com. She writes a blog, Muskat Ramblings, and you can follow her on Twitter @CarrieMuskat. This story was not subject to the approval of Major League Baseball or its clubs.