Brewers impressed by Jungmann's electric fastball
Young right-hander credits offseason workouts for improved velocity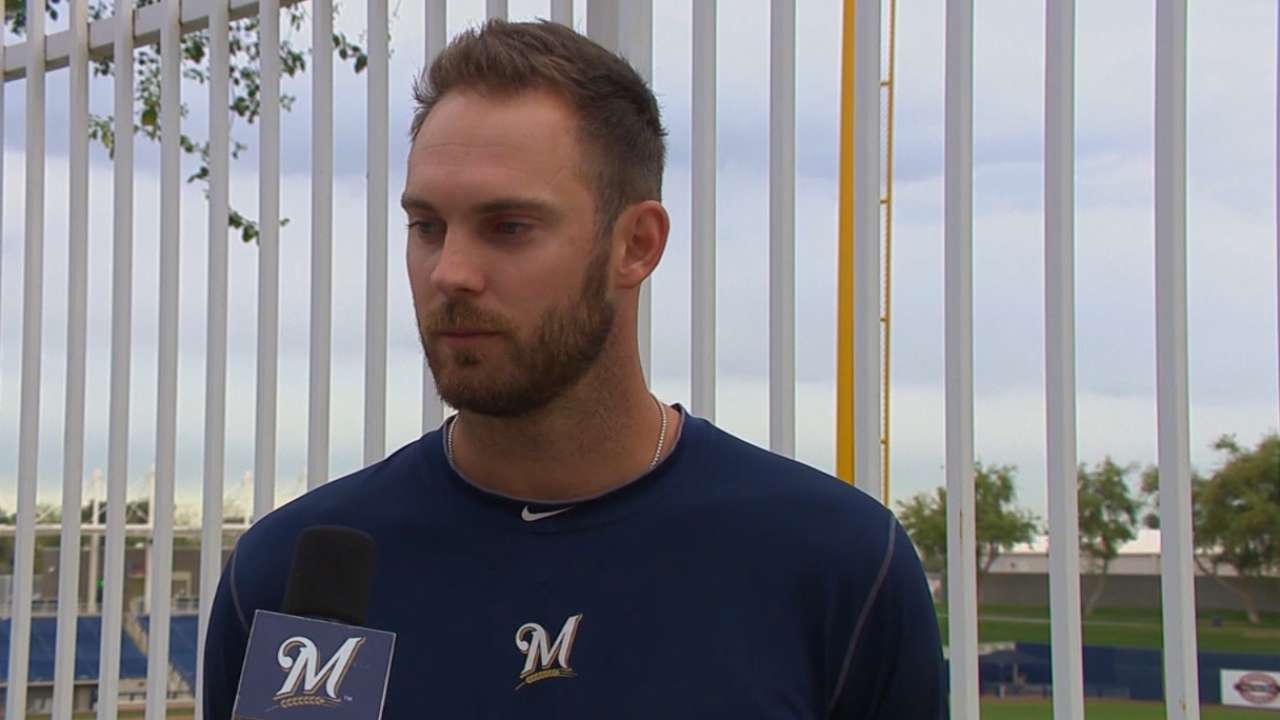 PHOENIX -- The Brewers won't begin logging radar gun readings until next week, but general manager Doug Melvin's eyes tell him right-hander Taylor Jungmann's fastball has better life this spring. Jungmann believes he knows why.
"After college, I didn't have a real offseason until this year," said Jungmann, 25, who is positioned as top backup to the Brewers' five-man starting rotation. "This was the first offseason where I've really gotten conditioning the same as I had in college. If there is a velo jump, I think it would be the result of my offseason work with my strength coach."
That coach is Austin, Texas-based Lance Hooten, a former University of Texas strength coach who is well-known in Major League circles. Angels closer Huston Street, Reds starter Homer Bailey and Cardinals slugger Matt Holliday are among the players who have gone to Hooten for offseason workouts.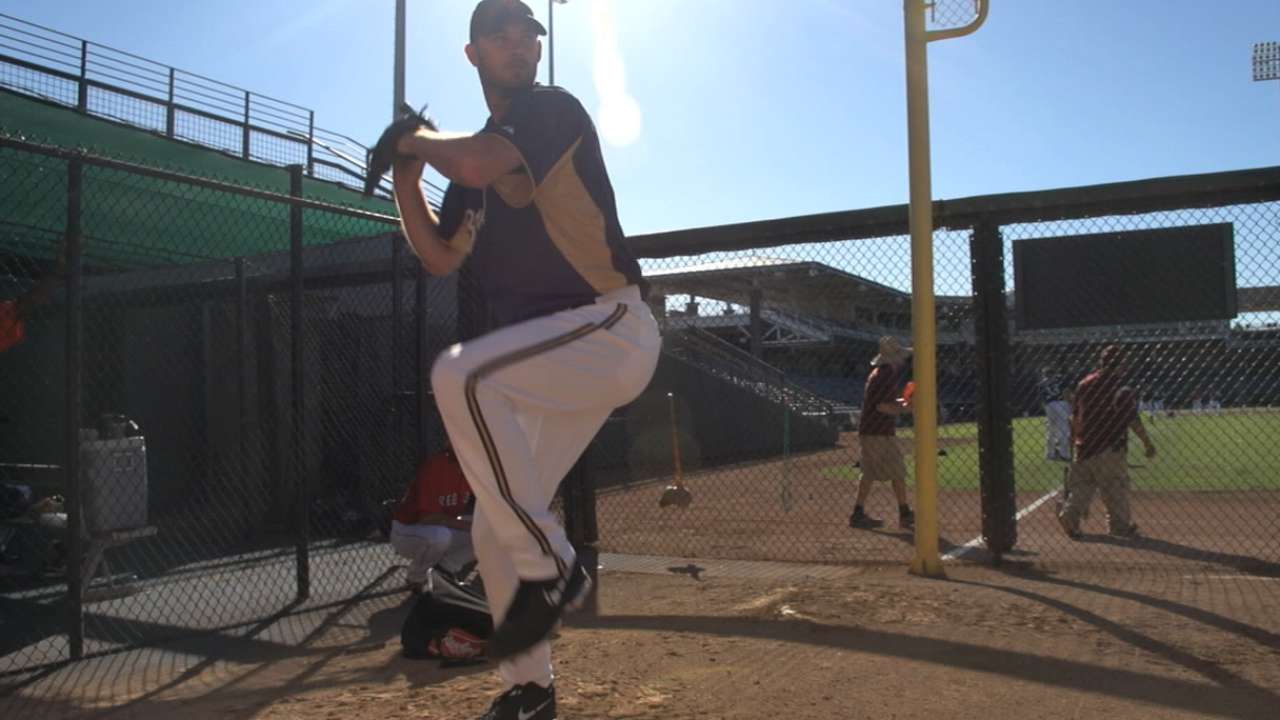 "What he works on, especially for the younger players, is general athletic ability," Jungmann said. "A lot of jumping, a lot of agility stuff. We're on the track for an hour and a half every day before we even get in the weight room.
The result, Jungmann said, is he feels more like the pitcher the Brewers drafted 12th overall in 2011 out of Texas, where Jungmann regularly touched 97 mph and won the Dick Howser Trophy as the top collegiate player in the country.
In a pair of two-inning outings this spring, Jungmann has allowed two hits and two walks, with four strikeouts.
"I threw harder in college than I did my first years in pro ball, and I think that was the result of trying to do my workouts in a shorter period of time," he said. "This time, I had a whole offseason, so I think that really helps.
"I feel like I'm getting back to where I was in college in terms of confidence in my mechanics. Every day, it's small things you have to work on to be consistent."
Adam McCalvy is a reporter for MLB.com. Read his blog, Brew Beat, and follow him on Twitter at @AdamMcCalvy. This story was not subject to the approval of Major League Baseball or its clubs.