Lind pleased with spring debut with Brewers
Serving as DH, veteran went 0-for-2 with a walk against Rockies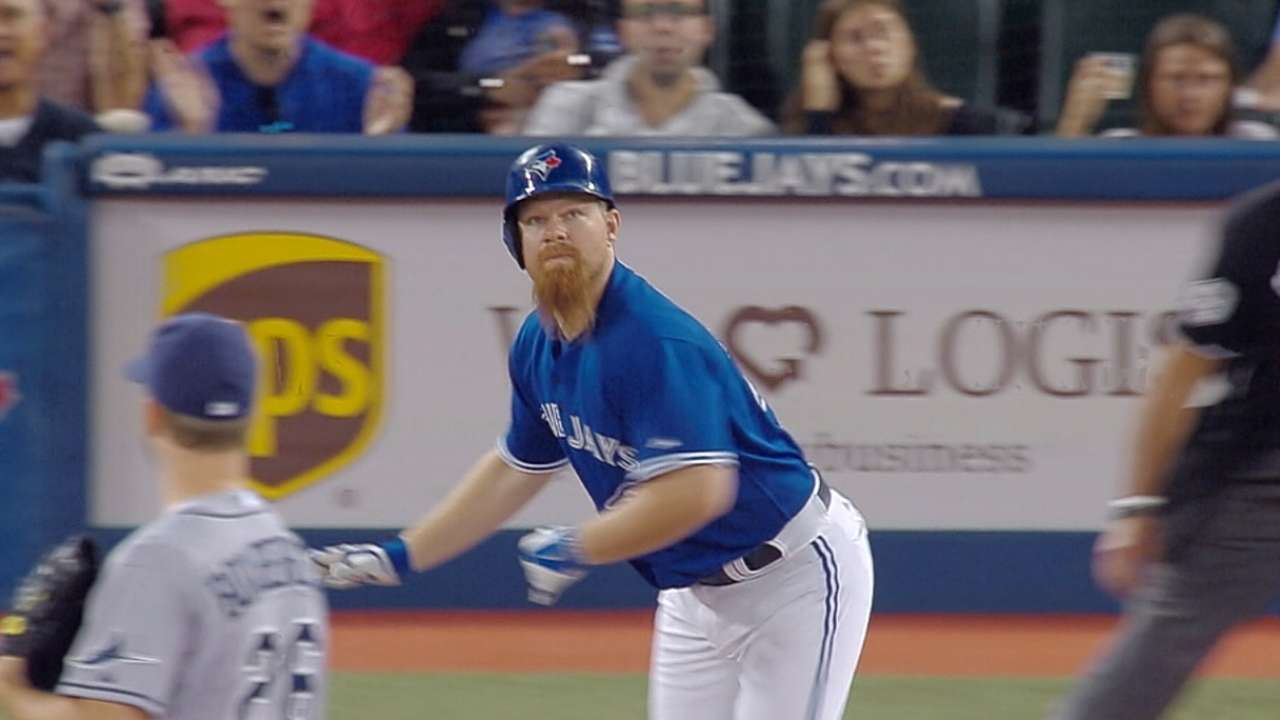 PHOENIX -- An 0-for-2 in the box score told only part of the story Thursday for Brewers newcomer Adam Lind, who grounded out sharply to second base, flew out to the warning track in left field and worked a walk in his first plate appearances wearing the home whites. As spring debuts go, it was a good one.
"A little too good," Lind said. "I'd rather look bad and get better."
Lind's unofficial Brewers debut was delayed by a bout of back stiffness, so he eased into duty against the Rockies by serving as the designated hitter. Lind will take Friday off, and expects to see more action as a DH before playing his first innings at first base.
"I haven't even really taken ground balls yet, so I think we're going to progress things over the next two weeks slowly," Lind said. "I've got plenty of time in the baseball world."
Asked how his back was feeling, Lind said, "It's still getting better. I felt pretty good today, but I don't think we really faced studs, which makes a little bit of a difference," he said. "As long as I feel good, that's all I can ask."
Adam McCalvy is a reporter for MLB.com. Read his blog, Brew Beat, and follow him on Twitter at @AdamMcCalvy. This story was not subject to the approval of Major League Baseball or its clubs.