Hawkins' veteran presence vital to Rockies
Reliever brings two decades of Major League experience to Colorado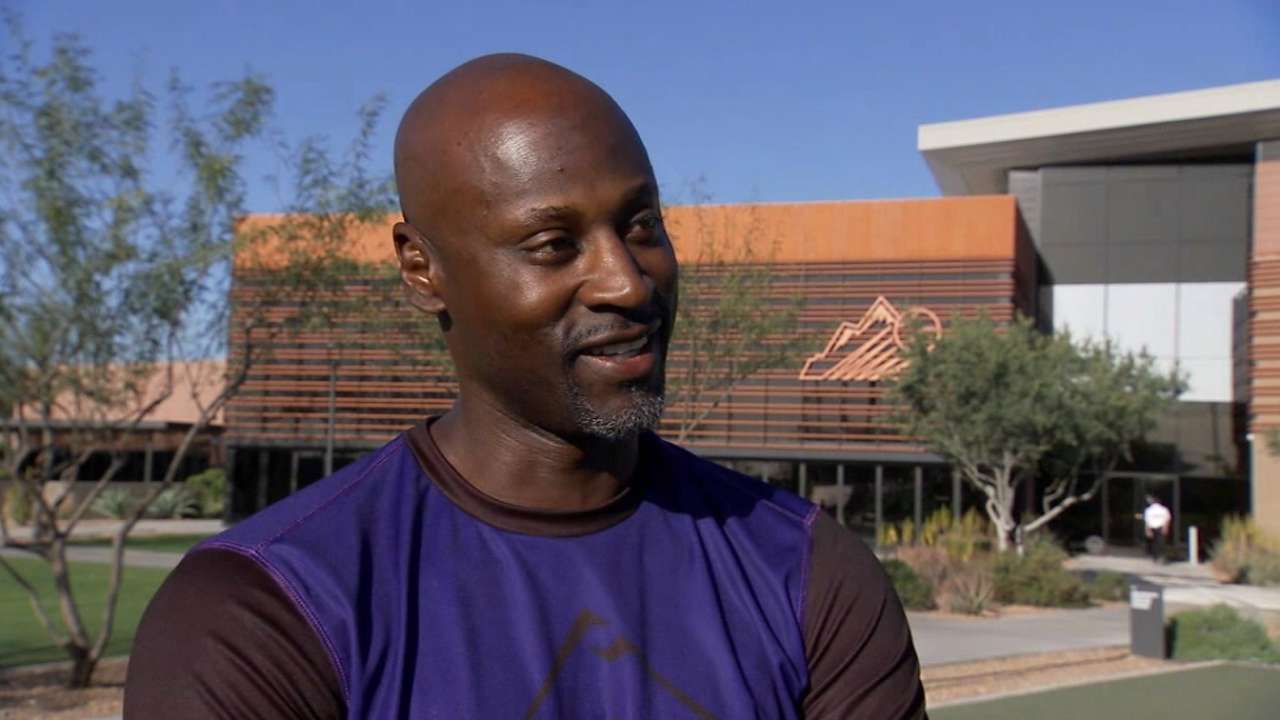 PHOENIX -- When a player has played for 10 teams over 20 years, he picks up quite a bit of knowledge.
LaTroy Hawkins is entering his final season as a Major Leaguer and although the 42-year-old right-hander is still a valuable contributor on the field, his mere presence in the clubhouse is just as vital to the Rockies.
"He's built up a lot of respect in the game amongst his teammates, for good reason," Rockies manager Walt Weiss said. "Anytime you can accumulate wisdom on a team and you have a player spreading that wisdom, it's very valuable. I think all of our young pitchers should follow him around all spring. There's a lot of nuggets there the he can give them."
However, there's more to Hawkins than just a veteran presence. He's also, despite his age, a productive member of the Rockies' bullpen.
Hawkins appeared in 57 games last year and posted a 3.31 ERA.
"There's a fountain of youth somewhere in Texas," Weiss said. "It's pretty special to be able to compete at the elite level for that long and to be effective. It's pretty amazing."
William Boor is a reporter for MLB.com. Follow him on Twitter at @wboor. This story was not subject to the approval of Major League Baseball or its clubs.