Buehrle holds Rays scoreless in second start
Veteran left-hander allows two hits in 3 1/3 innings in Blue Jays loss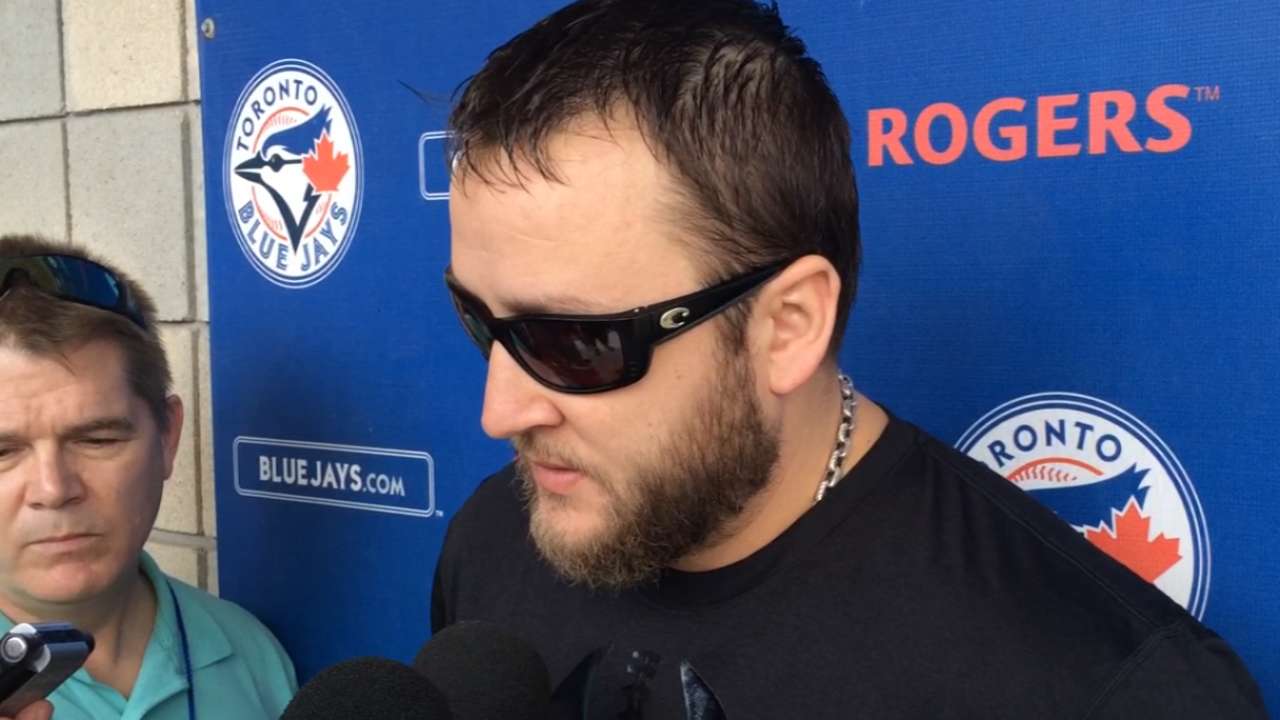 PORT CHARLOTTE, Fla. -- The Rays defeated the Blue Jays, 10-3, on Thursday at Charlotte Sports Park. Tampa Bay's offense broke loose in an eight-run fifth inning to give the Rays a commanding 8-3 lead.
Steven Souza Jr. got the Rays' big inning going with a one-out homer off Marco Estrada. Logan Forsythe capped the scoring with a two-run homer, giving the Rays their eighth hit of the inning and an 8-3 lead.
Mark Buehrle made his second start of the spring, and the Blue Jays veteran held the Rays scoreless through 3 1/3 innings, allowing two hits and striking out two.
Rays Opening Day starter Alex Cobb made his second start of the spring and cruised through the first before finding trouble in the second.
Caleb Gindl doubled to left to lead off the inning, and Justin Smoak followed with a single. One out later, Devon Travis stroked an RBI single to left for a 1-0 Blue Jays lead.
The Blue Jays added two more in the third on a one-out single by Josh Donaldson.
Cobb allowed three earned runs on five hits and a walk while striking out four in 2 1/3 innings.
"You can either hang your head and walk out the door and be upset about it," Cobb said. "Or you can find some positives out of it and try to use that to make yourself better and grow for the season. By no means am I doubting myself. There was some good stuff that happened that I can learn from."
The Rays scored two more runs in the eighth inning to bring the score to 10-3 when Nick Franklin singled to Chris Colabello, who committed a fielding error.
Up Next: Aaron Sanchez, a leading contender to replace injured Marcus Stroman in the starting rotation and also still a candidate to be the Blue Jays' closer if Brett Cecil doesn't recover from his bout with tendinitis before Opening Day, will make his third start of the spring on Friday at 1:07 p.m. ET against the Orioles at Florida Auto Exchange Stadium, airing on MLB.TV.
Bill Chastain is the Rays beat reporter for MLB.com. He has been covering the club since 2004.
This story was not subject to the approval of Major League Baseball or its clubs.