Campaneris happy to offer Ferrell a few tips
Former All-Star shortstop was first to play all nine positions in a big league game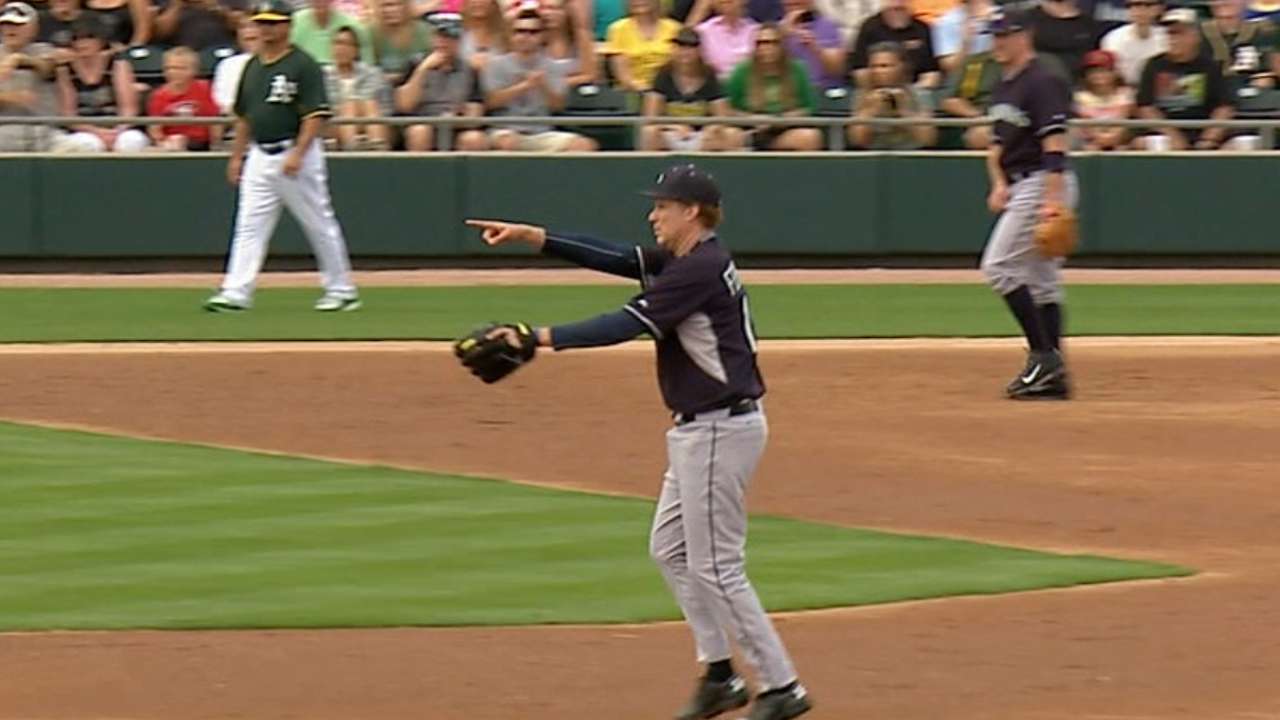 MESA, Ariz. -- Bert Campaneris' advice for Will Ferrell? "Don't be afraid of the ball. Just relax. Don't worry."
"I told him to keep it simple," said Campaneris, the former Athletics All-Star, "and to have fun."
Playing all nine positions and designated hitter for 10 teams in five games, as comedian Ferrell is doing Thursday as part of an HBO special from Funny Or Die, is no simple task. But it was Campaneris who made it look easy in a game against the Angels on Sept. 8, 1965, playing all nine positions to become the first Major League player to accomplish the feat.
Ferrell, donning Campaneris' No. 19, started at shortstop for the A's vs. Seattle.
"Fifty years is a long time," said Campaneris, now 73. "But I remember everything. Pitching. Catching fly balls. Everything."
Ferrell's goal is to honor Campaneris' feat, while also dedicating the television special to the fight against cancer.
Ferrell and Campaneris sat together in the stands behind the visitors' dugout on a busy morning at Hohokam Stadium, chatting about "everything," said Campaneris, who used to watch Ferrell on "Saturday Night Live."
"He's just a funny guy, a really funny guy. I like him," Campaneris said. "I feel comfortable talking to him. I was nervous being with the media. But this time, I wasn't. He made me feel great.
"This is good for me and for him and for the game and, of course, charity, raising money."
The historic SS of A's past, Campy, meets the rookie SS of the very near future, Will Ferrell. #FerrellTakesTheField pic.twitter.com/oWNt3MNyHM

- Oakland Athletics (@Athletics) March 12, 2015
The new friends also played catch, and Campaneris advised Ferrell to "throw it easy when you want to get loose. Then work up the speed. You have to keep your arm strong."
"He has a nice and easy arm," Campaneris said, smiling.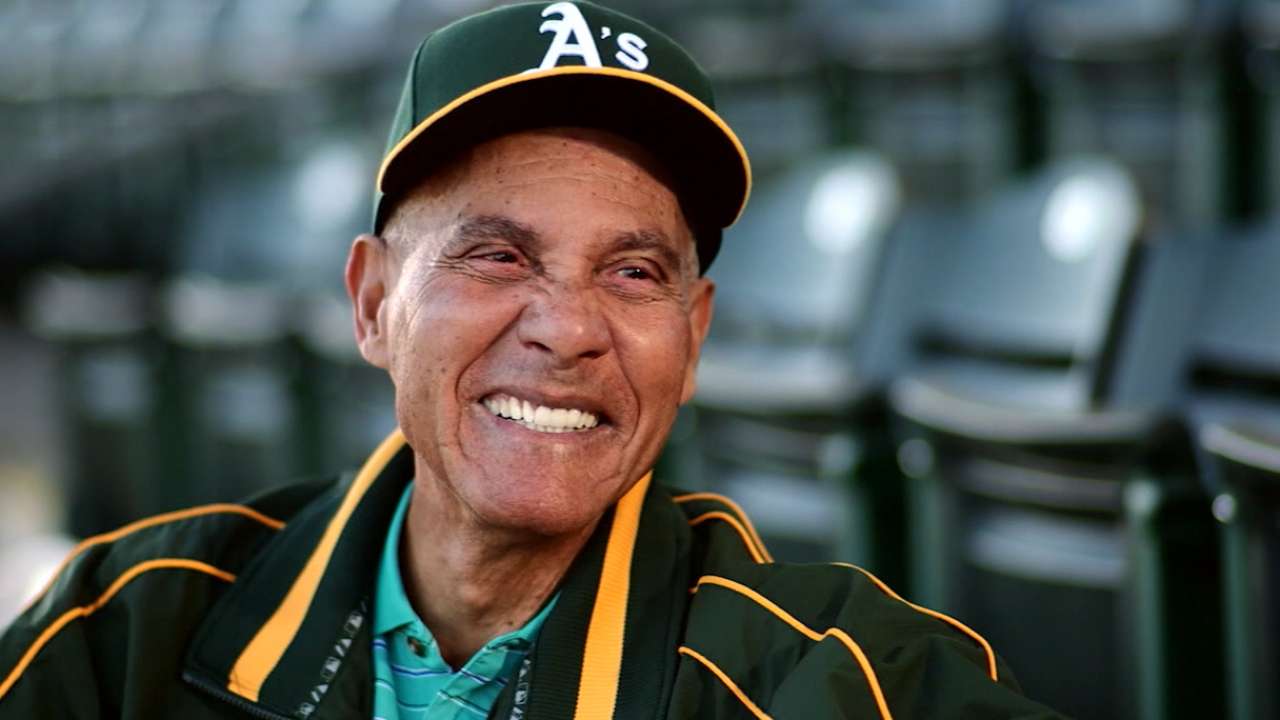 Jane Lee is a reporter for MLB.com. This story was not subject to the approval of Major League Baseball or its clubs.