Dickerson flies under radar after breakout season
Weiss believes outfielder's standout play will garner more attention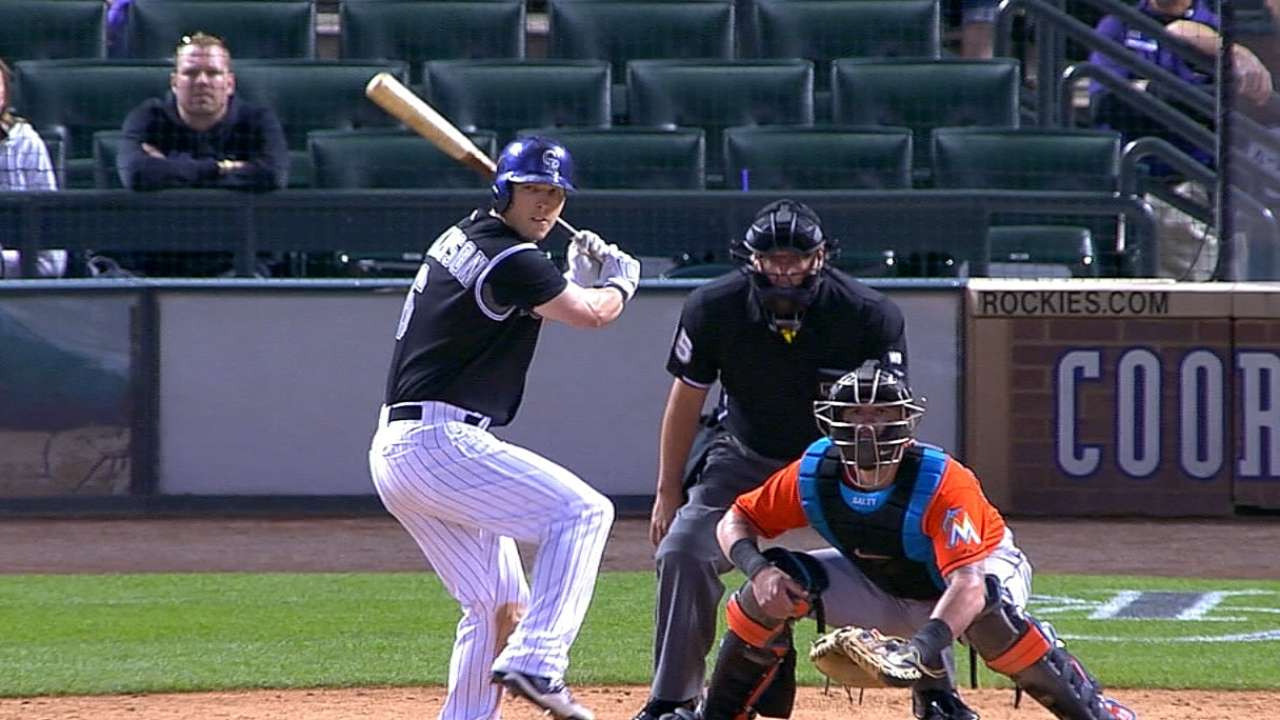 PHOENIX -- Corey Dickerson put together quite the season in 2014 and although he didn't garner a ton of recognition, Rockies manager Walt Weiss believes the accolades are coming.
"He's probably under the radar still a little bit, but he won't be for long," Weiss said. "He's a talented kid, a kid that plays the game the right way. He can hit in his sleep and he's going to be an exciting player in this league for a long time."
Dickerson hit .312 with 24 home runs in 131 games last season.
"He's just a pure hitter," Weiss said. "You see those guys come along once in a while. He's a pure hitter. He loves to hit, loves to play, but he loves to hit and he's good at it."
Worth noting:
• Adam Ottavino has just one save in his four-year career, but if the situation calls for it, Weiss believes the 29-year-old right-hander has the stuff necessary to close games.
"It's back-end-of-the-game stuff," Weiss said. "There's times where we've got to use a closer by committee and he would certainly be one of those options."
William Boor is a reporter for MLB.com. Follow him on Twitter at @wboor. This story was not subject to the approval of Major League Baseball or its clubs.