Grich thrilled to see biggest fan, Will Ferrell
Funnyman grew up in Irvine, rooting for 'intense' second baseman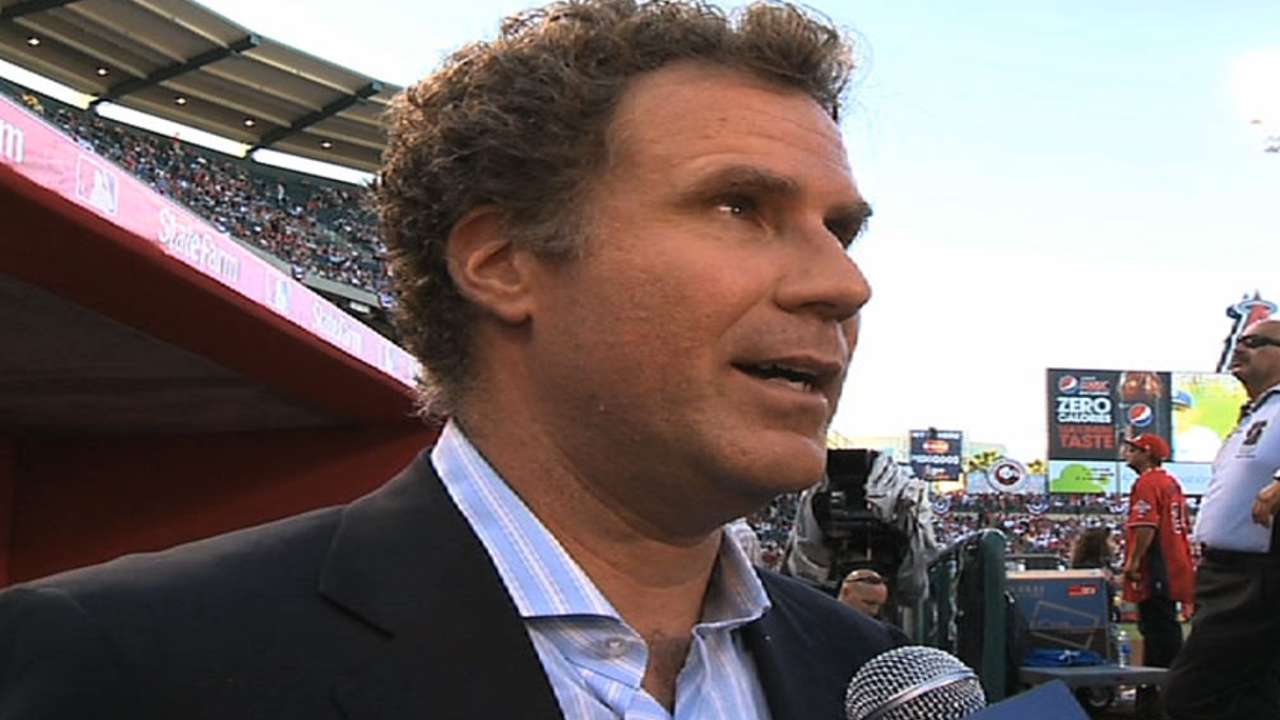 TEMPE, Ariz. -- The 2010 Home Run Derby took place in Anaheim and legendary Angels second baseman Bobby Grich was invited to watch it from owner Arte Moreno's suite. As soon as Grich walked in, he heard his name on TV.
"It was Will Ferrell being interviewed, and he had a Bobby Grich-sewn emblem on his blazer," Grich recalled. "I was like, 'What is going on here?'"
Turns out, Ferrell is a fan. A big fan. The famous actor/comedian was born and raised in Irvine, Calif., and was between the ages of 9 and 19 during Grich's tenure with the Angels from 1977-86.
Grich was Ferrell's favorite player. And it just so happens that Ferrell's appearance at Angels camp Thursday, as part of his quest to play 10 positions for 10 teams in one day, coincided with Grich's four-day stint as a guest instructor.
"I was really flattered," Grich said of that moment five years ago. "It made me feel really good that he liked the way I played and he was a local kid. I was already a really big Will Ferrell fan, but I feel really close to him now. I'm looking forward to seeing him today."
Ferrell stopped by the Angel Stadium press box once the competition began that afternoon, and Grich made it a point to say hello.
"You were so intense, man," Ferrell said to him. "I loved watching you play."
Alden Gonzalez is a reporter for MLB.com. Read his blog, Gonzo and "The Show", and follow him on Twitter @Alden_Gonzalez. This story was not subject to the approval of Major League Baseball or its clubs.