Hughes runs hot and cold in start vs. Marlins
Twins pitcher throws 31 of his 45 pitches in second inning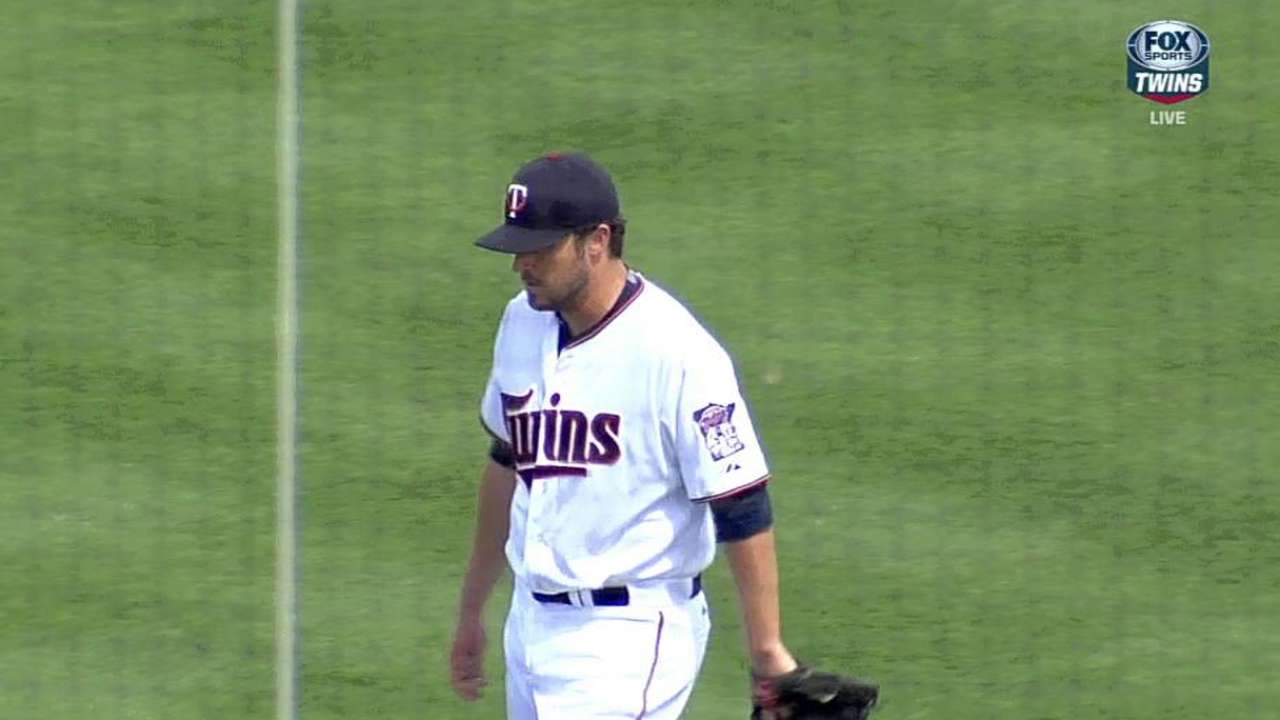 FORT MYERS, Fla. -- In his first inning of work against the Marlins on Thursday, Twins pitcher Phil Hughes was locating his cutter wherever he wanted. He struck out all three batters he faced on just 14 pitches, with all three strikeouts coming on the cutter.
Hughes lost his feel for his signature pitch in the second inning, but kept going to it to try to find it again. It led to a rough inning for Hughes, who gave up four runs in the frame, including a three-run homer to Jeff Mathis on a cutter. Hughes, making his second start of the spring, exited after throwing 45 pitches in just 1 2/3 innings.
"It was kind of night and day," Hughes said. "I felt like I could do no wrong locating cutters on my glove side, but then I started to miss a couple and started to get frustrated. I tried to throw it over and over again to try to get it right, but it ended up working against me."
Hughes, who is lined up to be the Twins' Opening Day starter against the Tigers on April 6, said he was glad his poor results came during Spring Training instead of during the regular season, but said his cutter isn't usually a pitch he needs to work on. He's been trying to incorporate his changeup more this spring, but only threw only one against the Marlins.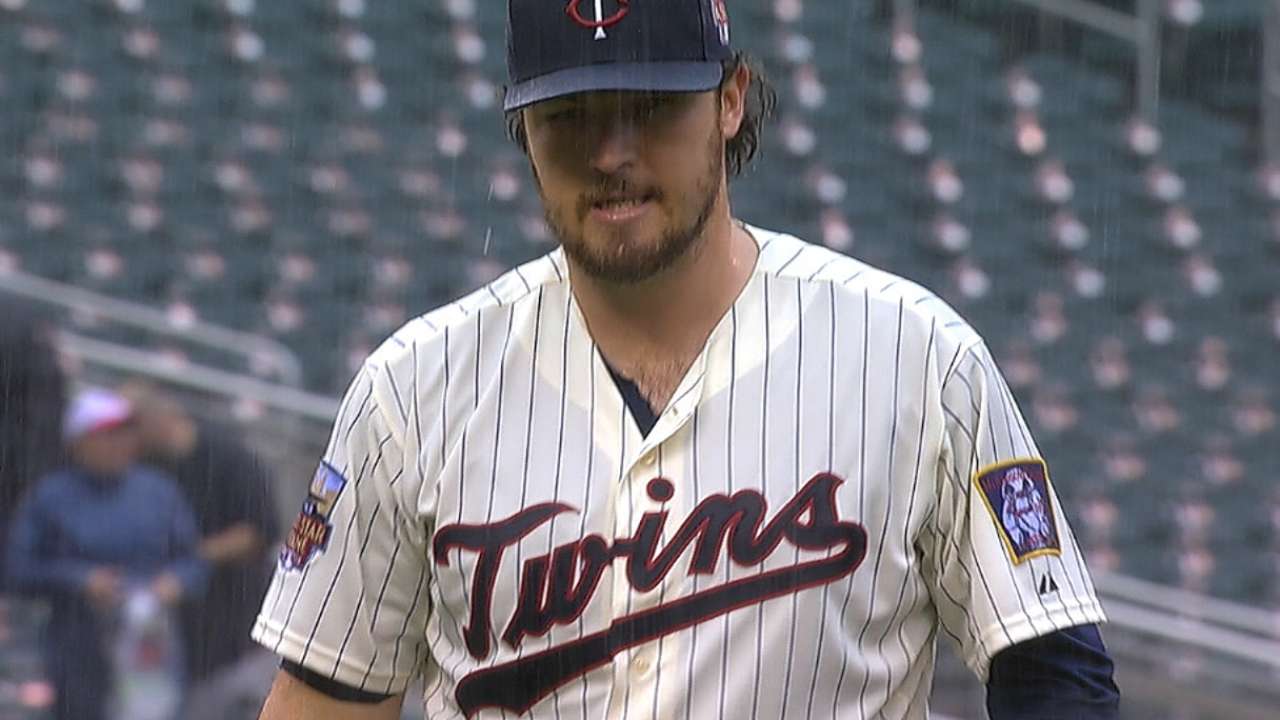 Hughes, who walked just 16 batters in 209 2/3 innings last year, also issued a four-pitch walk with one out in the second and threw a wild pitch. He received a mound visit from pitching coach Neil Allen, who helped calm him down, as he was frustrated by his lack of command.
"I feel like the cutter is going to come, so if I'm going to work on something, I'd rather work on something I'm not as comfortable with such as my changeup or running a four-seam in," Hughes said. "For whatever reason, I was just trying to strike out everyone I faced and it didn't work out. I was missing with cutters and just trying to be too perfect with it."
Rhett Bollinger is a reporter for MLB.com. Read his blog, Bollinger Beat, and follow him on Twitter @RhettBollinger. This story was not subject to the approval of Major League Baseball or its clubs.