More comfortable in camp, Gray fighting for spot
Rockies' top prospect soaking up knowledge from veteran players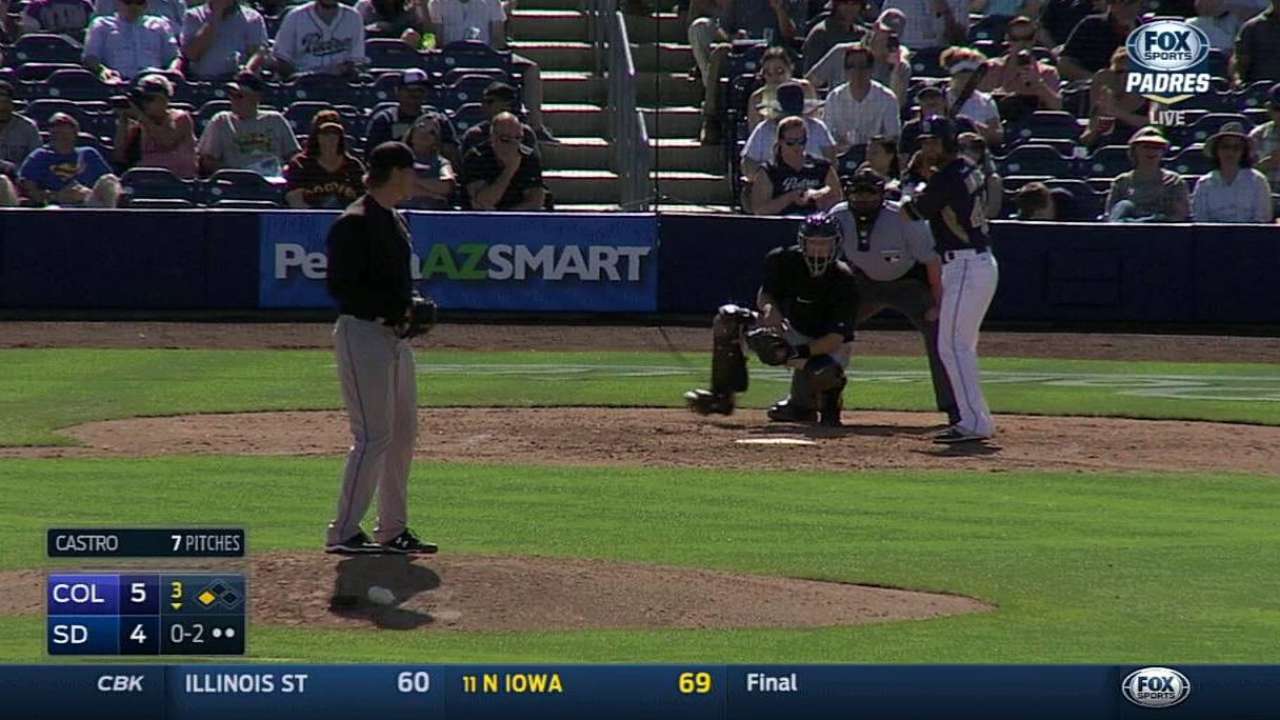 PHOENIX -- Spring Training stats aren't the most important thing in the world, but there is one column in the box score that Jon Gray will keep his eyes on.
"I plan on not giving up a single run," the right-hander said. "That's a small goal for me. I want to stand out in camp."
So far, the goal is still within reach.
Gray, the Rockies' top prospect according to MLB.com, has thrown four innings this spring and has allowed a pair of hits, but no runs.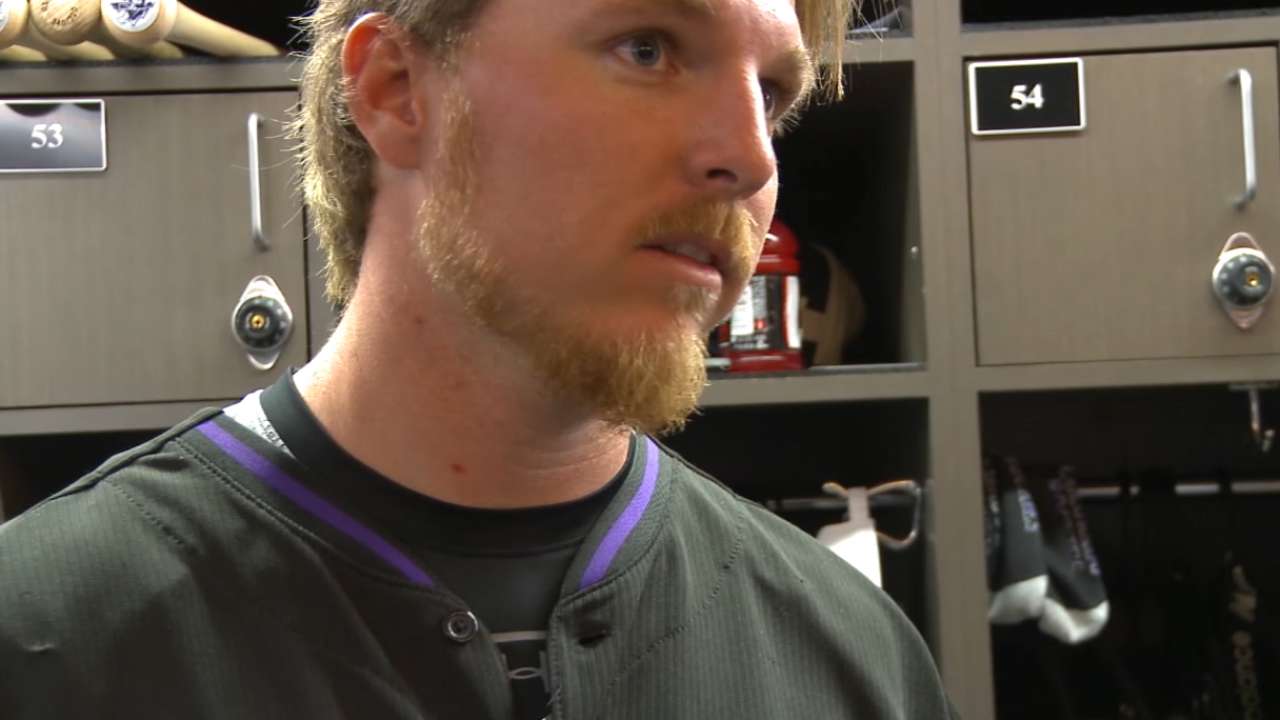 "I'm seeing a guy that's a little more poised than he was a year ago, and that's to be expected," Rockies manager Walt Weiss said. "Last year was his first big league camp. He's obviously a very talented kid, but I see some composure and I see conviction when he's on the mound. He's been good."
A year ago, Gray was simply trying to get acclimated, but ever since finding his bearings and getting accustomed to life as a professional, everything has been different.
"This whole year has just been more comfortable in every way," Gray said. "It's just been a different kind of experience."
Gray was the Rockies' first-round pick (third overall) in the 2013 First-Year Player Draft and, although he fared well in limited action in the Minors in 2013, he was simply pitching on raw ability.
Gray still needed to learn how to truly pitch, a lesson he began studying in 2014.
"Last year, I didn't know how to read a swing," Gray said. "I didn't know what pitches to throw in certain counts, but this season in Double-A definitely taught me that."
In 24 starts with Double-A Tulsa, the 23-year-old went 10-5 with a 3.91 ERA.
However, the learning process is far from over, and Gray is utilizing his time in camp wisely.
Knowing that his time around the veterans and established big leaguers may not extend into the season, Gray is learning as much as he can and trying to soak in every little bit of knowledge.
"I learn everything from them," Gray said. "Some of these guys don't talk a lot, but if you just watch what they do, they lead by example really well."
A season ago, Gray would have taken those lessons from the veterans, added them to everything else he's learned and tried to put together a strong Minor League campaign.
This time around, his goals are bigger as he's trying to take those lessons, implement them immediately and earn a spot of the Rockies' 25-man roster.
"Last year was getting to see how everything is," Gray said. "This year, you're in there fighting, hoping to get a spot."
William Boor is a reporter for MLB.com. Follow him on Twitter at @wboor. This story was not subject to the approval of Major League Baseball or its clubs.