Saunders making quick progress after meniscus tear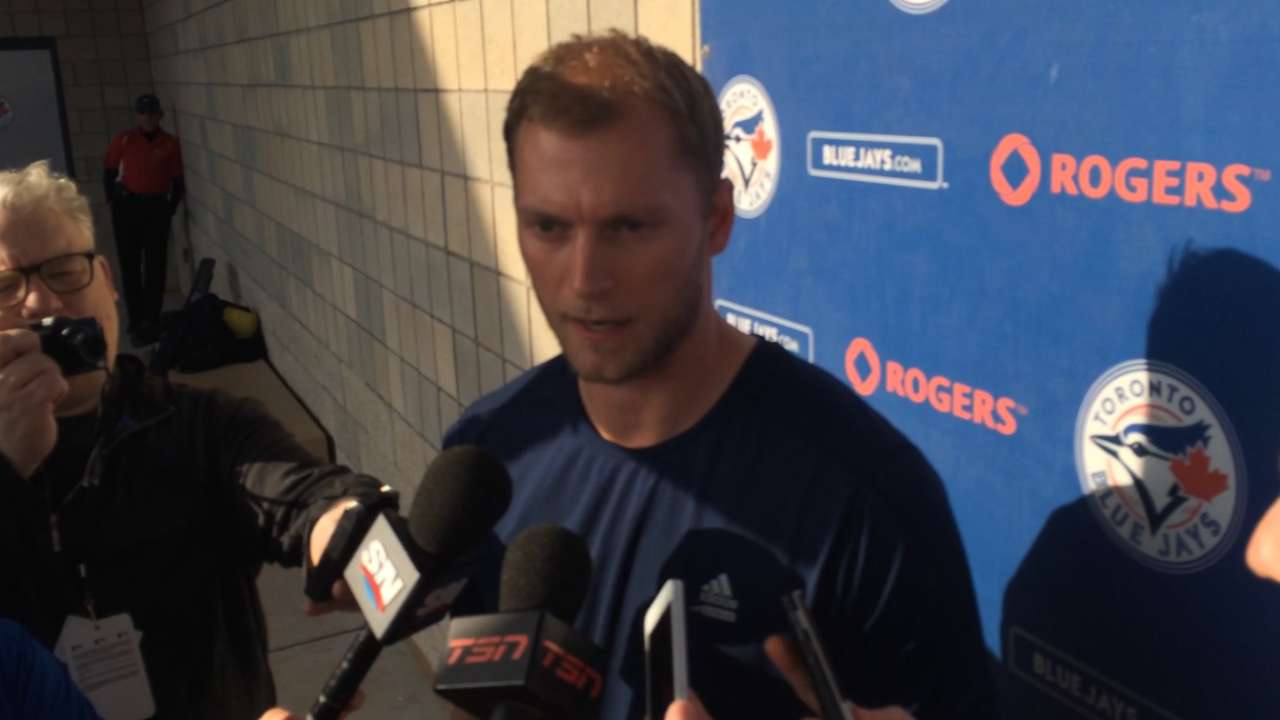 PORT CHARLOTTE, Fla. -- Toronto outfielder Michael Saunders, sidelined with a left meniscus tear, took batting practice and did some agility drills back in Dunedin, Fla., on Thursday morning, which put a smile on manager John Gibbons' face as the Blue Jays prepared to take the field that afternoon against the Rays.
"It's kind of a miracle," Gibbons said. "He's moving quicker than I thought he was going to. What the next step is going to be, I don't know. But I think everybody is optimistic."
When Saunders was originally injured nearly two weeks ago, it was thought he might be lost until the All-Star break. But now he is clearly ahead of schedule.
There is even talk that Saunders could be ready to return by Opening Day.
However, Gibbons said Thursday he probably wouldn't put Saunders back in the lineup until he is able to play the field, which could be mid-April.
Worth noting:
• Gibbons has admittedly been impressed by the performance of pitcher Drew Hutchison, who has given up just two hits in six scoreless innings this spring.
"He's only going to get better," Gibbons said. "He's a great competitor. He's an athlete, a good pitcher. There's something different in there about him. He's one of those guys who can figure out a way to win."
• Gibbons admitted: "There could be a lot of young guys on this team. If that's the case, we'll be OK because of the veteran guys we've got. It's not ideal to have too many young guys, but they're good enough."
Jim Hawkins is a contributor to MLB.com. This story was not subject to the approval of Major League Baseball or its clubs.