MLB.com Columnist
Anthony Castrovince
Pirates' bats could prove formidable in 2015
Alvarez, others should do a better job supporting McCutchen on offense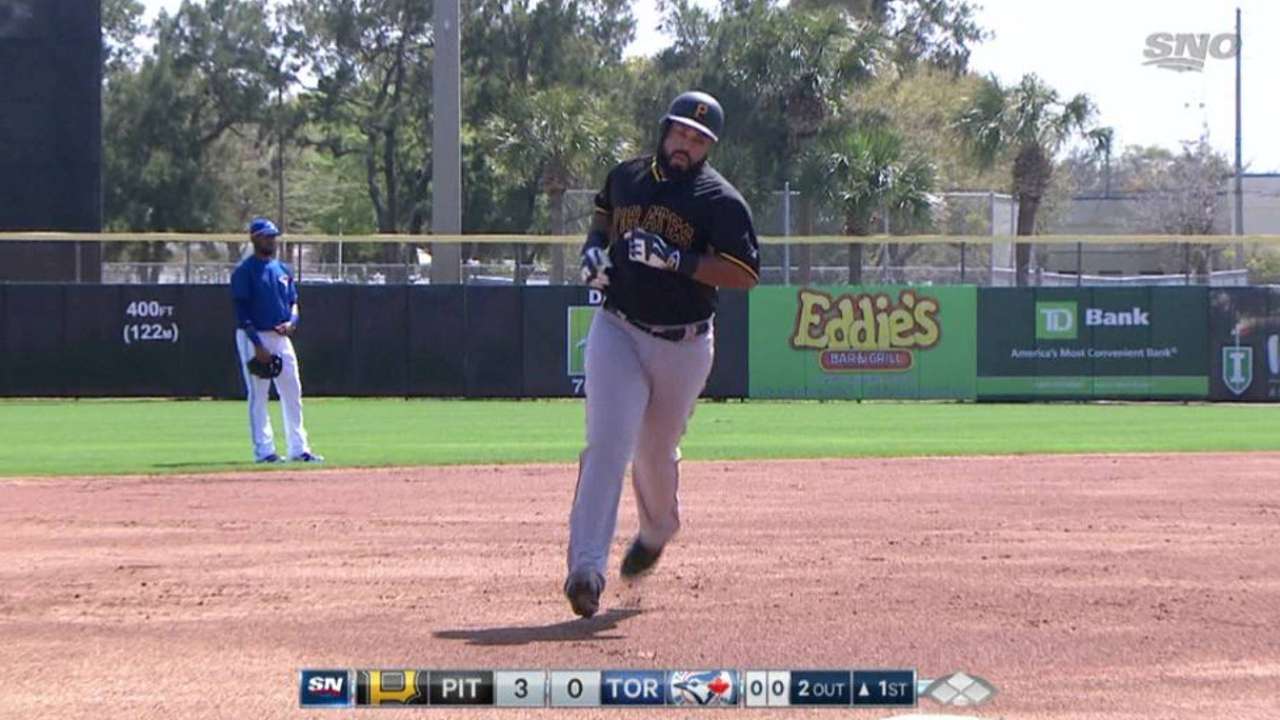 The games right now -- and the numbers they generate -- don't matter, a point hammered home Wednesday when the Pirates and Phillies played a totally unnecessary bottom of the ninth.
But it's still fair to be encouraged here and there, like when Pedro Alvarez goes oppo-boppo in his first spring at-bat or logs a shift-beating single the following day. Alvarez had been nursing a sore right elbow the last few days, temporarily pausing his ongoing transition to first base, but he was back in the Pirates' lineup on Thursday to resume his role as one of the National League's biggest X-factors going into 2015.
Actually, the Buccos have a few guys -- Alvarez, Starling Marte, Gregory Polanco and possibly Korean player Jung Ho Kang -- who could fit that category, and the very real possibility that all of them click gives Pittsburgh the potential for a monster offense, by NL standards, even with Russell Martin now suiting up not just for another team but in another country.
It's hard to believe, given the way last season started for them, but the Pirates finished '14 with the fourth-most runs and the third-highest team OPS in the NL.
I say that's hard to believe because, for the season's first two months, this was a club that averaged just 3.76 runs per game, and poor Andrew McCutchen, with basically no protection, couldn't buy a pitch to hit.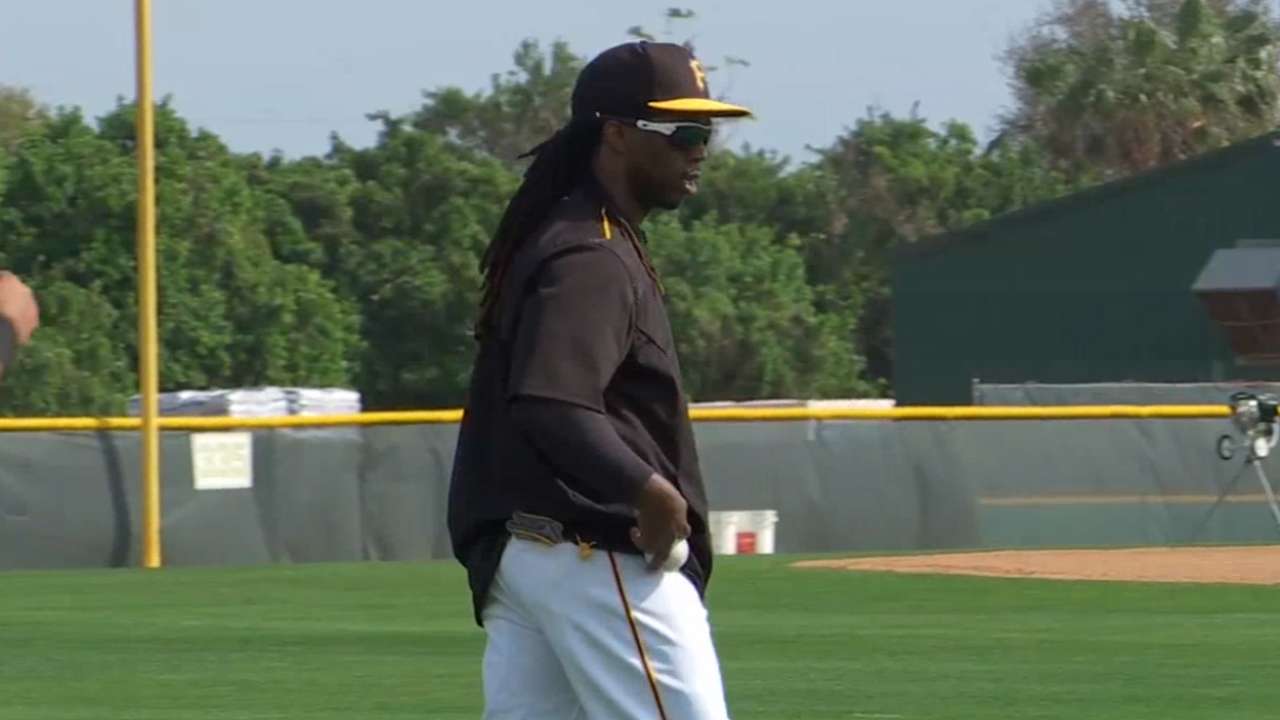 Polanco was summoned from Triple-A in mid-June not just because he had passed the future arbitration cutoff period but out of genuine need, and relying on a rookie can be a scary thing. Save for a 10-day burst of brilliance at the outset of his big league career, Polanco never really took off last year, but other guys -- out-of-nowhere batting title contender Josh Harrison, Marte, Neil Walker, Martin and the also-departed Travis Snider -- provided enough second-half thump around the ailing McCutchen to solidify the Pirates' second straight postseason appearance. This was a club few wanted to face going into October, but, alas, it was one thwarted by that well-established Giant magic.
The Other Guys, as it were (and we're talking, of course, about guys not named McCutchen), are again the focus here. Beyond Harrison stabilizing the leadoff spot and Walker providing some of the most consistent second-base production in the league, the Pirates might have enough upside to make Martin's absence negligible.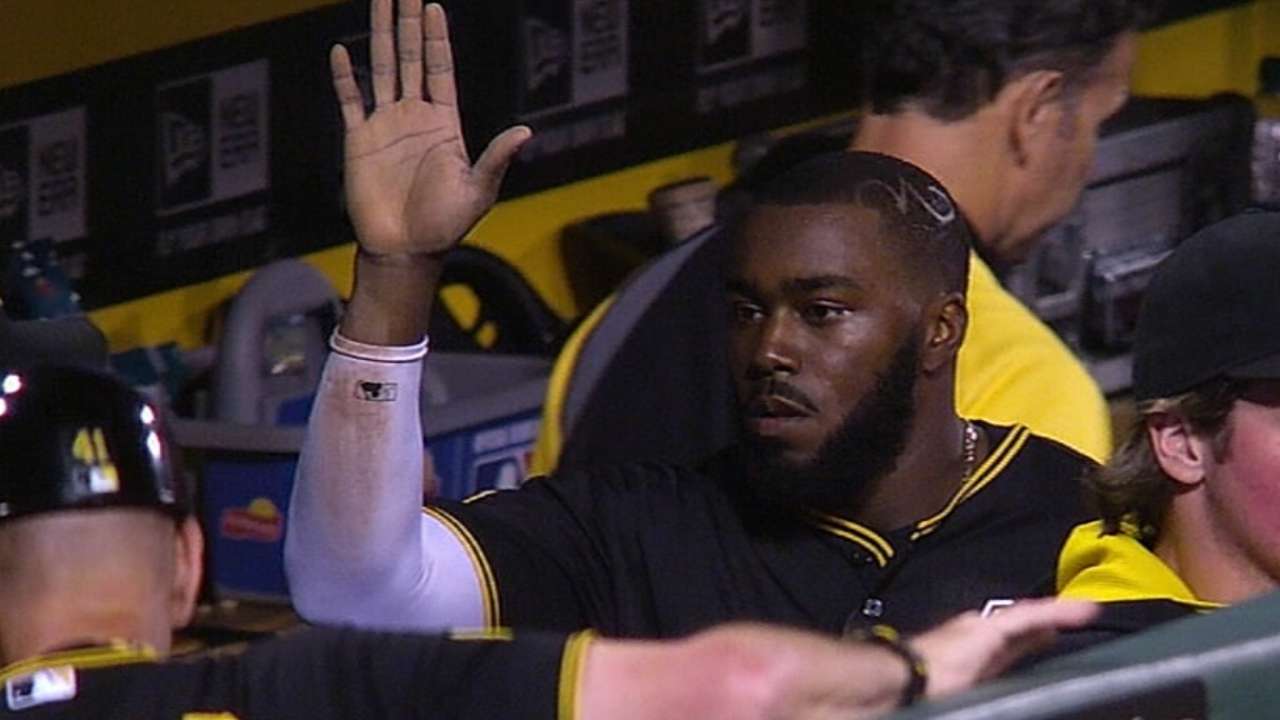 Alvarez is the biggest source of intrigue, because we know what his bat can accomplish in the bigs (a league-high 36 homers in '13) and we also know how far that bat -- and Alvarez's confidence -- sunk in '14. His slugging percentage went south, he got the yips and he lost the hot corner to Harrison.
With Corey Hart (who probably wishes he had a Hot Tub Time Machine after slicing his left foot in a hot tub mishap earlier this month) and Kang and in-house product Andrew Lambo, the Pirates have some measure of insurance against the possibility of Alvarez falling short at first, but you'd feel a lot better about them if Alvarez's very small-sample spring numbers turn into April reality. I won't bother citing those numbers here, because we all know they're worthless, but I will say that opposite-field hit tools like the ones Alvarez displayed early on -- recognizing when and how to seize the moment on outside-edge fastballs -- are the kinds of things scouts and coaches alike are looking for this time of year.
And while his power numbers took a tumble last year, Alvarez is at least working off a platform of improvement in the discipline department, having seen his walk rate climb and his strikeout rate lower in '14.
Marte seems a more bankable commodity because of the way he ascended in the second half (.348/.408/.567 slash line). Not that he's going to extrapolate those second-half stats over a full season, but Marte is just 26 and seems to be figuring out how to succeed consistently at this level. We know he's not going to draw walks, but we also know he has speed and hits a lot of line drives, so he can be a beast even without so-called proper discipline.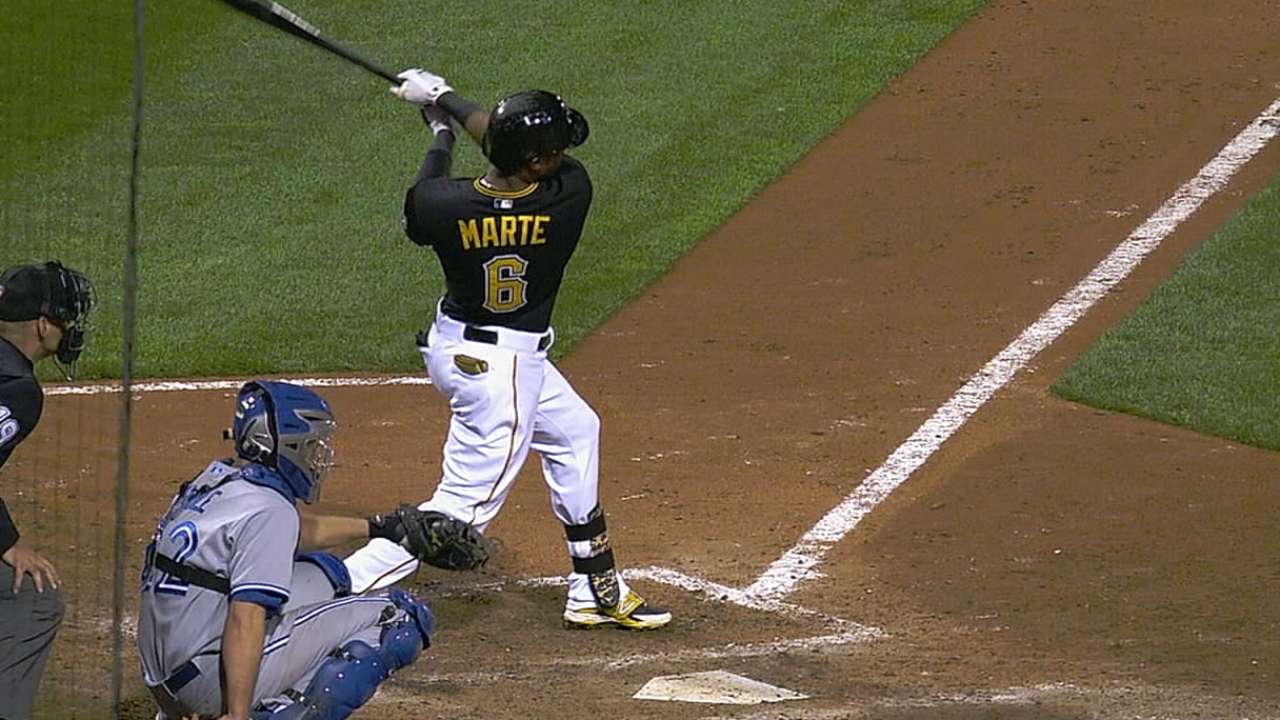 Polanco? Let's keep it cool on "El Coffee." We all got whipped into a frenzy by his Triple-A numbers and initial outburst, only to watch him quickly display a distinct inability to hit lefties. Until further notice on that front, let's just say Polanco's a 23-year-old kid with great potential who is in the midst of making major adjustments and leave it at that.
Kang's a total wild card for a club looking to graduate from the Wild Card. Ultimately, scouts don't seem to think he has the range to push Jordy Mercer out of the starting shortstop slot (at least, not initially), but there's something to be said for some bench boom, and Kang has shown some power flashes in the spring setting.
As you can tell, the Pirates have a lot of "ifs" here, and "ifs" on offense are the standard operating procedure in MLB these days. Thing is, I like the Pirates "ifs" a lot better than the majority of "ifs" elsewhere in the NL. This club should do a much better job of supporting McCutchen from the get-go in 2015.
Anthony Castrovince is a reporter for MLB.com. Read his columns and follow him on Twitter at @Castrovince. This story was not subject to the approval of Major League Baseball or its clubs.