Schmidt agrees to expanded broadcast role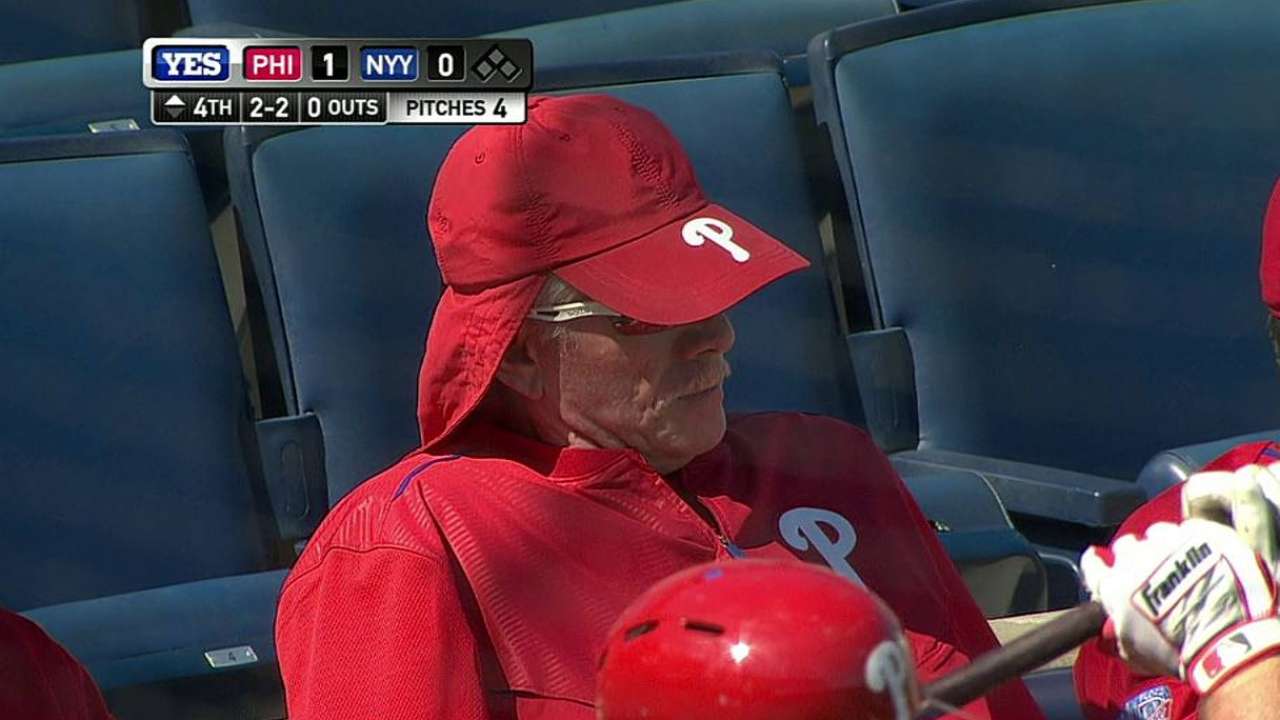 LAKELAND, Fla. -- Mike Schmidt has been a constant presence in Phillies camp this spring as a hitting instructor. He will be a more frequent sight at Citizens Bank Park this season, too.
Schmidt said he has agreed to an expanded role as a broadcaster with Comcast SportsNet, which will have him providing color commentary during Saturday and Sunday home games. Schmidt joined the broadcast team last year, but he was in the booth only for Sunday home games.
Schmidt discussed the possibility of an expanded role last month.
"I'm already in town," he said. "I actually come in town Wednesday and play golf a couple days with sponsors. Why not just do the game Saturday night? So all of them [Saturday home games], once they iron it out. The only thing that would stop it would be negotiating the fee."
Comcast last month announced Ben Davis has replaced Jamie Moyer as a color analyst. Schmidt and Davis will rejoin Tom McCarthy, Matt Stairs and Gregg Murphy on the TV team.
Larry Andersen, Scott Franzke and Jim Jackson will broadcast games on radio.
Todd Zolecki is a reporter for MLB.com. This story was not subject to the approval of Major League Baseball or its clubs.