Herrmann's versatility, improved offense key to making roster
Points to mechanics, strength conditioning as factors to early spring success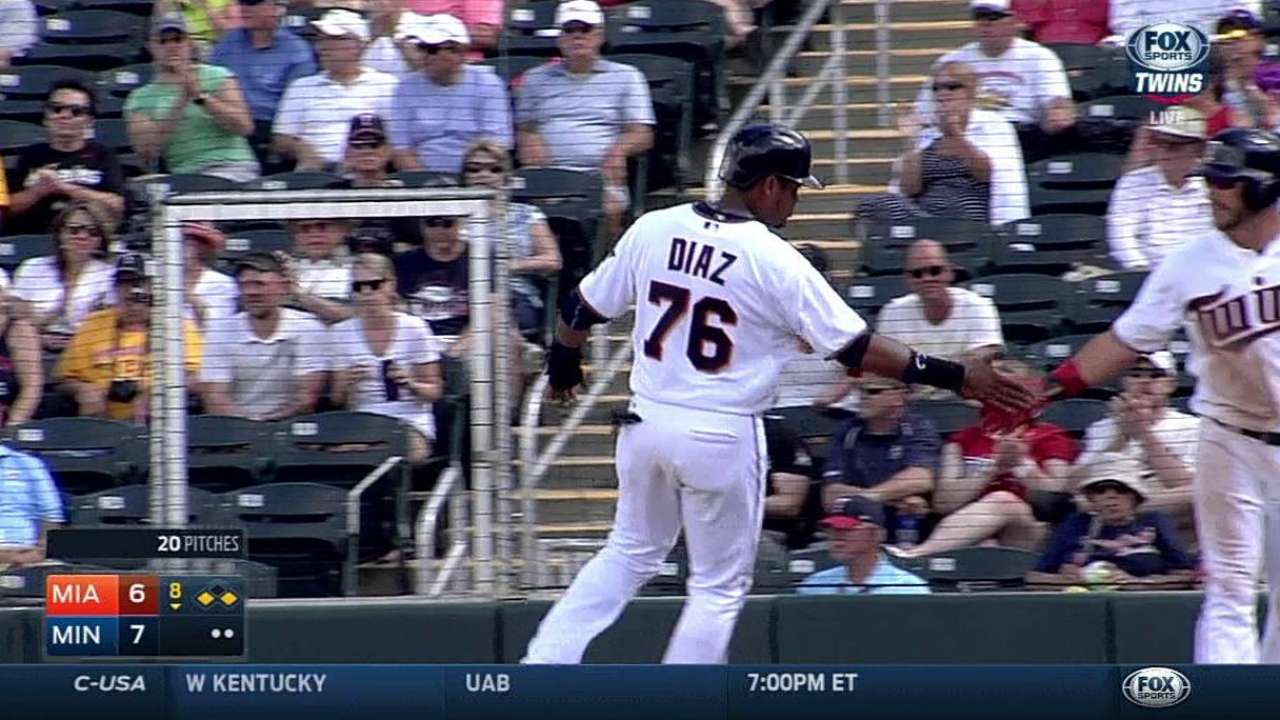 FORT MYERS, Fla. -- Chris Herrmann knows his versatility is his greatest asset.
He can catch, play both outfield spots and first base, which is a rare but important combination given the way rosters are constructed with only four bench players. But Herrmann also is aware that he needs to pick it up offensively, as he's failed to translate his Minor League success to the Majors with a career .196/.264/.284 slash line in 97 games over parts of the last three seasons.
Herrmann has been working on his mechanics this spring, while trying to improve his strength in his left hand, as he's naturally right-handed, but swings from the left side, where his weaker left hand serves as his top hand. The added strength and a change to make his swing more direct to the ball has paid off so far, especially on Wednesday, when he went 2-for-3 with a double and a no-doubt homer to right field.
"I've never broke camp with this team, so I'm looking to open up some eyes," Herrmann said. "I know people want me to improve my bat, and I want to do that myself. I know it helps out that I'm a utility guy, but at the end of the day, it's about hitting. And if I can swing the stick, I feel like I can make this team. So I'm doing everything I can."
Herrmann, 27, is competing for the backup catcher role along with Josmil Pinto and Eric Fryer. He didn't make any starts behind the plate for the Twins last season, but did catch 26 games with Triple-A Rochester.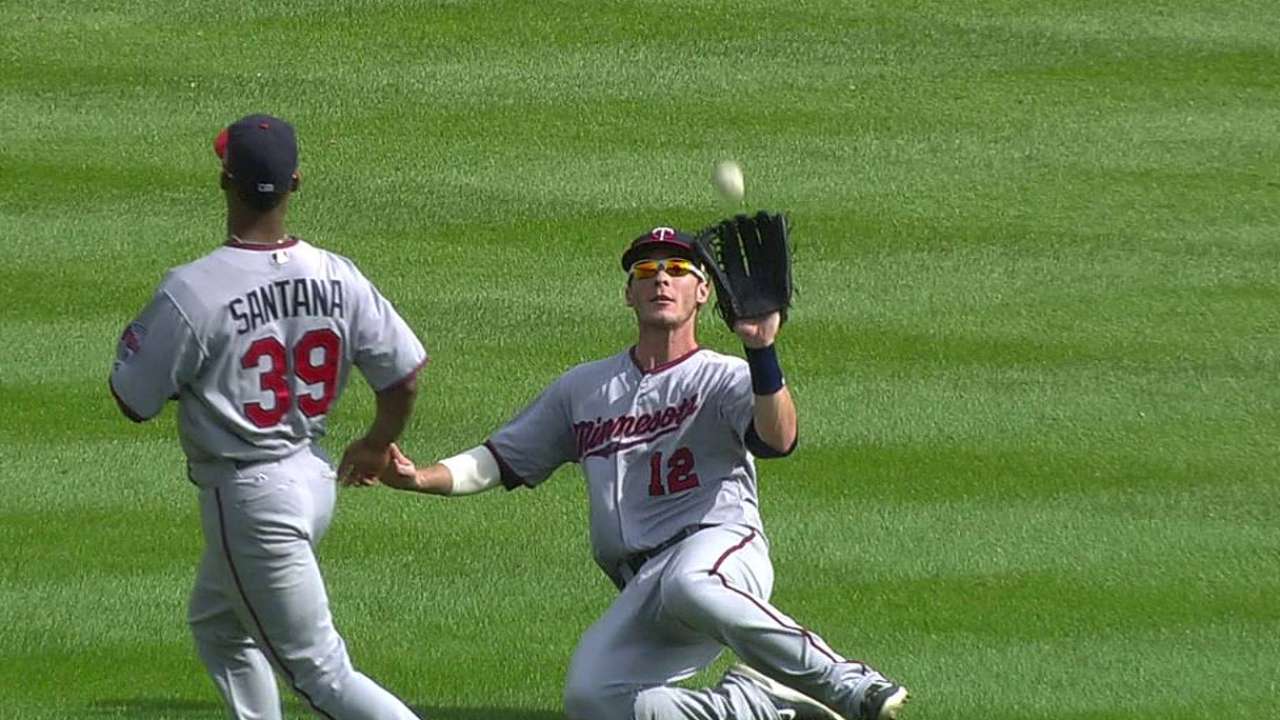 Herrmann missed time in late July and early August after being hit on his right hand by a foul tip while catching, causing him to change where he keeps his hand, which used to be by his side. After studying video of Brewers backstop Jonathan Lucroy, who keeps his hand behind his glove, he's changed to that method this spring, and is happy with his results behind the plate.
"I feel great," Herrmann said. "My arm feels good. I'm trying to change a few things catching. I had my taken off last year basically, so I'm just trying to figure out where to put my hand so it won't get hit. I found a spot that feels comfortable."
Pinto remains the favorite to be the backup catcher, but even if he wins that job, there remains a chance Herrmann could still make the team along with Pinto because of his versatility. It would also allow the Twins to use Pinto as a pinch-hitter late in games because they'd have Herrmann around as a third catcher.
Twins manager Paul Molitor, however, said he hasn't thought that far ahead yet because it's too early to determine how it will all shake out.
Rhett Bollinger is a reporter for MLB.com. Read his blog, Bollinger Beat, and follow him on Twitter @RhettBollinger. This story was not subject to the approval of Major League Baseball or its clubs.