Edgin weighing rehab vs. elbow surgery options
Mets lefty has stretched ligament and a bony mass that won't heal on their own
PORT ST. LUCIE, Fla. -- Mets left-hander Josh Edgin is considering undergoing Tommy John surgery, which would force him to miss the entire season.
Edgin returned to Mets camp Thursday from New York, where orthopedic surgeon Dr. David Altchek diagnosed him with a stretched ligament and a bony mass in his left elbow, according to Mets general manager Sandy Alderson. Edgin will spend the next few days deciding if he wants to attempt a rehab program or undergo surgery, which would sideline him until 2016.
"It's disappointing, yes," Edgin said. "Actually, really disappointing. We're going to have a great year this year, whether it's with me or without me."
If Edgin opts for rehab, he will still open the season on the disabled list. But he could contribute as soon as April, with the caveat that the stretched ligament and bony mass will still exist -- perhaps portending future injury. Surgery would knock Edgin out for the season, but theoretically fix the problem for good.
"It's not a black-and-white situation," Alderson said. "There's a certain amount of gray area here that requires some judgment on the physician's part, as well as Josh deciding exactly how he wants to approach it.
"We're going to let Josh sort through the information. We've talked about it and we've talked with the doctor. But look, I'm not the patient. I'm not the person who's got the injury or the career in front of it."
To that end, Edgin said he is considering "wife, kids, future, teammates -- a lot of stuff" as he weighs both options. Understanding that Tommy John surgery "has a great outlook on it," with most patients recovering all of their velocity within one year, Edgin also wants to pitch.
A 30th-round Draft pick in 2010, Edgin, 28, grew up on a farm in Three Springs, Pa., receiving a $2,000 bonus as the 902nd player chosen that year. He blazed through the Mets' system from there, coming to camp last month all but guaranteed of a job for the first time. Now, Edgin is facing a decision that will significantly affect his career either way.
"Whatever I choose to do, I'm going to go at it 100 percent," Edgin said.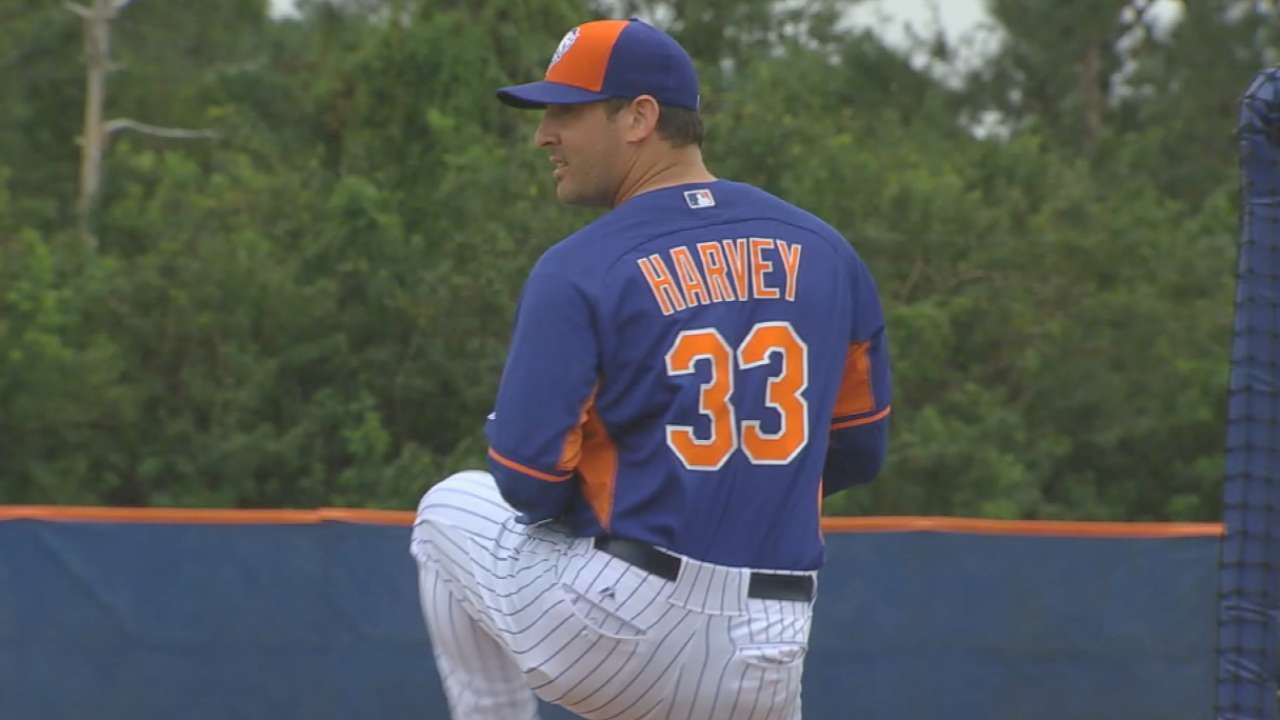 Like most clubs, the Mets have had multiple big leaguers undergo Tommy John surgery in recent seasons. Most famously, Matt Harvey underwent the procedure in October 2013 and is due to make his regular-season return in April. Closer Bobby Parnell had Tommy John surgery in April 2014 and is also due back this year, either in late April and early May. Right-hander Jeremy Hefner, who appeared in 50 games for the Mets from '12-13, underwent his second Tommy John procedure last October and will miss this entire season.
Harvey initially considered rehab before consenting to surgery. Across town, Yankees starter Masahiro Tanaka is undergoing a rehab program in lieu of Tommy John surgery. But both of those players had partial tears of their ulnar collateral ligament; Edgin's ligament is stretched like a loose rubber band, not torn, and Alderson indicated that rehab alone is not capable of tightening it.
If Edgin does miss significant time, the primary candidates to replace him are Rule 5 Draft pick Sean Gilmartin, Dario Alvarez and Scott Rice, all of whom are left-handers. Jack Leathersich is also on the team's radar, but he remains an unlikely option given his control issues. Left-hander Steven Matz, the Mets' No. 9-ranked prospect, is not a bullpen candidate at this time.
Anthony DiComo is a reporter for MLB.com. Follow him on Twitter @AnthonyDicomo. This story was not subject to the approval of Major League Baseball or its clubs.