MLB.com Columnist
Barry M. Bloom
Hoffman excited about Hall of Fame chances
Legendary closer remains humble while anticipating vote for Class of 2016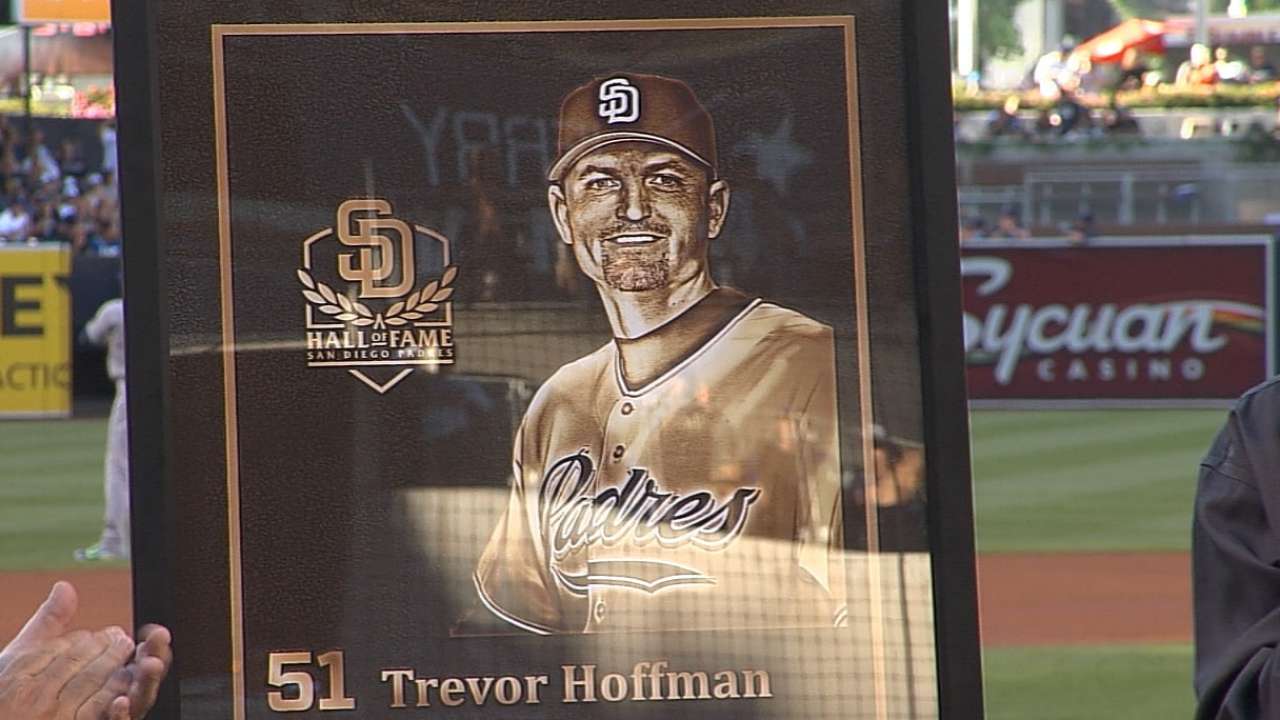 PEORIA, Ariz. -- Trevor Hoffman hasn't wanted to talk about it much, but now that his first year of eligibility for the National Baseball Hall of Fame is approaching, the great former Padres closer has decided to speak.
Hoffman is a huge fan of the upcoming Class of 2015 that will be inducted in Cooperstown, N.Y., on July 26: Randy Johnson, Pedro Martinez, John Smoltz and Craig Biggio.
"I thought it was great, [the writers] got it right," Hoffman told MLB.com earlier this spring. "The arms going in were locks, and for Craig to get over that [75 percent] threshold, it was fantastic. It's going to alleviate a little bit of the backlog, and next year is going to be a big year for Trevor."
After coming up in 1993 with the Marlins, Hoffman pitched 16 of his 18 seasons with the Padres before playing his final two seasons with the Brewers. Hoffman finished with 601 saves -- the most by far in National League history. He is second all-time in MLB history behind only the Yankees' superlative Mariano Rivera, who finished with 652 saves and 42 more in the playoffs, where he logged an incredible 0.70 ERA.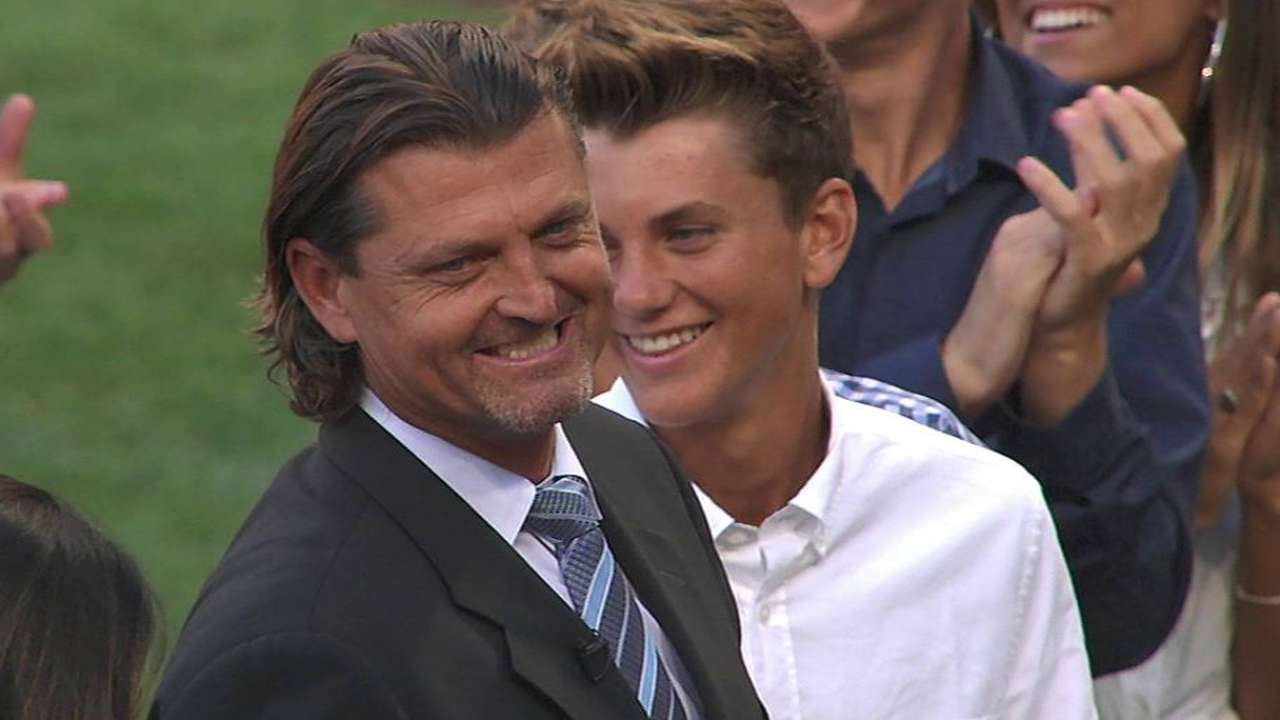 Hoffman will be on the ballot for the first time when they are sent out in November to eligible members of the Baseball Writers' Association of America. So will Ken Griffey Jr. They are the top freshman for the Class of 2016. It's a heady time for Hoffman, whose title with the Padres was elevated this season to senior advisor for baseball operations. His expanded duties include reviewing pitching at every level of the Minor League organization and acting as a liaison with the big league club.
Hoffman is in camp wearing his familiar No. 51 -- one of five numbers retired in Padres history, along with Steve Garvey (6), Tony Gwynn (19), Dave Winfield (31) and Randy Jones (35). If and when Hoffman is elected, he'll join the late Gwynn as the players in the Hall with the longest San Diego tenures. Gwynn -- who retired with a .338 average, eight NL batting titles and 3,141 hits -- played his entire 20-year career with the Padres. He was inducted in 2007, along with Cal Ripken Jr.
It's only now that Hoffman has allowed himself to even be thought of in the same vein as the game's legendary stars.
"Because [the voting is] closer, it's easier to talk a little bit about," said Hoffman, who recorded 552 of his saves for the Padres. "It would be a fantastic topping to a career, a tremendous honor. I have no idea what my chances are. I'll just take a page out of Tony's book. He wasn't sure [he'd be elected], and people used to ask him, 'How can you think that way?' But you certainly don't know how the vote will go. You're not sure of the overall thinking of the writers around the country.
"Maybe in that little pocket you played in, you get a lot of positives. To get that 75 percent of the vote is huge. It's not easy."
Gwynn had his name featured on 97.6 percent of the 545 ballots cast, and his 532 votes were the second most in history. Ripken, at 98.5 percent and 537 votes, had the most.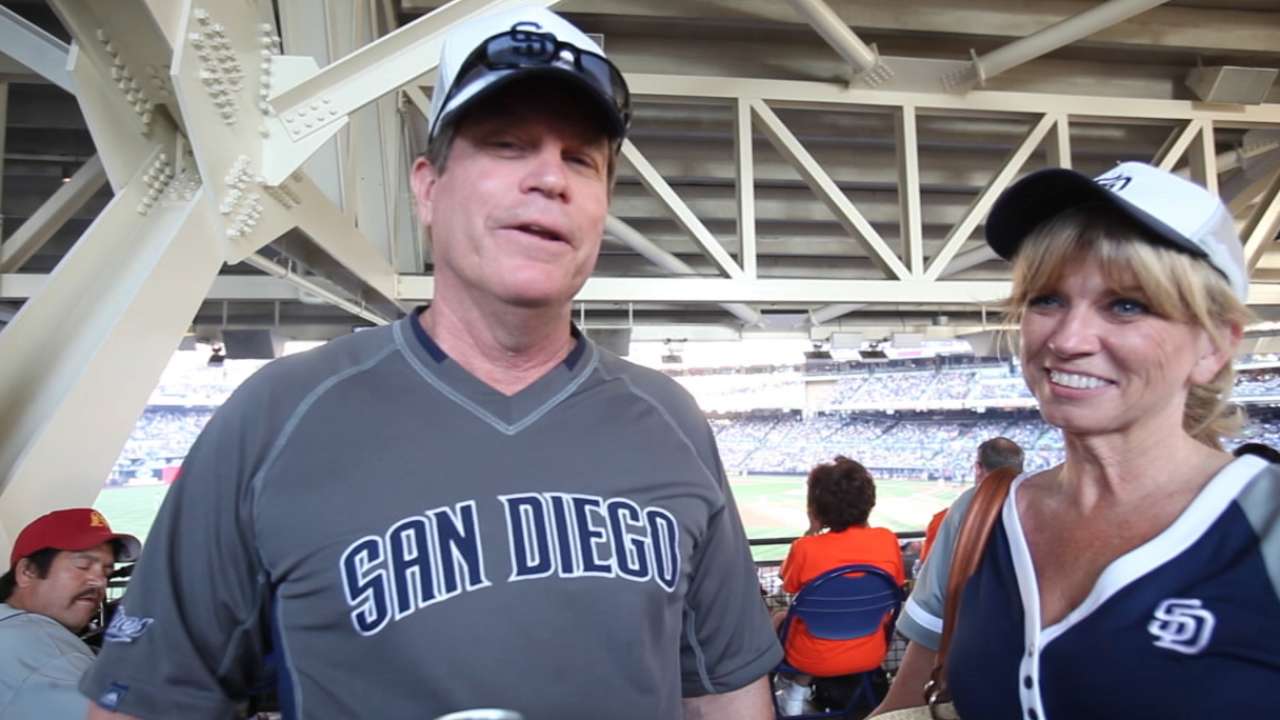 Relievers historically don't fare that well. The past two closers elected -- Bruce Sutter in 2006 and Rich "Goose" Gossage in '08 -- had 76.9 percent and 85.8 percent, respectively. Dennis Eckersley and Smoltz split their careers as a starter and closer. Eckersley earned 83.2 percent of the votes cast in '04, and Smoltz got 82.9 percent earlier this year. The latter two both got in during their first time on the ballot. Sutter was on the ballot for the 13th time and Gossage the ninth. So it can take some time, and writers seems to have difficulty determining what to do about closers.
"It's a specialty role," Hoffman said. "We've seen the same thing with the DH. The writers really don't know how to view one guy against another guy. I don't think it's cut and dried. I think Goose is the one guy to point to that was a big chip for the relievers to come."
Rivera, of course, may be the exception, having pitched his entire 19-year career in the American League for the Yankees. His support should be overwhelming. The right-hander, who retired two years ago and will be eligible for the Hall in 2019, is considered the most dominant pitcher in postseason history. The Yankees gave him plenty of opportunity, going to the playoffs 16 times in his career and the World Series seven times, winning five of them.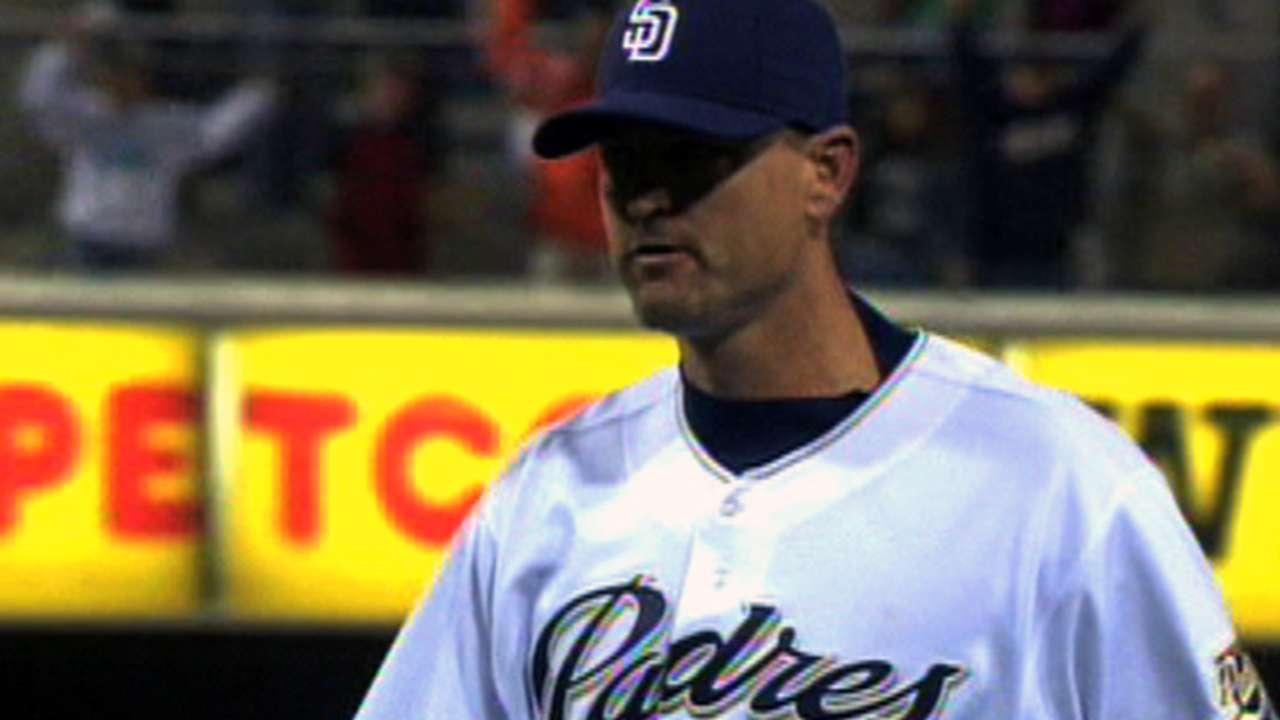 Hoffman only had four saves in 12 postseason appearances, but he only went to the playoffs four times, all with the Padres. His only World Series appearance was in 1998, when the Yankees swept San Diego.
It's a small sample size, but no matter. Hoffman's career will always be compared against Rivera. After all, the top reliever awards in their respective leagues are now named in honor of the two lights-out closers.
"Well, there is no comparing to Mo," Hoffman said. "I don't think anyone compares favorably to his postseason career. That's just part of it. The limited opportunities I had weren't great. It'll certainly get picked on. You can make a case for or against, however you want to pound it. If that's a hiccup you're looking at -- something like 10 games -- that'll make a difference.
"And I understand that the guys who have gone in were great primetime guys under the microscope, under the bright lights at that time of the game, but there's nothing I can do about it."
Barry M. Bloom is a national reporter for MLB.com and writes an MLBlog, Boomskie on Baseball. Follow @boomskie on Twitter. This story was not subject to the approval of Major League Baseball or its clubs.