MLB.com Columnist
Lyle Spencer
Chemistry experiment: Does bonding matter?
Some argue team unity is vital to success, while others believe it's not necessary for winning
PHOENIX -- Chemistry on and off the field is a matter of ongoing debate by baseball insiders. Some believe it is absolutely essential to success; others believe it is overrated. Some general managers take it into serious consideration in personnel moves; others don't attach significant value to it.
"Very strongly," Angels general manager Jerry Dipoto said when asked if he's a believer. "You want to be smart enough when you have that chemistry to keep it. It's something you have to keep in mind when you're bringing in a new player, how he'll fit in with the team.
"One of the qualities of every good team is character, and chemistry is a big part of that. You want to keep it as long as you can."
Mariners manager Lloyd McClendon, based in part on his experiences as a player, is skeptical of how vital healthy clubhouse chemistry is in a team's performance.
"When you win," McClendon said, grinning, "you have great chemistry. I played on teams that had players that didn't get along well at all, but they won."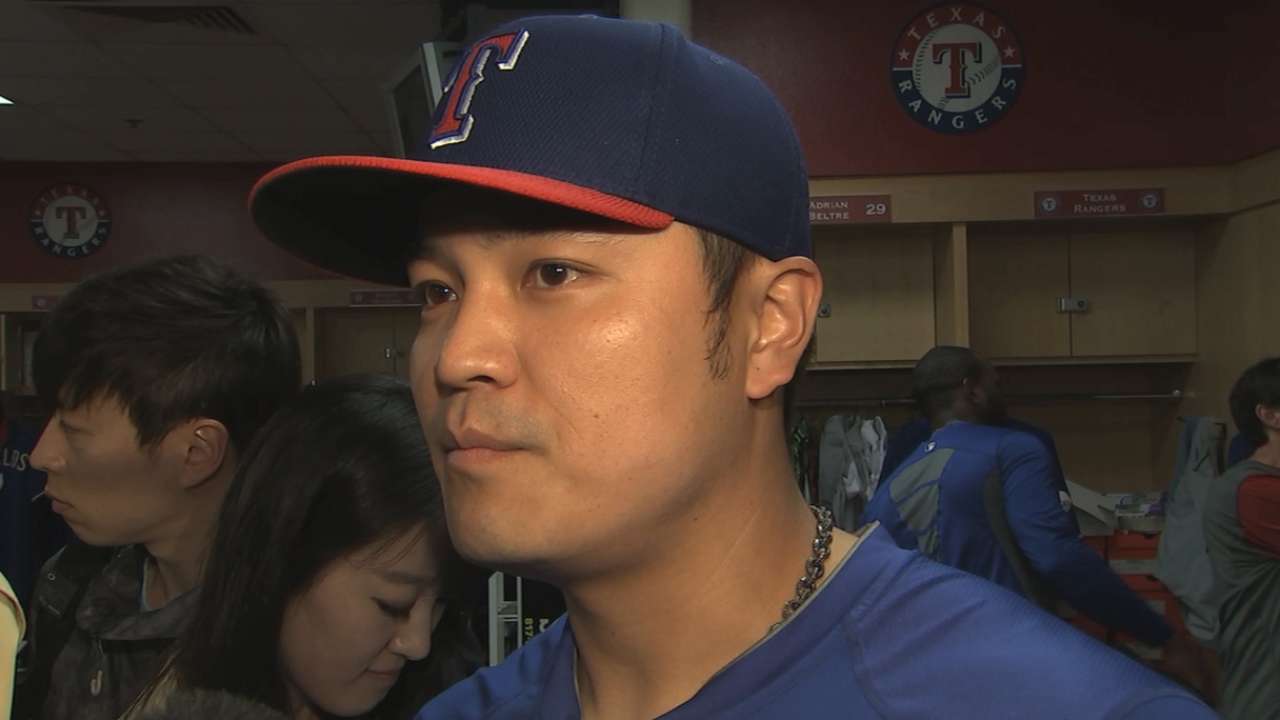 First-year Rangers manager Jeff Banister is leaning on his great third baseman, Adrian Beltre, to help build a working environment resulting in positive clubhouse chemistry.
"To be able to walk into a big league clubhouse for the first time as a manager and have a guy like Beltre there, the kind of leader he is, makes a huge difference," Banister said. "He'll take younger guys and shape and mold how they approach the game. That is so important, having a guy like that the young guys can look up to and follow.
"That's their clubhouse. You want them to be comfortable, and you want guys to maintain that chemistry in the clubhouse. That's why it's such a great game. I came from a ballclub [the Pirates] that had great chemistry, right up there with the best in the game."
Indians GM Chris Antonetti takes chemistry into account in the complex process of putting together a roster.
"It's an important part of what we're trying to build, a successful team," Antonetti said. "To have it come together, you need the right parts working together. Chemistry is a very important part of the equation."
Known as a master of chemistry building with the Rays, new Cubs manager Joe Maddon has a philosophy built on stressing the positives and aiming high as a team.
"Everything in this game is connected," Maddon said. "It's all about me building relationships with you and then you trusting me. And then we can have an exchange of ideas. That's it. Everybody wants to say they want to go to the World Series. But what's the process in how to get there?
"The first three steps for me are relationship building, development of trust, and then at that point, now we could honestly exchange ideas without any pushback. That's my main objective when I walk in the door."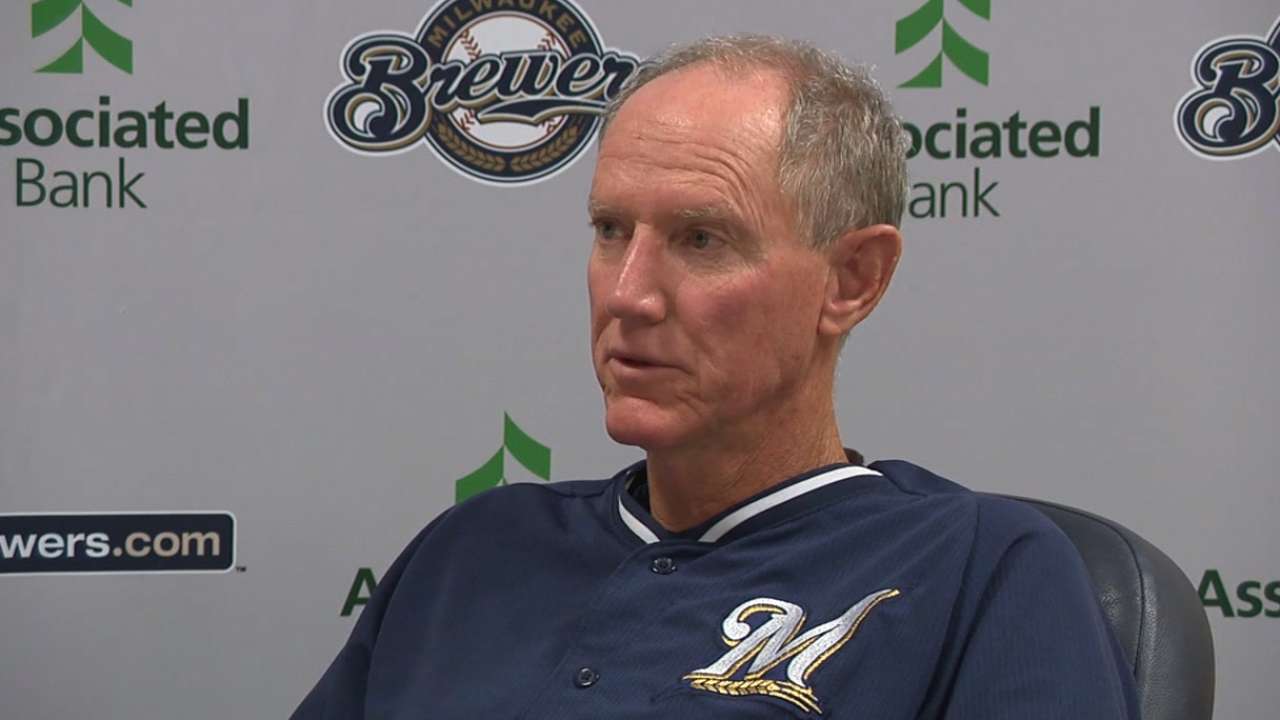 Angels manager Mike Scioscia always stresses the importance of on-field chemistry, starting with the pitcher-catcher relationship, with the sense that clubhouse chemistry will evolve naturally.
"The chemistry you have on the field is what counts most," Scioscia said. "And that starts with how your catcher calls a game and works with a staff. There's also the chemistry in the middle infield, in the outfield, how players are aware of each other and how they interact on the field.
"Clubhouse chemistry is obviously a plus, something you want to see. But it won't help you win games if you don't have chemistry on the field. That's what matters."
Walt Jocketty, general manager of the Reds, agrees with Scioscia on the importance of the catcher in creating and maintaining chemistry on the field and in the clubhouse.
"In St. Louis," where Jocketty was GM and manager Tony La Russa built a powerhouse, "a lot of the team's success was -- and is -- because of Yadier Molina. I would say it's the same thing now with the Giants and Buster Posey. We feel we have a talented young catcher in Cincinnati with a great future. Devin Mesoraco is showing the leadership skills you look for in a catcher.
"Good pitching and good catching go together," Jocketty said. "The intangibles with the defense start with how your catcher handles the pitching staff, his leadership skills. I've always built my clubs with pitching and defense."
For Brewers manager Ron Roenicke, chemistry is defined by players who "get it," who understand what it takes to unify a clubhouse and keep it unified through hard times.
"Torii Hunter is one of those special guys who knows instinctively what to say and when to say it," Roenicke said. "Teammates respond to a guy like Torii; he's got a great personality and understands the game in a deep way. It's a lot easier to have good chemistry when you have players like that."
Lyle Spencer is a reporter for MLB.com. This story was not subject to the approval of Major League Baseball or its clubs.