Ferrell poised to join the exclusive 10-team club
When veteran left-hander Bruce Chen found out about Will Ferrell's plan to play for 10 different teams in one day Thursday while playing nine different positions, he was certainly surprised and impressed. But he wasn't feeling outdone by the actor with a penchant for sports.
Chen is actually bidding to play on his 11th team now that he's in camp with the Indians as a non-roster invitee this spring. He is one of three active players with 10 or more teams on his resume, the others being LaTroy Hawkins of the Rockies and Jamey Wright of the Rangers, who also is hoping to win a spot on his 11th club.
"I've got 11 teams, so I've still got him," Chen said.
Technically, Chen needs to make the Indians to make it 11, but at least he has been in 11 different dugouts in Spring Training, which is one more than Ferrell will have once he finishes his whirlwind tour of the Cactus League on Thursday. In coordination with an HBO special, Ferrell is pulling the 10-team gig to help the fight against cancer as well as pay tribute to the historic feat of Bert Campaneris five decades ago.
Ferrell will more than one-up Chen in that department, playing all nine positions.
"I haven't played all the positions yet. I've just kept throwing with my left arm," Chen said.
Chen is one of 28 players since 1901 to have played with 10 or more teams, led by Octavio Dotel with 13, his last one the Tigers in 2013. From Ken Brett to Todd Zeile, the list includes some All-Stars and some players who obviously moved around a little bit, but remained relevant for one team or another. And it's not just players who have been in the Majors since free agency began -- Tommy Davis played for 10 teams from 1959-76, and Bob Miller pitched for 10 clubs from 1957-74.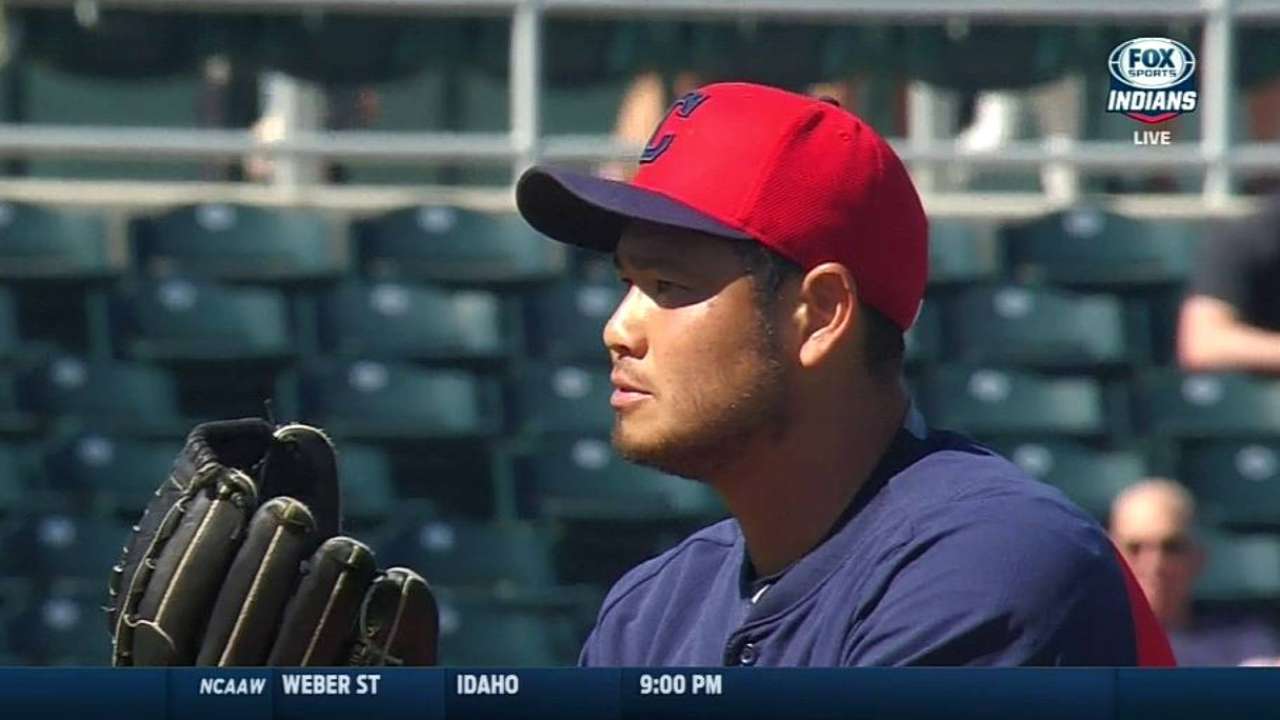 For Chen, the feat of playing for 10 teams in one day poses a lot of questions that he has faced going from team to team within a season or over the winter, from knowing each team's signs and outfield shifts to managing the nuances of each spot.
"How are the teammates going to perceive him? He's going to play for one team and then he'll face that team, trying to play for the other guys?" Chen said, wondering most about how he's going to be able to play catcher.
Naturally, Chen has seen his share of players go from one clubhouse to another when a trade has been made. But that's something he didn't experience in his four trades earlier in his career, the rest of the moves coming via free agency.
For Chen, having 10 teams going on 11 on his Major League resume is something he takes some pride in -- after all, all those teams wanted him. At age 37, it's easier to have that perspective.
"It's pretty neat," he said. "When you're going through all the stuff and going from one team to another, it's not as cool as it is now that I look back. I played in New York, I played in Cincinnati, I played in Baltimore. I played in all these different places and lived there, and saw all different organization philosophies, different pitching coaches. All those experiences have helped me become the pitcher I am today. If I hadn't gone through all those, I wouldn't be the pitcher I am today."
Really, the only thing Chen is disappointed in as Ferrell makes his one-day run through 10 uniforms is that one of them isn't the Indians -- or even the Royals, their opponent Thursday.
That's because it turns out Chen has crossed paths with Ferrell while pitching before.
"I wish he was playing here for us," Chen said. "Last time I saw him, he went to Kansas City for a poker tournament and I was pitching, and the whole time he was yelling, 'Come on, Chen! Come on, Chen!' So I wish he was here, so I could go 'Come on, Will! Come on Will!' the whole time, maybe get some payback."
Players who have played for 10 or more teams in the Majors:
13 Octavio Dotel
12 Mike Morgan
12 Matt Stairs
12 Ron Villone
11 Paul Bako
11 Miguel Batista
11 Henry Blanco
11 Royce Clayton
11 Kenny Lofton
11 Terry Mulholland
11 Dennys Reyes
11 Julian Tavares
11 Rick White
11 Todd Zeile
10 Russell Branyan
10 Ken Brett
10 Bruce Chen*
10 Tommy Davis
10 Alan Embree
10 Jose Guillen
10 LaTroy Hawkins*
10 Roberto Hernandez
10 Kevin Jarvis
10 Dan Miceli
10 Bob Miller
10 Russ Springer
10 Brett Tomko
10 Jamey Wright*
* - active
John Schlegel is a national reporter for MLB.com. You can follow him on Twitter @JohnSchlegelMLB. This story was not subject to the approval of Major League Baseball or its clubs.