Puig slams into center-field wall to make circus catch
Dodgers star not expected to miss any time after aggressive play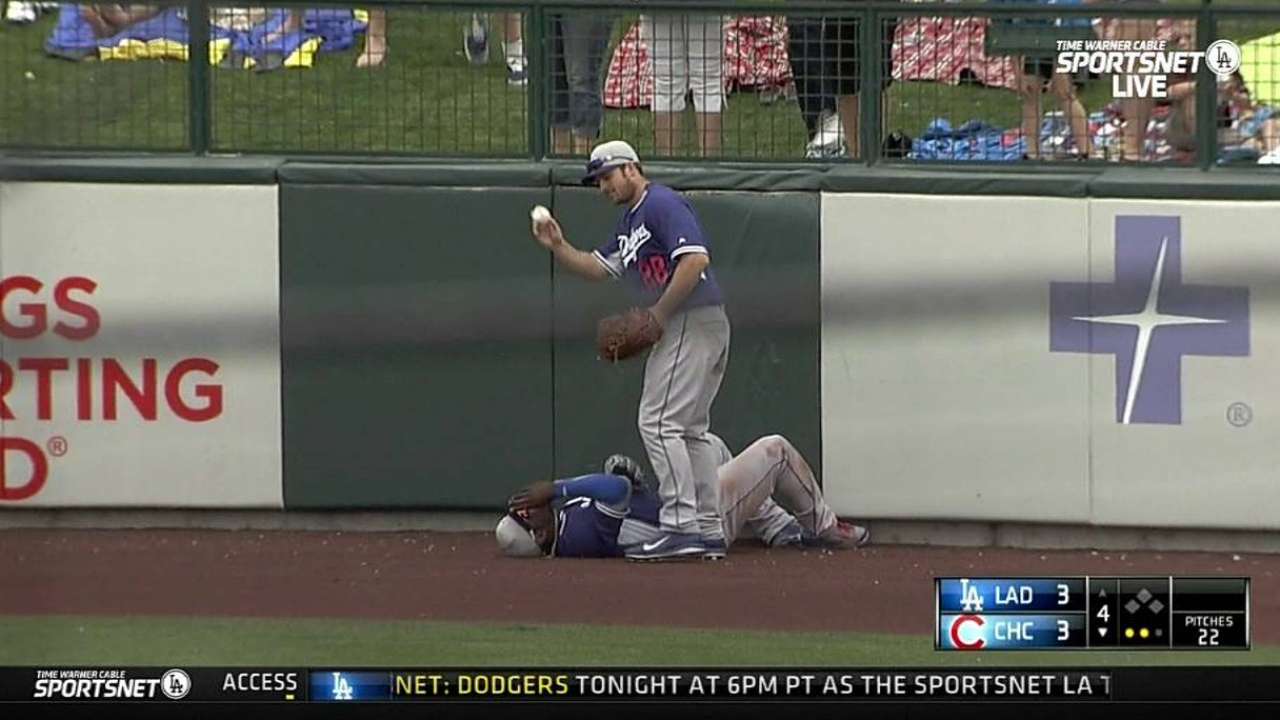 MESA, Ariz. -- In the fourth inning of a Spring Training game against the Cubs on Wednesday, Yasiel Puig slammed his back into the outfield fence at Sloan Park because that's what Yasiel Puig does.
"He's just going to play," Dodgers manager Don Mattingly said, dismissing any concern over Puig's aggressiveness.
For this game, Puig had moved over from his right-field spot to get a start in center because, as Mattingly has said more than once, he's still in the mix to play there.
So Puig had to chase down Anthony Rizzo's long fly ball that was hit so hard, pitcher David Huff just assumed the ball was out and was asking plate umpire Jim Reynolds for a new baseball when the old one was snagged by Puig, as he leaped into the padded fence and tumbled to the warning track.
For his part, Puig finished dressing and joked that he was headed toward the hospital, before saying an ice pack at home will do.
"Ouch, that hurt," Puig posted on Instagram, with a photo of the play.
Ouch, that hurt https://t.co/O4FTrjwMno

- Yasiel Puig (@YasielPuig) March 11, 2015
Puig is scheduled to start Thursday night against San Diego.
Ken Gurnick is a reporter for MLB.com. This story was not subject to the approval of Major League Baseball or its clubs.