Lester getting in sync with new batterymate Montero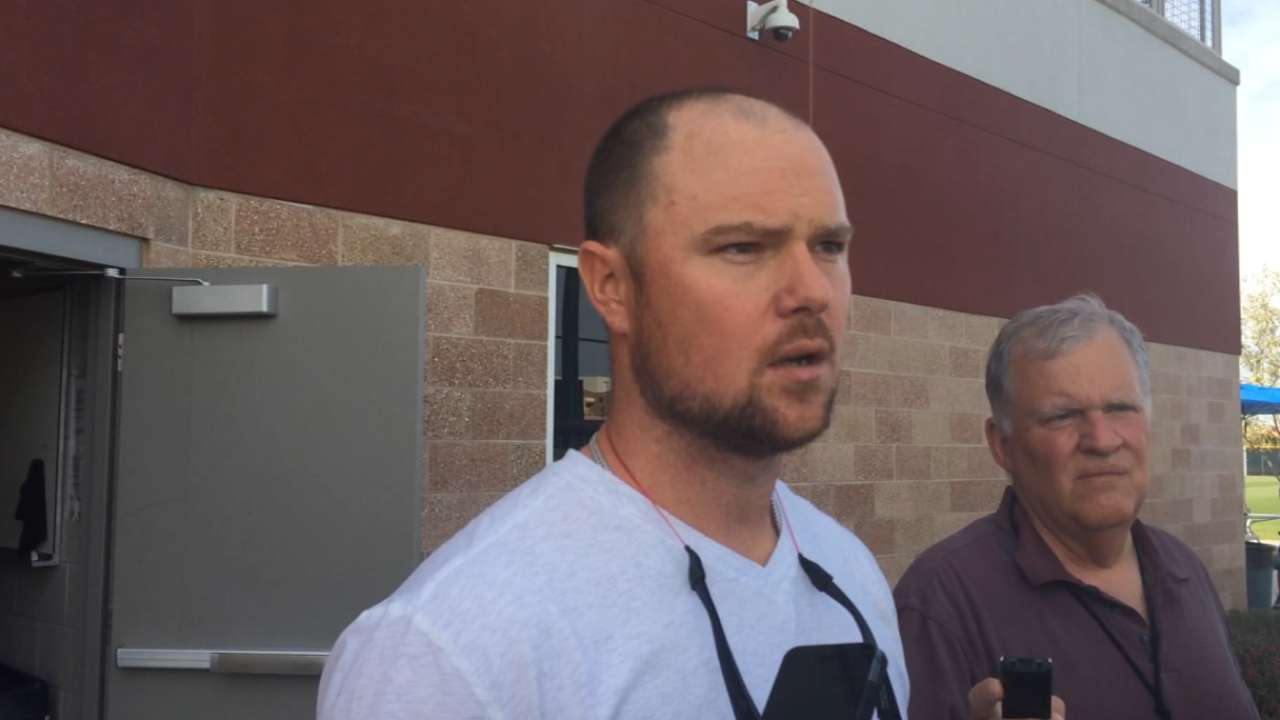 MESA, Ariz. -- Cubs catcher Miguel Montero didn't mind having Jon Lester disagree with a few of his pitch selections.
"At this point, I want him to shake me off," said Montero, who was behind the plate Wednesday for Lester's second spring outing. "I want to learn from him. It doesn't matter how much video you watch -- I watched a lot of video and a lot of film of him, and I talked to [catcher David] Ross a lot.
"[Lester] probably shook me off a few times but that's good, I learned from that," Montero said. "Other than that, I was pretty happy with the job and he seemed comfortable as well."
The two were in sync in the first inning against the Dodgers as Lester needed six pitches to retire the side. The Cubs' Opening Night starter, Lester threw first-pitch strikes to 10 of the 11 batters he faced, and was lifted after three innings, serving up three singles while striking out two.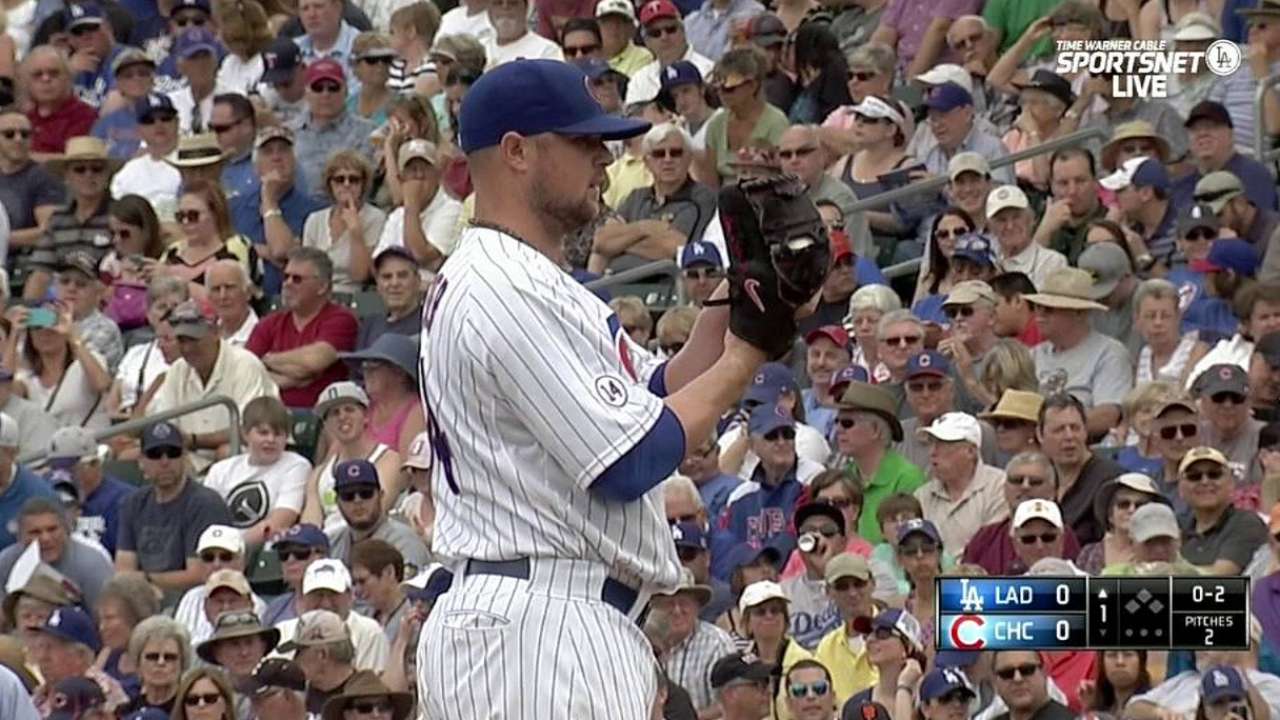 "Strike one, it's easier said than done," Lester said. "It's something I've battled with a long time, something I always try to hammer home. Strike one, it changes the whole dynamic of the game, it's not just that one hitter.
"Guys are already going up there either on the defense or they're going up there hacking," he said. "That's when you change it up on them and maybe throw something that has a little bit of a wrinkle to steal a strike or get a mis-hit or something like that."
Ross, who was paired with Lester in Boston, caught the lefty's first outing with the Cubs, and manager Joe Maddon hasn't indicated if he'll keep them together this season. Montero is still learning his pitcher and was a little concerned during warm-ups because Lester didn't seem right in the 'pen.
"I knew once he crossed the line, he would be totally different, and sure enough, he threw the ball well," Montero said.
Lester was happy with his tempo. Still, expect the two to have a few discussions about pitches.
"We don't mind [having pitchers] shaking us off a few times, and [pitchers] don't mind shaking off a few times," Montero said. "It takes time, it's a learning process, get to know the guy, get to build up that confidence -- mutual, his confidence in throwing to me and my confidence in calling the game. It takes a little bit of time but it's nothing to worry about."
When a pitcher throws 27 of 37 pitches for strikes, which Lester did, it's a fairly easy day.
"He just hits spots and he actually, for a catcher, makes your job easier just sitting there and waiting for the pitch because you know it's going to be a good pitch," Montero said.
Carrie Muskat is a reporter for MLB.com. She writes a blog, Muskat Ramblings, and you can follow her on Twitter @CarrieMuskat. This story was not subject to the approval of Major League Baseball or its clubs.