What to watch for in today's games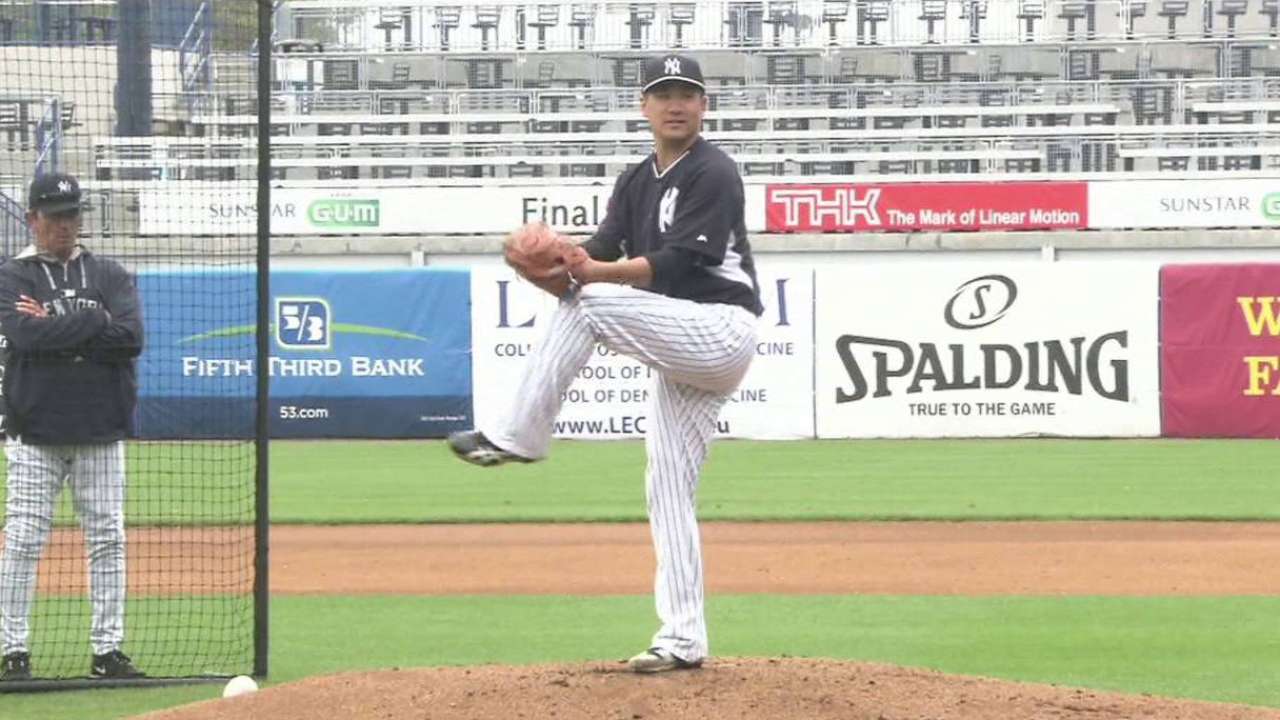 Spring Training action will continue today, with one of the game's marquee pitchers making his spring debut. As for the Cactus League, a handful of games will feature an unexpected special guest, and one of the offseason's most talked-about free agents will get acquainted with one of his new rivals.
Here are a few things to watch for:
• Tanaka set to make spring debut: ATL@NYY, 7:05 p.m. ET (MLB.TV, MLB Network and Gameday Audio)
Yankees ace right-hander Masahiro Tanaka is set to make his Grapefruit League debut against the Braves. Tanaka, 26, who missed two and a half months last season after suffering a partial tear of his ulnar collateral ligament in July, finished his rookie season 13-5 with a 2.77 ERA over 20 starts last season.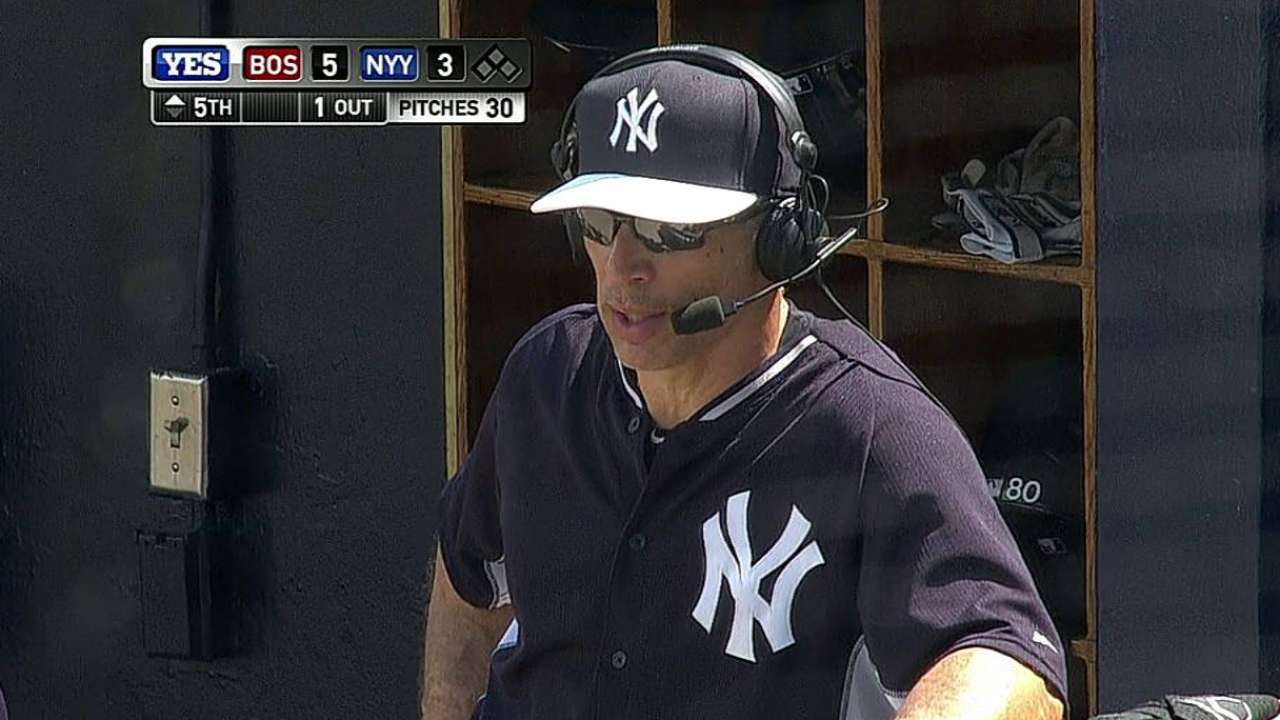 Tanaka returned for two starts in late September but allowed eight runs (six earned) off 12 hits over just seven innings -- for a 7.71 ERA. Tanaka, who faced nine batters over two innings in a simulated game on Saturday, feels fully healthy this spring.
"Whenever, wherever they want me to go, I think I'm ready to go into a game," Tanaka said.
• Shields faces new rival in second spring start: LAD@SD, 9:15 p.m. ET (MLB.TV and Padres audio webcast)
The Dodgers will face one of the offseason's biggest pitching acquisitions for the second straight day when they take on James Shields and the Padres in a rare Cactus League night game. This comes one day after the Dodgers squared off against new Cubs ace Jon Lester.
Shields, who last month signed a franchise-record four-year, $75 million contract, tossed just 11 pitches over one scoreless inning on Saturday against the Giants in his spring debut. He'll likely work a bit longer in tonight's game in what should be the first of multiple run-ins this season with the rival Dodgers.
This game will also be the final stop for actor/comedian Will Ferrell, who plans to appear at all 10 positions while playing for 10 teams in five Cactus League games.
Paul Casella is a reporter for MLB.com. This story was not subject to the approval of Major League Baseball or its clubs.