Graveman gets high marks for moxie on mound
A's young righty shows poise, instincts in second spring start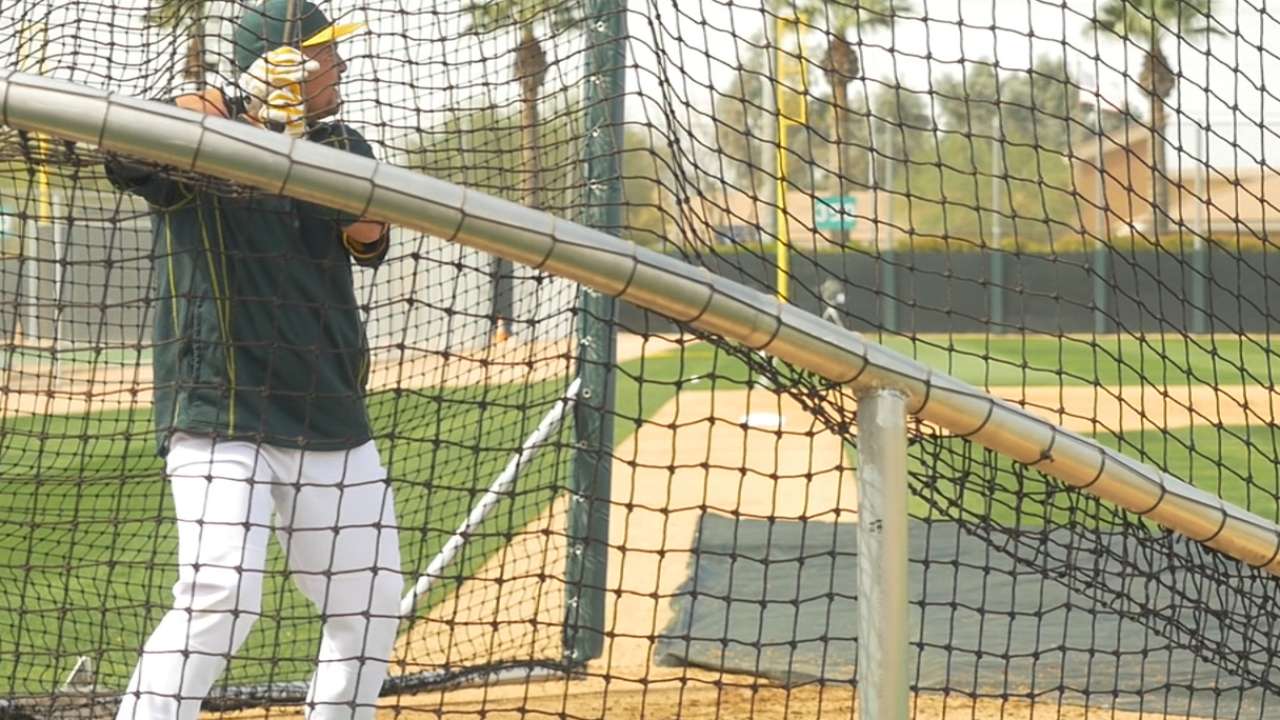 MESA, Ariz. -- Beyond the numbers, Kendall Graveman is impressing with smarts and poise on the mound.
The 24-year-old A's rotation candidate threw three solid innings in his second Cactus League start on Wednesday, limiting the Indians to one run on two hits with one walk and one strikeout.
One of those hits was a second-inning leadoff triple off the bat of former Athletic Brandon Moss, who was stranded at third after Graveman got an infield pop-out from Lonnie Chisenhall with his cutter and, after walking James Ramsey, induced an inning-ending double play from Jerry Sands.
"Those are the type of things that you look for, that you have the type of stuff to get out of an inning like that and get a double-play ball when you need it," said A's manager Bob Melvin. "He knows who he can pitch around a little bit, and because his command's so good, he's not afraid to get in a bases-loaded situation if he has a guy he thinks has a better chance of getting a double-play ball."
"I told [catcher Stephen] Vogt that if we walk this guy here, it's no big deal," Graveman said. "I wasn't going to give in there with a guy on third with one out. I knew if I walked him, I had a real good chance of getting a double play, and that's what we did. Went 0-2 sinker in and got in on him a little bit."
Graveman got through his three scheduled innings on just 32 pitches, so he threw 15 more in a bullpen session to reach his limit on the day.
"That's what I kind of pride myself on, getting someone out with those first three pitches," he said. "If I can do that and let the defense work, throw less than 12 or 13 pitches in an inning, that's my goal."
Here are more Athletics news and notes from Wednesday:
• Outfielder Coco Crisp (right lower triceps strain) was scheduled to do some stretching and running Wednesday but is not expected to resume baseball activity for several days.
• Infielder Andy Parrino exited Wednesday's game after just three innings after an Indians opponent stepped on one of his hands while sliding into second base in the second.
Jane Lee is a reporter for MLB.com. This story was not subject to the approval of Major League Baseball or its clubs.