Rodon keeps focus on improving each outing
Lefty allows three runs over 2 1/3 innings Wednesday vs. Rangers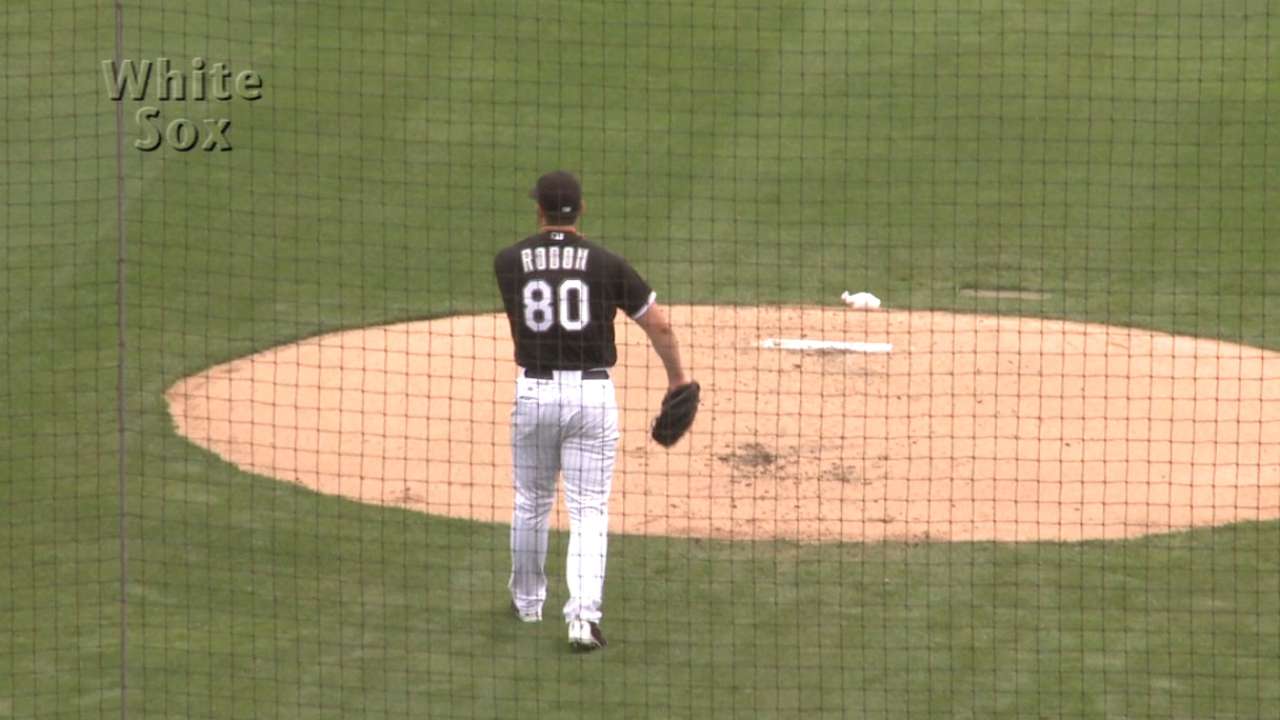 GLENDALE, Ariz. -- Carlos Rodon wants Chris Sale's right foot to heal as quickly as possible, just like every other member of the White Sox organization. The 22-year-old understands that high hopes for the 2015 season certainly are enhanced by Sale's presence at the top of the rotation.
Rodon, ranked by MLB.com as the No. 14 overall prospect in baseball and the No. 2 left-handed pitcher, also understands that his Cactus League job is to pitch and not worry about how he fits in the White Sox starting five or pitching staff overall coming out of Spring Training, even with the team announcing Wednesday that Sale will not be ready for Opening Day in Kansas City.
"Honestly, I can't even think about that," said Rodon, who allowed three runs on five hits over 2 1/3 innings, while striking out one and walking one, during his start Wednesday against the Rangers at Camelback Ranch. "Just thinking about going over pitch selection today, and worrying about my next [bullpen session], and tomorrow, just getting better and keeping the ball down. Getting back to where I was."
The southpaw fanned four over two scoreless innings during his debut last Friday against the Padres, throwing 31 pitches. Rodon needed 30 pitches to get through the first inning Wednesday, yielding three runs on four hits.
"Felt good, felt strong," Rodon said. "Just fastball command wasn't as good as last time."
Fastball command was one of the issues that the White Sox wanted Rodon to target after his 24 1/3 innings thrown in the Minors last season, following his selection at No. 3 overall in the 2014 First-Year Player Draft, along with developing his changeup. Rodon threw a couple more changeups on Wednesday, but used the slider to strike out Ryan Ludwick in the first.
His next start should be Monday against the D-backs, and Rodon hopes to take a step up from his Texas effort. Rodon said that he can be disappointed by his first inning, even if it is part of the learning process. His work certainly hasn't disappointed the White Sox.
"Well, the way he has come out here, he looks like a big leaguer," said White Sox executive vice president Ken Williams of Rodon during a Wednesday appearance on MLB Network. "He has fit right in."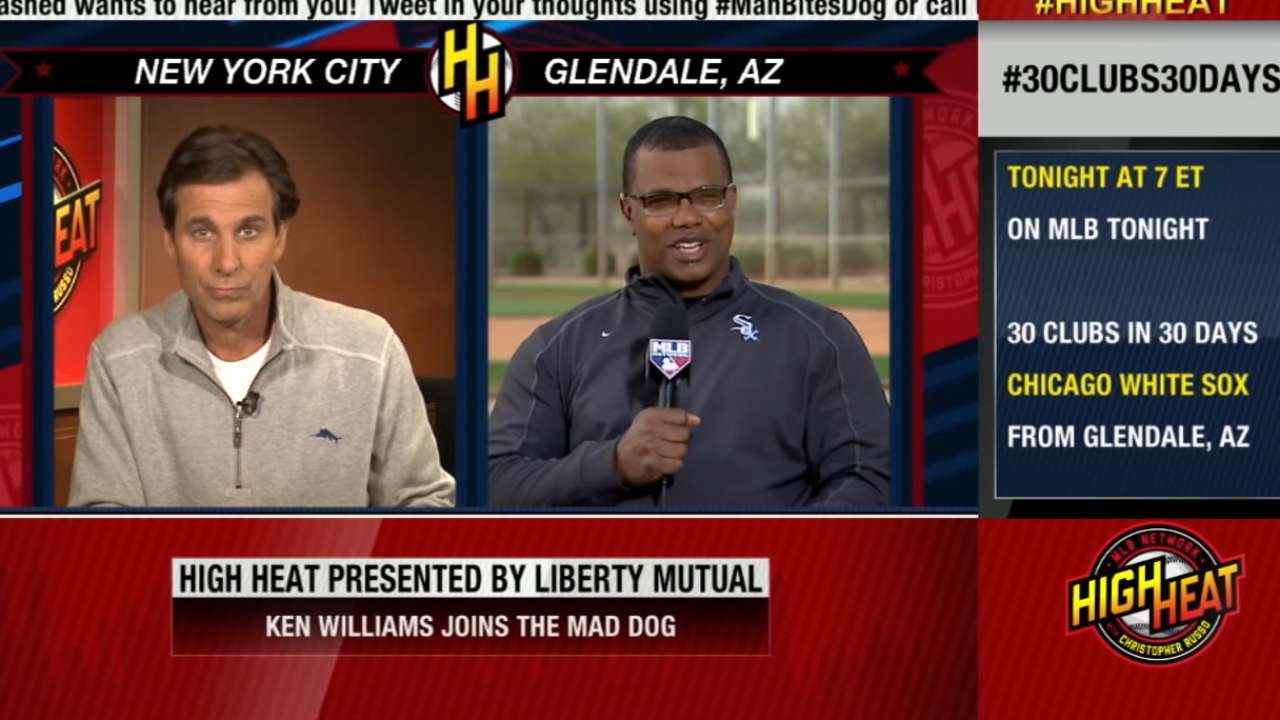 Williams added that Rodon has a chance to break camp as part of the rotation, with the White Sox having a chance to do something special this season and April wins considered just as important as September wins. But he also said that whether Rodon is in play for an April rotation spot depended on how he did the rest of Spring Training alongside the other hurlers in the mix.
• The White Sox lineup for Thursday's home Cactus League contest against the Giants features Adam Eaton, Melky Cabrera, Jose Abreu, Adam LaRoche, Alexei Ramirez, J.B. Shuck, Gordon Beckham, Tyler Flowers and Micah Johnson. Hector Noesi is pitching, and Will Ferrell will be making an appearance for both teams with the 6:05 p.m. CT first pitch.
Scott Merkin is a reporter for MLB.com. Read his blog, Merk's Works, and follow him on Twitter @scottmerkin. This story was not subject to the approval of Major League Baseball or its clubs.